Chris Evans clarifies his Avengers 4 farewell tweet, reveals details of his last scene as Captain America
Chris Evans' farewell tweet on Avengers 4 led some fans to believe that Captain America will die in the upcoming Marvel movie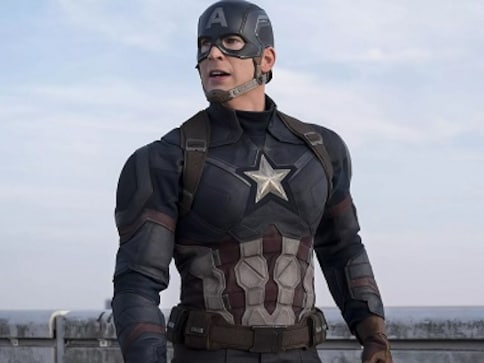 As Chris Evans' farewell tweet on Avengers 4 led some fans to believe that Captain America will die in the upcoming Marvel movie, the actor has clarified it saying that the post wasn't an insinuation that "Captain America will die".
During Comic Con in Chicago, the 37-year old silenced all the rumours and spoke about his tweet and the intense reaction it garnered, reports dailymail.co.uk.
He said: "I should clarify that I know I did tweet something that made a lot of people think that it was in someway a spoiler.
"I should clarify that regardless of how Avengers 4 ends, I would have tweeted the exact same thing. That last day of filming was a very emotional day and it was the culmination of almost 10 years of filming and 22 movies, this unbelievable tapestry."
Buzz and speculations emerged among fans when Evans tweeted: "It was an emotional day to say the least. Playing this role over the last 8 years has been an honor.
"To everyone in front of the camera, behind the camera, and in the audience, thank you for the memories! Eternally grateful."
Neither has the actor denied nor agreed to the rumours.
He said: "You feel a lot more emotions than I think even I thought I'd feel. And I felt it was appropriate to share the gratitude. I know it had a ripple effect but I am neither confirming nor denying anything."
Regarding his last words as Cap in the film, Evans revealed, "It was something really stupid, it was something really dumb. Which I also probably can't give away."
(With inputs from Indo-Asian News Service)
Entertainment
Dwayne Johnson released the Black Adam first look at the 2021 edition of DC Fandome
Entertainment
DC Comics described the new Superman as "bisexual" in its press release, which is headlined "Jon Kent finds his identity."
Entertainment
"I was one of those dinosaurs who was so loyal to movies and cinema," Farahani says. "I never took any proposition seriously because it was a bit like I wanted to keep cinema alive."