China's local films outnumber Marvel hits, Hindi releases in the country to record maximum box office collection this year
This year, eight homegrown films were among the top 10 blockbusters in China.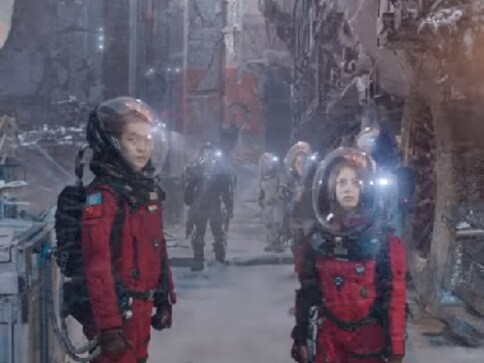 Foreign films, including Hollywood releases, have been left behind by Chinese films this year in the mainland. Local titles have accounted for most of the box office haul of 2019. The total box office collection from these homegrown films has been around 60.7 billion yuan ($8.67 billion), according to data from ticketing company Maoyan Entertainment .
Eight Chinese language features have been among the top 10, and raked in a combined 22.6 billion yuan ($3.2 billion), writes CNN. Out of the top 10, the two highest grossing ones were Marvel Studio's Avengers: Endgame and Fast & Furious Presents: Hobbs & Shaw.
This highest domestic grosser was The Wandering Earth, a sci-fi flick directed by Frant Gwo, released during the Chinese New Year. It made around 4.66 billion yuan ($665 million), reports Variety. Following this was the 3D animated fantasy Ne Zha with 4.97 billion yuan ($710 million). Besides being the second highest grosser, it has become China's most successful animated film after Wolf Warrior 2 in 2017. Wall Street Journal notes Ne Zha even found patronage in Australia, New Zealand, the UK, and the US, where it earned a combined $4 million.
Together, The Wandering Earth and Ne Zha made up for one-sixth of annual revenue. Other hits were patriotic themed releases, promoted by the government, like My People, My Country and The Captain. Variety mentions Better Days, which was pulled out of Berlinale 2019 because of Chinese censors, was also among the breakthrough hits.
China only allowed a limited number of foreign titles to release in its theatres each year. Being one of the world's largest markets, securing a release in China can significantly raise the overall global box office collection of a film.
"China needs more high-quality movies to drive the steady growth of the box office," Mayoan said in a statement. Song of Youth, The Legend of Hei, and White Snake were mentioned as examples of low and mid-budget hits.
also read
Photos
Known to have a penchant for classic tailoring, minimalism and glamor, Anushka's overall sense of style is the confidence and authenticity that she exudes naturally. One brand that has been a constant in her wardrobe over the years is Dior. Let's take a look at some of her most stunning Dior outfits
Entertainment
When asked about the recent controversy surrounding Ryan Gosling being too old to plan Ken, she completely disagreed. Priyanka said, "Ryan Gosling will eternally be one of those guys who are hot!"
Entertainment
The incident took place on Monday and the 30-year-old accused was arrested the next day from neighbouring Thane district, he said