China's Golden Horse Awards sees a winner rally for Taiwan's independence in acceptance speech
At China's Golden Horse Awards a winner expressed hope for Taiwan's independence causing a row over the island state's political status.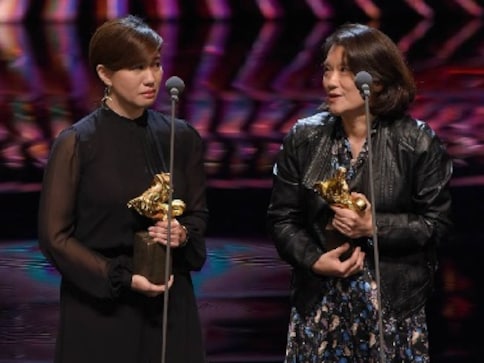 Controversy has broken out at China's Golden Horse Awards after a winner expressed hope for Taiwan's independence one day causing a row over the island states political status.
The 55th annual awards -- dubbed the "Chinese Oscars" -- were held here in the Taiwanese capital on 17 November, the BBC reported.
The #GoldenHorseAwards for Best Documentary goes to "Our Youth in Taiwan" by Fu Yue. pic.twitter.com/vwANMo2TIO

— Ministry of Culture 🇹🇼 (@CulturalTaiwan) November 17, 2018
Fu Yue, who won the best documentary award, said in her acceptance speech that she hoped Taiwan would be recognised as "independent".
Fu, whose documentary Our Youth in Taiwan was about the island's 2014 Sunflower Movement, said: "I hope one day our country will be recognised and treated as a truly independent entity. This is my biggest wish as a Taiwanese."
Her words appeared to spark opposition from mainland Chinese stars, with former Best Actor winner Tu Men saying he was honoured to present an award in "China, Taiwan" a phrase many Taiwanese object to. He added "the two sides were like a close family".
On 18 November, Taiwanese President Tsai Ing-wen waded into the controversy with "Taiwan never accepted the phrase 'China, Taiwan', and never would, because Taiwan is Taiwan", the BBC reported.
"I am proud of yesterday's Golden Horse Awards, that highlights the differences between Taiwan and mainland China, because of our freedom and diversity, and this is why this is a place where artistic creations can be free," she added in a Facebook post.
Taiwan's status is sensitive. The island has been self-ruling since 1949 but China regards it as a breakaway province that it would reunite with one day.
Entertainment
Sting's new release The Bridge has a strong pop-rock vibe that defined his #ThePolice and early solo years, but some of its best songs have Celtic and jazz influences
Entertainment
Nushrratt Bharuccha says Chhorii is a horror film with perspective: "It's communicating a social evil, something we should take cognisance of and bring a change"
Entertainment
Aayush Sharma on Antim: "The first time that I looked into Salman Bhai's eyes in front of the camera, I froze. He is the star I have grown up watching and now I was in the same frame as him"