Chekka Chivantha Vaanam brings back the magical combination of Mani Ratnam's direction, A R Rahman's music
Chekka Chivantha Vaanam is said to have six songs and most of them will appear as background music in the film.
Mani Ratnam and AR Rahman are now the longest surviving director-composer combination in Indian cinema. This team has survived for 26 years from Roja (1992), which was Rahman's first film as a music director, to Mani Ratnam's new film Chekka Chivantha Vaanam (CCV) releasing on 28 September, 2018.
Today (5 September) evening, the music album of their 16th film – CCV — will be unveiled at a quiet function in Chennai, with Rahman playing the songs live. Rahman is flying down to Chennai from USA where he is on a tour, for a day, to take part in the event.
The Ratnam–Rahman combination has sold more music than any other director-composer team in India. A spokesperson of Sony Music, who has churned out maximum albums from this team, said, "The combo of Mani sir and Rahman has never failed; even in the digital era they still evokes as much passion among listeners as they did the CD and cassette era."
The secret of their success is a connect with the youth as they always manage to blend the contemporary with the classic. They understand each other perfectly as Mani Ratnam gives inputs to Rahman that he willingly incorporates into every album. Rahman has won three out of his six national awards from his association with Mani Ratnam. Bombay, arguably their most significant work together, is the largest selling Indian music album of all time.
Now Chekka Chivantha Vaanam is going to be the biggest challenge in their career as music no longer drives the box-office the way it did when they started out with Roja. Earlier music sales and curiosity of how the songs were going to be picturised on the big screen by Mani Ratnam drove audiences to the theatres. Ratnam-Rahman's last release Kaatru Veliydai(2017) had good music, popular stars Karthi and Aditi Rao Hydari in the lead, and yet it was a colossal flop. Rahman's music could not salvage the film at the box-office. However critics have pointed out that OK Kanmani (2015), which had peppy youth-oriented music, was an above average grosser.
Chekka Chivantha Vaanam's trailer looks promising and Mani Ratnam seems to have moved away from his regular space, to make an all-out action entertainer. Chekka Chivantha Vaanam is a multi-starrer and looks like a Tamil version of Godfather with Prakash Raj playing a retired gangster with three sons – Aravind Swamy, Arun Vijay and Simbu. Vijay Sethupathi appears in a cameo and the film has three leading ladies Jyotika, Aditi Rao Hydari and Aishwarya Rajesh. The buzz is that Ratnam is making an action entertainer for which commercial film music plays an important role.
AR Rahman and Mani Ratnam, along with their favourite lyricist Vairamuthu, had gone to Goa to compose music for the film. Chekka Chivantha Vaanam is said to have six songs and most of them will appear as background music in the film. Sony Music will live stream the audio launch on You Tube and Facebook today (5 September) evening.
Chekka Chivantha Vaanam is going to be another important chapter in the Mani Ratnam-AR Rahman association, one that has been going strong for the last 26 years.
Entertainment
Anel Meley Pani Thuli could be marginally praised for doing a rape story with candour. But beyond that, there is little to laud in the plot.
Entertainment
While sharing the poster of their upcoming series, the renowned filmmakers wrote in the caption, "Vadhandhi trailer will be out tomorrow Nov 22nd! Excited for you folks to taste our next production!"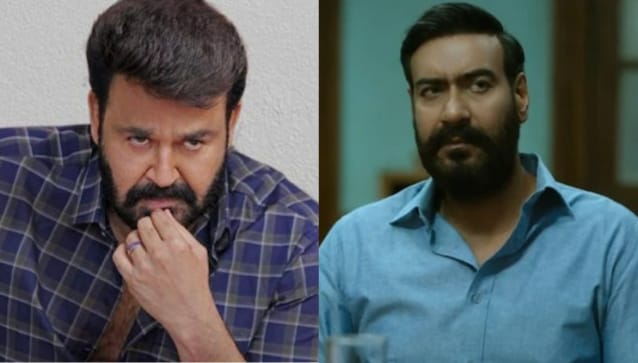 Entertainment
Ajay Devgn has adhered to the original character's moral blueprint and yet alchemized the man of the house into something much more than a patriarchal stereotype.