Charlize Theron talks about the #MeToo movement; says 'I'm proud to be a feminist'
Charlize Theron says she used to shy away from the term feminist, but she can now admit it proudly.
Academy Award winner Charlize Theron says she used to shy away from the term feminist, but she can now admit it proudly.
"I'm proud to say that I am a f**king feminist," hollywoodreporter.com quoted Theron as saying.
Theron, a South African native, was addressing a fundraiser at the Geffen Playhouse here.
She added, "I remember always saying being a feminist meant a different thing to everybody. And I would apologize for it. And I had to ask, why was that? Why couldn't I just say, 'Yes, I'm a feminist?'"
Theron mentioned the flap over The Huntsman: Winter's War, for which she demanded and got equal pay (over $10 million) to co-star Chris Hemsworth.
"I am in a position where I could put my foot down and say, I want equal pay to my male co-star, who I had billed another movie with. We were doing a sequel, we had done it together, why not? What was interesting about it was I had a studio that said all right. And I was like, oh? We just need to say this? We just need to not be so polite about it and say what we want?"
The actress feels it is easy to link the demand for equal pay and movements like #MeToo directly to Nelson Mandela's legacy.
"The amount of traction and the amount of women who are being empowered by other women to step forward and actually speak their truth, I know in my life I've never seen anything like that," said Theron.
"I think success for us as women is going to come out of the support that we give each other, out of not stopping this moment. This is a rock rolling down a mountain really fast, and I'm quite enjoying watching it," she added.
Entertainment
Having Won 4 Emmys Again Succession Reproves that Nothing Works As Well As Vicious Family Sagas worldwide.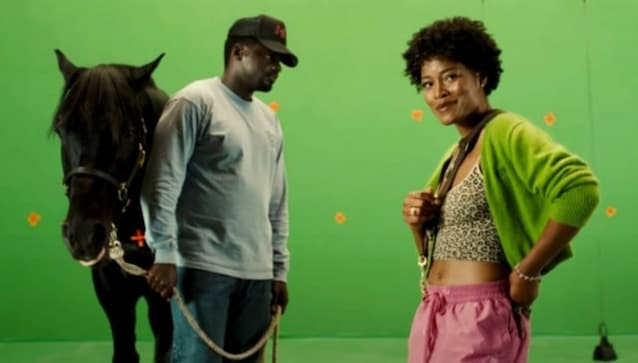 Entertainment
In Nope, Peele posits this age of smartphones, social media and surveillance states has warped how we respond to trauma. Instead of processing it through therapeutic outlets, we flatten it into consumable spectacles.
Entertainment
The movie version of Where The Crawdads Sing doesn't tamper with the original material. It doesn't want to say more or less than what the novel did about growing up in isolation without parental guidance.