Chanda Mama Door Ke: Sushant Singh's film may be shot in UK instead of USA due to budget constraints
Sushant Singh Rajput's Chanda Mama Door Ke may shift its shoot location to the UK from the USA due to the economic crisis that Bollywood is undergoing
Sushant Singh Rajput starrer Chanda Mama Door Ke may reportedly shift its shoot location to the United Kingdom from the United States of America due to the economic crisis that Bollywood is undergoing.
"Sushant Singh Rajput, who plays an astronaut, was keen to shoot the film at NASA and other parts of the US. In fact, director Sanjay Chauhan had written the script keeping NASA in mind. Sushant went to NASA in October to train for his role at his own expense. After all this pre-shooting preparation when the makers indicated they might pull the plug, Sushant and Chauhan were livid. They wanted to close down the film rather than compromise on the location. Sushant and his director have accepted the relocation as a symptom of the current recession in Bollywood. With Sushant's recent films not doing well, the producers had no choice but to scale down the budget. They could either shut down the project or move to a budget-friendly location.," said an unverified source, according to a DNA report.
Singh and Chauhan apparently conceded to the relocation on the condition that London/England be referred to as 'America' in the movie. Due to the subsidies granted to film productions in the UK, the relocation is considered to be a more feasible and lucrative offer as it will severely decrease the film cost.
Entertainment
Radhe: Your Most Wanted Bhai, releasing both in theatres and on Zee Plex on 13 May, features Khan as an encounter specialist who is tackling the drug menace in Mumbai.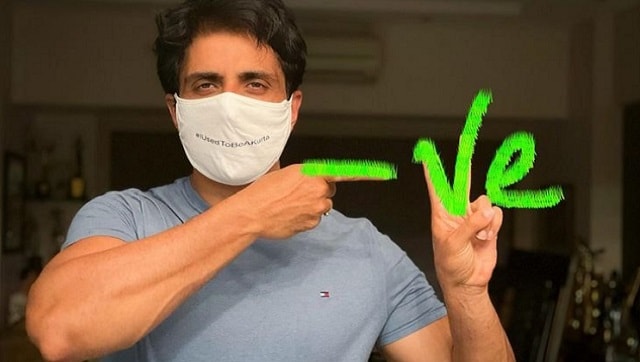 Entertainment
Beyond the dominant silence from Bollywood, many celebrities are responding to the coronavirus crisis in their own ways: by donating money and oxygen cylinders, by amplifying SOS messages on social media, and by employing damage control after receiving flak for a vacation in the Maldives.
Entertainment
Jackie Shroff discusses dabbling into comedy with Radhe and his upcoming movie Phone Booth, and why more filmmakers are opting to direct iight-hearted movies now.