CBFC may soon no longer hold authority to 'censor'; I&B Ministry to send draft bill for approval
The I&B Ministry has prepared the draft bill keeping in mind the recommendations of the Shyam Benegal committee to suggest changes in the powers of the CBFC
It was earlier reported that Information and Broadcasting Minister Venkaiah Naidu had said the government is amenable to a majority of Shyam Benegal committee's recommendations and will amend the Cinematograph Act soon.
Now, Hindustan Times reports the key aspects of a draft bill that has been proposed keeping into account the recommendations of the Benegal committee. The report states that the committee has suggested that the role of the Central Board of Film Certification (CBFC) be only confined to its literal role, i.e., certification instead of instructing the filmmakers to chop pieces from their drafts.
The committee has suggested that the CBFC will now only give reasons for the certification they have given to the film. They can no longer 'order' the makers to censor their products. However, if the makers wish to get their certification changed, they will have to make necessary changes in the film in order to make it more universally watchable.
The same report states that the committee has also suggested that the categories of certification be increased by adding new ones like UA 12+, UA 15+ and adult-with-caution. Also, only the Central Government would hold the power to suspend the screening of any film.
This draft bill has been prepared by the Information and Broadcasting Ministry and will now be sent for inter-ministerial consultations before sending it for the Cabinet approval.
Find latest and upcoming tech gadgets online on Tech2 Gadgets. Get technology news, gadgets reviews & ratings. Popular gadgets including laptop, tablet and mobile specifications, features, prices, comparison.
Entertainment
Under the scheme implemented by Assam State Film (Finance and Development) Corporation Limited, the government subsidy cheques were given to five entrepreneurs by the chief minister to set up new theatres.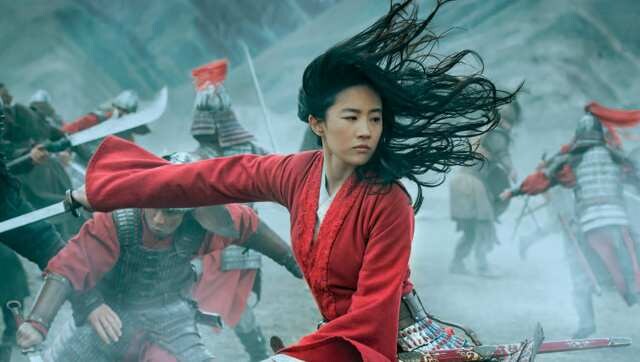 Entertainment
Disney's Mulan remake debuted in China over the weekend with a disappointing $23 million, even with most theaters in the region being reopened
Entertainment
The Television Academy announced that each network and streaming service competing on the telecast has pledged a $100,000 donation for every Emmy they win.