CBFC asks Bengali film to beep out word 'Radha' after passing it in Jab Harry Met Sejal
Bengali film asked to mute word 'Radha' after the same song passed CBFC scanner in Jab Harry Met Sejal - context, intent and usage of utmost importance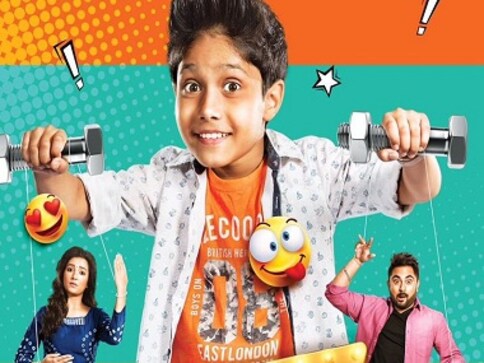 After raising objection to words like 'cow', 'Hindutva' in a documentary on Nobel laureate Amartya Sen, the Central Board of Film Certification (CBFC) has asked the directors of a Bengali feature film to mute the word 'Radha' in a song sequence in the entertainer.
The film Dekh Kemon Lage was finally given U/A certification after the directors deleted the entire line of the song instead of muting the word 'Radha' from it as sought by CBFC.
"During the screening few days back, the CBFC has asked for muting the word 'Radha' in a song," Sudeshna Roy, one of the two directors of the film, told PTI today.
"Instead of muting one word which will have no meaning, we have deleted the entire first line and re-recorded the song minus these words," Abhijit Guha, the other director, said.
"With the film slated for release on July 22, we did not wish to court further trouble and went by what they asked for and the film was granted a U/A cerficate," Guha said.
"The song in the romantic comedy was inspired by a very popular folk number and we had only replaced some parts of the song without understanding that it will meet Censor hurdle," Roy said.
A top CBFC, Regional office source told PTI, "We routinely ask film makers-producers to make cuts or mute certain words as per the guidelines. It is a regular issue."
The film, a home production of Bengali suprstar Prosenjit Chatterjee, casts Subhasree Ganguly and Soham Chakraborty.
Last week Anik Dutta's film Meghnad Badh Rahasyo was given U/A certification by CBFC, Regional office after the makers of the film agreed to mute the two words including 'Ramrajya'.
The CBFC had recently asked Suman Ghosh, the director of The Argumentative Indian, a documentary on Nobel laureate Amartya Sen to mute words like 'Gujarat', 'Cow', 'Hindutva view of India' and 'Hindu India'. Ghosh had refused to mute those words.
Recently we have seen a song titled 'Radha', with the word forming the crux of the chorus in Imtiaz Ali's next — Jab Harry Met Sejal — starring Shah Rukh Khan and Anushka Sharma. Although the movie in itself has had multiple run-ins with the CBFC over words like 'intercourse' in its mini-trailers ; the song 'Radha' was passed by the board without a single snip or controversy surrounding it, showing us how context, intent and usage has a lot to do with what is like to be flagged by the censorship authorities.
With inputs from PTI
Bollywood
SRK is established as an "A1 character" by Anushka Sharma in Jab Harry Met Sejal mini trail 3
Bollywood
The tag line for Jab Harry Met Sejal is 'What you seek...is seeking you.'
Entertainment
Shah Rukh Khan and Anushka Sharma's Jab Harry Met Sejal's 'Butterfly' song draws major inspiration from Punjabi culture. Khan explained why in a live video.