Castle Rock review: A must-watch for fans who love Stephen King's blend of horror and mystery
Even those unfamiliar with Stephen King's work can still appreciate the really intricate tapestry of Castle Rock's characters and their interwoven histories.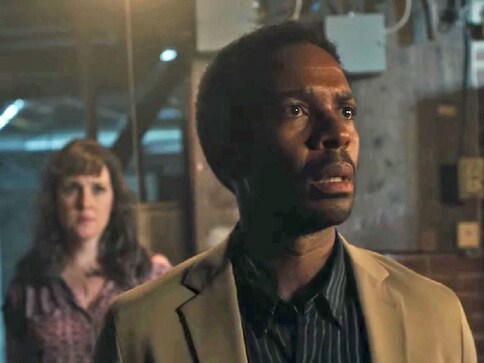 It's been compared to other shows set in small towns with strange, spooky happenings. Sure, there have been quite a few of those recently — Stranger Things obviously comes to mind, as well as the reboot of Twin Peaks last year. But Castle Rock is different. First of all, if I could stick the "bitch, please" meme in front of everyone who's been comparing Castle Rock to the previously mentioned shows, I would. Don't get me wrong, I love both — the nostalgia-fuelled small-towniness of Stranger Things and David Lynch's paranoia-inducing psychedelic dreamscape that is Twin Peaks, but honestly, Castle Rock is like neither of them, or anything else you've seen before. Well, except for maybe a Stephen King-inspired movie adaptation. Hulu's Castle Rock (executive produced by JJ Abrams and King himself) is the definitive intersection of some of King's most beloved stories and settings, a psychological horror series that's not disguised as an ode to nostalgia or abstract non-linear storytelling. It's a dark, realistic take on the somewhat-paranormal-somewhat-shamefully-human happenings in a small town in Maine; happenings that are all based on the stories of the OG horror storyteller - Stephen King.
The first thing you notice about Castle Rock is the setting — the show is set in a dank, sometimes-snowy-sometimes-rainy small town that's perpetually overcast and dreary. That's King's Castle Rock alright! He first introduced us to this small town in the 1979 novel The Dead Zone, with a protagonist who has an accident, wakes up from a coma after nearly five years, and then exhibits clairvoyant abilities that help nab a serial killer referred to as the Bangor Strangler (Bangor is the town in Maine where King resides, in real life). Castle Rock then became the narrative backbone for many of King's classics (Cujo, Needful Things, The Dark Half and several others). Knowing even a passing at-a-glance history of the fictional town stirs up uneasy feelings in the viewer even before anything horrifying actually happens. And with its infamously textured past and disturbed (or disturbing, depends on your perspective) inhabitants, we don't have to wait long before something does happen.
While the story of Castle Rock the series is a new one, there are unmasked hints and references, and plenty of Easter eggs dropped throughout the first half of the season, to Stephen King's many famous characters and stories. The series begins at Shawshank Prison; we know that's the same prison from 1994's entry for "the most perfect movie ever made" Shawshank Redemption, which was based on King's novella Rita Hayworth and Shawshank Redemption from his collection of short stories titled Different Seasons. A few minutes into the series, the first uneasy event takes place — on his last day as warden of Shawshank State Penitentiary, Dale Lacy (played by Terry O'Quinn) commits suicide. But because this is a Stephen King universe and because Castle Rock clearly has been marked as 'The Bad Place' (or at least, the place 'Where Bad Things Happen'), this isn't just an ordinary suicide. There are references to the former corrupt warden Samuel Norton, who (if you remember from Shawshank Redemption) commits suicide in his office, just as the police are about to arrest him. According to the prison staff in the series, you can still see the bullet hole in the wall from when Norton pulled the trigger. With such a precursor, Dale Lacy's suicide shouldn't be a big deal, except, as one of the more sensible-sounding guards Dennis Zalewski points out — why would Lacy kill himself when he was just about to get rich with a six-figure severance package, on top of his pension? Things take a decidedly-unnerving turn when Zalewski and a colleague find 'The Kid' — a gaunt man-child with eyes-so-wide-they-can-swallow-your-soul, with no police record or known history — locked up in a cage in an unused cell block in the prison. Surely, Lacy knew about this, and through flashbacks, we see him tell The Kid (played by Bill Skarsgård) to ask for a 'Henry Deaver' when the time is right. And apparently, now is the right time! I'm not sure if it's O'Quinn's portrayal of Lacy or my mind being unable to erase memories of him on Lost playing a similarly disquieting character, but at this point in the series, the mystery level suddenly shot up to 9/10.
The new warden Theresa Porter (played by Ann Cusack) seems like the epitome of a 'nasty lady', in that, she's bossy and no-nonsense, and has been (ugh, expectedly) been sent to clear up an inexplicable mess made by a man. When she and her sidekick the deputy warden look up Henry Deaver online and find out that he's a former resident of Castle Rock, who now works as a death-row attorney in Texas, they promptly decide to pull the strings on the matter and not pursue it any further. Because, of course, you don't want to bother about due process when you're cleaning up another man's sh*t! The seemingly good-natured Zalewski, who we find is frustrated by the corruption and malpractice rampant at Shawshank, anonymously calls Deaver (played by Moonlight's André Holland), and that's when shit truly starts to go down!
Henry Deaver's backstory is unusual, even by Castle Rock's standards. As an African-American in a predominantly white town, with white adoptive parents, he has always been the odd one out. As a kid, he goes missing for days, before Sheriff Alan Pangborn (played by the awesome Scott Glenn, Sheriff Pangborn is a recurring character in King's other works, such as The Dark Half and Needful Things) finds him in the middle of the town's frozen lake. Henry claims to not remember where he was when he'd disappeared, but he's suspected by the townspeople to be involved in the death of his adoptive father, who dies under somewhat mysterious circumstances around the time Henry is found. Forever the outcast, he's glad to get out of Castle Rock, and only returns when he receives Zalewski's perplexing phone call.
His adoptive mother Ruth Deaver (Oscar winner Sissy Spacek, y'all) still lives in Castle Rock, struggles with dementia, and is now in a relationship with Pangborn. Interestingly, Lacy had warned Pangborn about The Kid, when he dragged The Kid to the prison in the trunk of his car.
Rounding up an impressive main cast is Henry's childhood friend and neighbour Molly Strand (played by Two and a Half Men's Melanie Lynskey), who has the the ability to read people's minds and feel the exact same emotions they're experiencing. All of these things, individually, may not seem very odd, but because this is Stephen King's version of the story, these narratives only heighten the sinister vibes you get about Castle Rock — a place that you better get the hell out of, if you ever mistakenly chance upon it.
"They say to write what you know, but this town is so...blah," says a fed-up Jackie Torrance, a young aspiring writer in the latest episode of Castle Rock. "People bitch about the bad old days when there were serial killers and psychopathic dogs, but I would give my left tit to go back there." After casually referencing The Dead Zone and Cujo, she then nonchalantly continues to talk about her uncle who was a writer too, until he flipped out and tried to "axe-murder" his wife and kids at a ski resort, as if matter-of-factly name-dropping The Shining's Jack Torrance wouldn't freak us out. Her parents wouldn't talk to her about him, so she took his name to piss them off (her real name is Diane). The fact that she's telling all of this to The Kid is unnerving enough; what's even more disturbing is that as the audience, we know that The Kid is bad news, having recently triggered a rampage of awful events across Castle Rock, including at Shawshank Prison. To divulge more wouldn't be fair, for anyone who hasn't watched the first five episodes; but let me just say this — on everyone he sees and touches, The Kid essentially has the opposite effect than the one that John Coffey displays in The Green Mile (you know, when Michael Clarke Duncan's Coffey cures Tom Hanks' bladder infection and freaking resurrects the mouse Mr. Jingles!). So, is Castle Rock the anti-The Green Mile, you ask? I'm not sure, but I do know that a wandering mouse in Shawshank Prison that The Kid happens to see, didn't get resurrected. It died.
Figuring out the various shout-outs to King's other stories, is certainly one of the pleasures of watching Castle Rock. But the series is not only enjoyable to King fans; even those unfamiliar with his work can still appreciate the really intricate tapestry of characters and their interwoven histories that the show highlights. The subtle nods to other characters are great, as is the not-so-subtle casting of actors like Spacek and Skarsgård - while Skarsgård's portrayal of Pennywise the Dancing Clown in last year's IT is too terrifyingly fresh in our minds, I'd forgotten that Sissy Spacek's breakthrough role was as the titular character in 1976's Carrie, based on King's first novel. Such meta-casting has become prominent now, especially with Stranger Things (Sean Astin, The Goonies...you know what I'm referring to), but Castle Rock's casting is even more interesting because it feels like a deliberate attempt to make us believe that everything is connected in the Stephen King multiverse.
Hopefully, the second half of the season will answer the question - is it?
also read
Entertainment
Enthadaa Saji is a pale shadow of the many intelligent Malayalam films that have been set among Kerala's Christian minority and have critiqued the community with depth. Even Kunchacko Boban's charisma cannot save this wannabe project
Entertainment
What's perplexing today is how the makers split the series. The Jio Cinema app is currently streaming only three episodes and the remaining ones will air as days go by. It breaks the rhythm of the show and also the mood. Is this a new marketing tactic?
Entertainment
Modern Love: Chennai brings life to the many facets of love not only through interest stories, but through visuals, sound and music. After all, romance and Ilaiyaraaja truly is a match made in heaven.