Fox Star Hindi suspends director Mukesh Chhabra from Kizie Aur Manny over sexual harassment claims
The women accusing Mukesh Chhabra and Vicky Sidana of sexual harassment say that the two became inappropriately intimate with them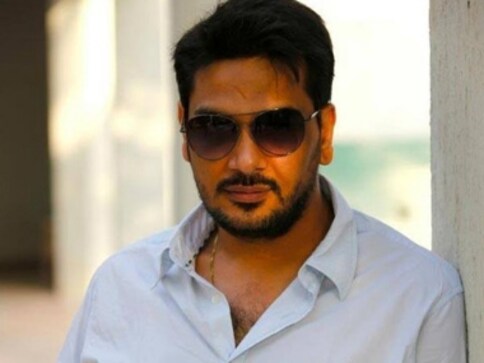 Amid sexual harassment allegations against casting director Mukesh Chhabra, Fox Star Hindi announced that they had suspended Chhabra from Sushant Singh Rajput and Sanjana Sanghi-starrer Kizie aur Manny. Kizie aur Manny, the official Hindi remake of The Fault in Our Stars, would mark Chhabra's directorial debut.
In a statement released on Twitter, the production house said that he would remain suspended until Internal Complaints Committee of Chhabra's company concluded their inquiry of the allegations levelled against him.
Casting directors Mukesh Chhabra and Vicky Sidana were allegedly accused of sexual harassment by as many as four aspiring actors.
In one of the accounts reported by Mid Day, a budding actor recollects that Chhabra got inappropriately intimate with her on the pretext of enacting a hugging scene with her. The actor said that Chhabra "grabbed" her and "felt her up". The auditions were for a 2015 mega-budget film. After understanding that she was definitely uncomfortable, Chhabra apparently profusely apologised to her, saying he thought she would be okay with such behaviour as the other girls were. She added that following the incident, she was too shaken to pursue a career in the industry and went on do do an engineering course in Bengaluru.
Another actor shared a recording of a phone conversation with Chhabra ahead of the casting of a 2017 Varun Dhawan project. The casting director gave the actress a clear intimation that she might have to "compromise, get physical" with influential people. Once the actress expressed her reservations, Chhabra continued to insist that despite the alleged compromise, he would not be able to promise the role as everyone else is ready to do the same. Saying it was not a "big deal," he said he could meet the actress at a hotel that night.
When Firstpost contacted Chhabra, his company released a statement which expressed "surprise, shock and disappointment" at the allegations. It added that all necessary accusers should approach the company's ICC committee for further investigation and requested the publication to hand over the phone-recording which she claims to possess.
Vicky Sidana faces similar allegations of harassment. A survivor who was reportedly in talks with the casting director for a Neeraj Pandey film spoke out about how Sidana "groped" her sister. She said Sidana was busy giving her and her sibling a lecture on the necessity of participating in sexual acts to ensure procuring offers in the industry. Once the actress stepped out for a photoshoot, Sidana allegedly pushed her sister on a couch and squeezed her breasts while he asked her why she never thought of becoming an actress. After hearing about the incident, the actress says she refused to approach Sidana for any other role.
Yet another account regarding Sidana surfaced, where another aspiring actress said that she was in talks with the casting director for a role which required her to have a pixie cut. The actress went to Sidana's residence to discuss the role and while looking at her hair, the actress claims Sidana grabbed her from the side and tried to hug her. "I could feel his d*** hard against my thigh. I somehow managed to run out," she added.
Sidana denied the allegation to mid-day saying he never called any actress to his house. Sidana added that anonymous accounts were difficult to deal with as he would not know to whom he must prove his innocence. "One has to understand, that as casting agents, we suffer the wrath of those we don't cast. They harbour ill feelings towards us and this is an attempt to malign me," added the casting director.
Network 18, of which Firstpost is a part, has received complaints of sexual harassment as well. The complaints which are within the purview of the workplace have been forwarded to our PoSH committee for appropriate action.
Entertainment
The actor also said, "We not only saw youngsters going separately but also saw parents making their own friends group and going separately and apart from that families that gone together."
Entertainment
A lot of fans who were at Gaiety for the trailer launch event, were more than eager to see their heartthrob rule the big screens once again.
Entertainment
In 2022, the actor delivered some impeccable performances with A Thursday, Dasvi, and Lost which also grabbed her national and international recognition