Carpooling with Meri Pyaari Bindu: Ayushmann Khurrana, Parineeti Chopra offer a smooth ride
Need a ride to Worli? Hop on with Renil Abraham as he carpools with the lead stars of Akshay Roy's romantic comedy Meri Pyaari Bindu that released earlier today (12 May).
Ayushmann Khurrana and Parineeti Chopra, or Abhimanyu Roy and Bindu as they fondly call each other, drive all the way from Andheri to Worli along with Renil. Apart from talking about their first audition and the male and female attention they invite from fans, they also listen to three soulful tracks from their film - 'Haareya', 'Afeemi' and 'Maana Ke Hum Yaar Nahi'.
Also, expect a special cameo (a phone call) from Ayushmann's brother Aparshakti Khurana, whom you have seen as the brother-cum-punching bag in Nitesh Tiwari's sports biopic Dangal last year and as the Jai Maata Di guy from Shashank Khaitan's romantic comedy Badrinath Ki Dulhania earlier this year. Aparshakti, or Pari as Ayushmann calls him, is as excited about this carpool as Renil and joins the trio in crooning 'Maana Ke Hum Yaar Nahin'.
Meri Pyaari Bindu is co-produced by Maneesh Sharma and Aditya Chopra's Yash Raj Films. Read our review of the film by Udita Jhunjunwala here.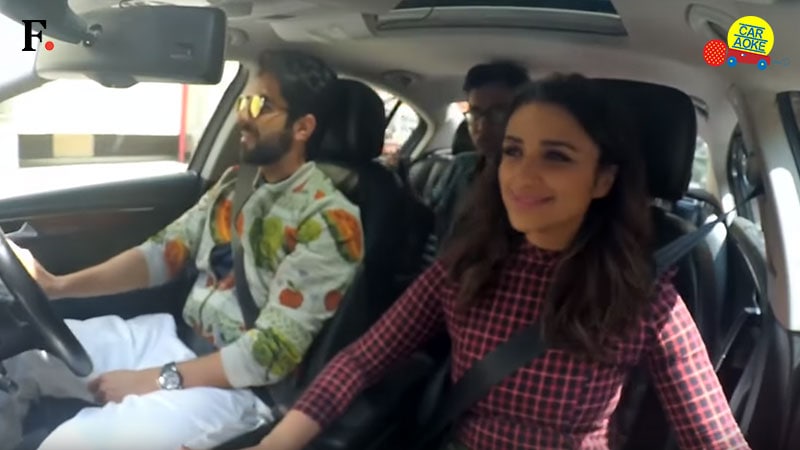 Updated Date: Aug 17, 2017 17:09 PM