Carlton Kitto, Kolkata's jazz legend passes away: Watch this short film on his life, legacy
Carlton Kitto, the jazz legend of India, who has played with the likes of Ravi Shankar and Louiz Banks, has passed away.
Kolkata is as synonymous with the jaunty tunes of the saxophone and guitar as it with Indian sweets. So it is only befitting that Carlton Kitto, one of the finest jazz musicians in the world, called Kolkata his home.
Kitto, who passed away on 28 November 2016 after suffering from a prolonged illness; is one of the most influential jazz musicians in India.
Kitto started his career in Chennai in the 1960s and listed Benny Goodman, Frank Sinatra and Bing Crosby as some of his early musical influences.
Kitto also had the distinction of playing along with other renowned jazz musicians like Sonny Rollins, Clark Terry, David Leibman, Larry Coryell, Chico Freeman and Charlie Byrd.
Ravi Shankar too, was happy to collaborate with him. Kitto was at the peak of his career till 1977, when West Bengal's Left Front government imposed a hefty tax on the bills of restaurants and nightclubs which hich had until then patronised jazz bands and artists. "People refused to pay up. Fights started breaking out. The owners had no option. They had to ask us to leave," Kitto told The Hindu Business Line.
Adding to that, the jazz scene shifted from Calcutta to Mumbai. Louiz Banks moved to Bombay, and besides working with RD Burman, he went on to compose over 8,000 jingles in the next 15 years.
One of the many films based on the musician, Finding Carlton, traced the journey of India's jazz scene through Carlton Kitto's music.
One of the last documentaries made on his life, Carlton Kitto: The last of Kolkata's Jazz Legends explores the last days of the singer and asks questions like why a single room in Alimuddin Street in Kolkata is his home. How did Kitto, who has played with the likes of legendary jazz aficionados like Sonny Rollins, Chico Freeman, Charlie Byrd, and Indian musicians like Pandit Ravi Shankar and Louiz Banks end up like this?
Cyrus Oshidar, MD & CCO of 101India.com, who made the last documentary short about the jazz man, said to Firstpost, "It is mystic that we met Carlton Kitto and he gave us what was probably his last interview. I first came across him when I saw a documentary on his life many years ago. It impacted me more because my family had its roots in Calcutta during Carlton's heyday. 101India decided to make a film on him as part of a series on our website called Traces which documents remnants of different aspects of Indian culture: through ethnic communities, disappearing people, craft and more .
It is sad that someone of his musical ability was relegated to a small room in the back streets of Kolkata. But Carlton always stayed true to his musical roots and to Jazz. He truly is a symbol of an age gone by and will remain a legend in the annals of Indian Jazz."
Here's the documentary:
Auto
The third generation Jazz has the potential to become Honda India's big-ticket hatchback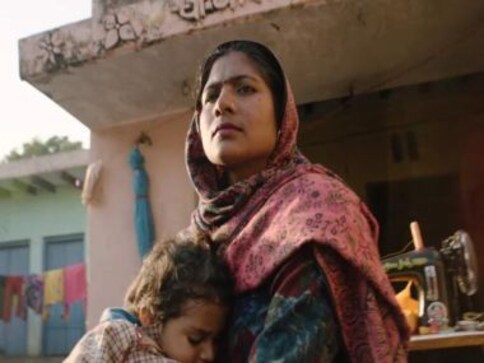 Entertainment
Period. End of Sentence undertakes the Herculean task of unmaking centuries of oppression, social conditioning, misinformantion and ignorance associated with menstruation.
Entertainment
Period. End of Sentence, up for Oscars this year, came to being as a part of The Pad Project, started by students at the Oakwood School in Los Angeles and their teacher, Melissa Berton