Carbon: Jackky Bhagnani releases posters of upcoming short-film alongside Nawazuddin Siddiqui
Jackky Bhagnani recently released two posters of his upcoming futuristic short film, Carbon, starring Nawazuddin Siddiqui and Prachi Desai.
Jackky Bhagnani and Nawazuddin Siddiqui are the latest duo from Bollywood to emulate what can be called a shift from traditional feature films to short, more succinct movies.
Bhagnani recently released a few posters of his upcoming short film, Carbon, starring Nawazuddin Siddiqui and Prachi Desai. According to Times Of India, the film is set in 2067 and revolves around the issue of global warming and its ill-effects.
Bhagnani took to twitter to release the posters of the film. Here are his tweets:
A peak into the future! Presenting the official poster of #Carbon!@LargeShortFilms @ItsPrachiDesai @Nawazuddin_S pic.twitter.com/rVmSsc33p4

— Jackky Bhagnani (@jackkybhagnani) July 24, 2017
Expect the unexpected with #Carbon!@LargeShortFilms @Nawazuddin_S @ItsPrachiDesai @honeybhagnani @mister_gautam pic.twitter.com/q6sZzdysQx — Jackky Bhagnani (@jackkybhagnani) July 25, 2017
Siddiqui will reportedly play a resident of Mars and he can be seen overlooking planet Earth from somewhere in space. Bhagnani, on the other hand, seems to be treading on a tract of sterile land with a gas mask in his hand. The barren land seems to be earth, crippled by the toxicity of gases.
Cinema in India is steadily moving beyond the realm of feature films. The internet has spawned a plethora of web-series and films which, until recent times, had a niche audience. However, it seems like audiences and the ones in the business are coming to the realisation that they need to adapt with the trends and needs of the consumers.
Find latest and upcoming tech gadgets online on Tech2 Gadgets. Get technology news, gadgets reviews & ratings. Popular gadgets including laptop, tablet and mobile specifications, features, prices, comparison.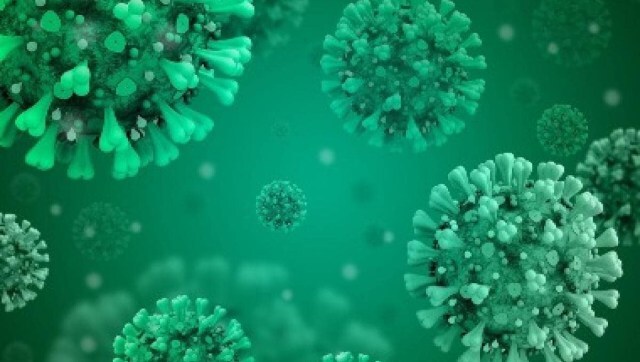 Health
Certain nanozymes made from charcoal were highly effective antioxidants that help in breaking down the damage-causing reactive oxygen species (ROS).
science
Afforestation is considered to be an efficient way to remove CO2 from the atmosphere but a study finds that the carbon-capture potential was maybe overrated.
News & Analysis
Amazon delivers about 10 billion items a year and has a massive transportation and data center footprint.