Captain Marvel: Wisconsin man breaks Guinness World Record by watching Brie Larson's film 116 times
Steve Ruppel's viewing time of Captain Marvel now essentially stands at a little below 242 hours.
Steve Ruppel, a resident of Wisconsin, recently made a new Guinness World Record by watching Captain Marvel 116 times in only a matter of six weeks. As per reports, Ruppel watched the Brie Larson-fronted Marvel flick 104 times at the Marcus Cedar Creek Cinema in Rothschild town to create the world record. Following that, the man went for the film an extra 12 times just in case.
His viewing time now essentially stands at a little below 242 hours.
Initially hesitant, Ruppel later decided to go ahead with the record-setting marathon. "I thought it was the most insane thing ever, I thought it was impossible. I wasn't even sure why it was even a record, but I thought after a while 'I should probably do that,'" the publication quoted the man as saying.
Additionally, Ruppel continued with his day job as he was busy increasing his count on the number of Captain Marvel shows. Finding the right balance was crucial. "I would take long lunch breaks to accommodate watching an entire movie in that particular time frame. And then just time on the weekends where I'm not doing other things," Ruppel said.
Ruppel even stated that the multiple viewings actually rendered the film boring after some time. However, Ruppel noted certain facts of the film which many may have missed. For example, he learned the exact day that a particular scene was shot based on statement about a full moon.
(Also read: If Avengers: Endgame and Game of Thrones worlds collide, which Marvel hero will take the Iron Throne?)
Find latest and upcoming tech gadgets online on Tech2 Gadgets. Get technology news, gadgets reviews & ratings. Popular gadgets including laptop, tablet and mobile specifications, features, prices, comparison.
Entertainment
Tiger, who is the son of actor Jackie Shroff, says that while those who are from the film industry have it easier than the outsiders to grab initial attention, the expectations from them add more pressure.
Entertainment
Jim Carrey talks about choosing to co-write a fictional tale rather than a memoir, although the protagonist of his book is a "representation" of him.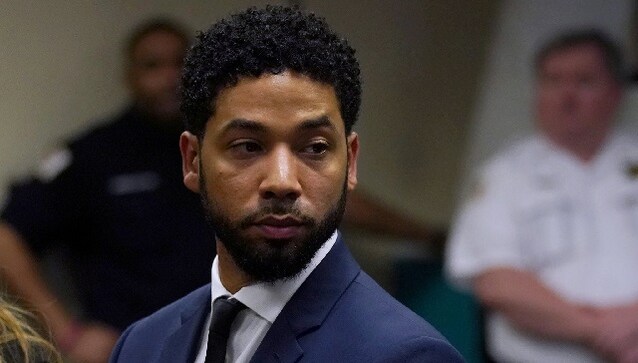 Entertainment
The brothers, who initially said they were done cooperating with prosecutors in the Jussie Smollett case, changed their minds after a 9mm handgun seized during a search of their home last year, which had gone missing, was located again.