Captain Marvel: Gemma Chan joins Brie Larson, Samuel L Jackson in cast of upcoming film
Gemma Chan will portray the role of Doctor Minnerva aka Minn-Erva, a geneticist from the Kree alien race and a chief antagonist of Captain Marvel in the comics
Actor Gemma Chan has joined the cast of the Captain Marvel movie.
The 35-year-old actor joins Brie Larson, who will be playing the titular role. The film will also star Samuel L Jackson, who is reprising his MCU role of Nick Fury, Jude Law and
Ben Mendelsohn.
Chan will portray the role of Doctor Minnerva aka Minn-Erva, a geneticist from the Kree alien race and a chief antagonist of Captain Marvel in the comics.
"Very excited to be joining the MCU" wrote Chan while sharing a news report of her casting.
Very excited to be joining the MCU 💪🏼 #CaptainMarvel https://t.co/n8ghfpCbOf

— Gemma Chan (@Gemma_Chan1) February 26, 2018
COOL NEWS: CAPTAIN MARVEL finds its Minn-Erva in @Gemma_Chan1, the HUMANS star who's poised for a breakout year in 2018... https://t.co/xqRgxs7tsz pic.twitter.com/2EkuInMLQZ — Jeff Sneider (@TheInSneider) February 26, 2018
Captain Marvel follows Carol Danvers, an Air Force pilot whose DNA is fused with that of an alien during an accident. The resulting alteration imbues her with the superpowers of strength, energy projection and flight.
Captain Marvel is expected to arrive in theaters on 8 March, 2019.
Find latest and upcoming tech gadgets online on Tech2 Gadgets. Get technology news, gadgets reviews & ratings. Popular gadgets including laptop, tablet and mobile specifications, features, prices, comparison.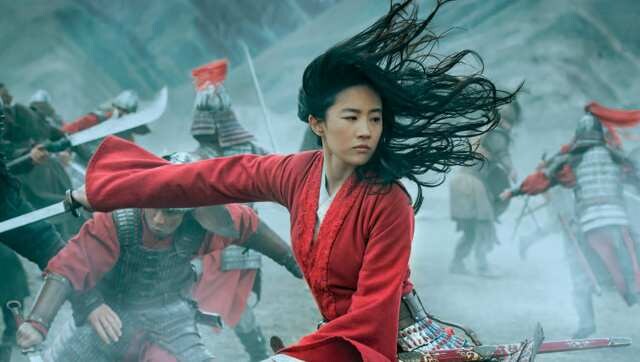 Entertainment
Protesters are boycotting Mulan over the film's lead actor Liu Yifei's 2019 comments made in support of Hong Kong police
Entertainment
Zendaya overcame a strong group of nominees such as Jennifer Aniston, Olivia Colman, Laura Linney, Sandra Oh and Jodie Comer.
Entertainment
Nomadland, featuring Frances McDormand in the lead, bagged the Golden Lion at the Venice Film Festival this year