'Captain America: Civil War' review: Marvel reaffirms why it's best in the business
Captain America movie, Civil War is a sassy demonstration of Marvel being at the very top of their game.
It's impossible to talk about Captain America Civil War without first talking about last month's Batman v Superman.
Both the films are similar on so many levels, yet cannot be more different from each other as a whole. While the DC movie was a sad reminder that superhero films can be a dull, depressing and a horrible disappointment, Captain America Civil War is a bright, energetic and often hilarious celebration of the genre, and a reassurance that superheroes, despite their over-saturation in cinema screens, can still be fun.
Directed by the Russo brothers who also made the previous Captain America movie, Civil War is a sassy demonstration of Marvel being at the very top of their game.
This is pretty much Avengers 2.5 because almost everyone is in attendance, and is way better than Age of Ultron and also more fun that the first Avengers film in some ways. If you've been following the Marvel movies over the past few years you don't need the plot to be explained to you.
Iron Man (Downey Jr) and Captain America (Evans) have a disagreement – while the former wants the Avengers to be regulated by a higher authority, the latter doesn't believe in that because their mission is to simply save people and not indulge in bureaucracy.
But here's the thing – unlike in Batman vs Superman, the conflict here is actually believable. There is some genuine debate between Iron Man and Captain America on the issue at hand, and a fairly credible escalation of events that leads to a full on battle between the two.
Most other Marvel films are basically the same movie, but this one is so different because it is bold enough to tread into bolder and intelligent themes. The audience is presented with the interesting fact that the Avengers should be answerable to someone, and they should take responsibility for their actions.
All the pretty explosions you have been seeing are not just for show, but they affect people in the movie universe. Houses are destroyed and people are killed. There needs to be someone to watch the Watchmen.
Yes, the problem that Iron Man and Captain America have could be sorted if one of them simply told the other some vital information (that someone is manipulating events), but it's easy to forget this contrivance when the pyrotechnics on screen are so damn good. Seriously, Civil War has some of the most amazing action sequences ever put on screen. There's an insane scene at an airport that will leave your tongues wagging and dribble dropping on the floor.
The Russos continue to incorporate the awesome 'tag team' fight choreography where one superhero initiates his move on the bad guy, and another superhero finishes off the baddie with his own move. The best part of all this is that all the action takes place in broad daylight, making the stuff happening on screen coherent.
What's more, the movie has a whole bunch of laugh out loud moments. A moment where Captain scores a date and two of his friends nod in appreciation gets the whole theater roaring in laughter.
After watching the hilariously subversive Deadpool, I was convinced that I could never again take a straightforward superhero movie seriously. Captain America Civil War undid my thought process just two months later. The biggest takeaway from this film was that Black Panther looks sleek as hell, and one just can't wait for the next slew of Marvel superhero films like Doctor Strange.
So it's not a question of whether you should see this movie, it's of which the biggest cinema screen in your city is and when the earliest show is.
Subscribe to Moneycontrol Pro at ₹499 for the first year. Use code PRO499. Limited period offer. *T&C apply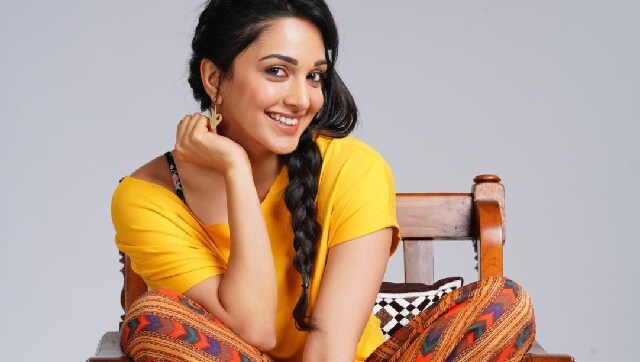 Entertainment
Indoo Ki Jawani takes too long to get to its big reveal and once there the film is so completely lacking in nuance and imagination that it soon squanders away the potential in the concept.
Entertainment
Directed by Ani Sasi, Ninnila Ninnila hits the right chord as it weaves a simple story about relationships, grief, and love through cooking and a lot of food.
Entertainment
Khalid Rahman's brisk, 91-minute, genre-bending film, now on Netflix is a cerebral Malayalam thriller that will keep you curious about what's going to happen next.