Can't bind maestro's art within borders: Amar Singh on Ghulam Ali event cancellation
A day after an event in Delhi, where Ghulam Ali was a special guest, was cancelled, former Samajwadi Party leader Amar Singh condemned the incident
New Delhi: A day after the music launch of the film Ghar Wapsi, at which Pakistani ghazal maestro Ghulam Ali was a special guest, was cancelled, former Samajwadi Party leader Amar Singh condemned the incident.
Ghulam Ali has sung as well as acted in Ghar Wapsi, which is directed by Suhaib Ilyasi. Amar Singh also plays a part in the film. He said that the treatment meted out to the celebrated singer is "extremely disappointing".
On Monday, the management of a hotel in central Delhi, where the music lunch was to be held, cancelled the event at the eleventh hour when some people protested against the presence of Ghulam Ali.
Even with a large police force guarding the venue, a bunch of protestors came forward to threaten the management of the hotel, chanting slogans like "Ghulam Ali muradabad" and disrupted the event.
When Amar Singh reached the venue, he was stopped outside the gates of the hotel. He told the press, "You cannot bind Ghulam Ali in borders and religion... How can anyone stop Ghulam Ali's art? We detest this whole episode and the treatment, it is extremely disappointing," Singh said.
He added that Ghulam Ali's music is evergreen, and it is something that will keep him alive for generations altogether.
When the hotel's management was questioned about why the press conference and music launch event was cancelled, a representative told IANS: "We are just doing our job".
This latest cancellation of the film's music launch follows the 29 January cancellation of the event in Mumbai after reported threats.
Find latest and upcoming tech gadgets online on Tech2 Gadgets. Get technology news, gadgets reviews & ratings. Popular gadgets including laptop, tablet and mobile specifications, features, prices, comparison.
India
It is not strictly within the ambit of the powers of the Supreme Court to be passing orders staying legislations in aid of perception management. Hence, though the result may superficially seem correct, the process of reasoning, or lack thereof, behind the result, renders it anything but.
India
The Punjab and Haryana High Court has issued notices to the Punjab govt and the Centre on a plea filed by Reliance Jio Infocomm Ltd, seeking action against 'miscreants' damaging its telecom infrastructure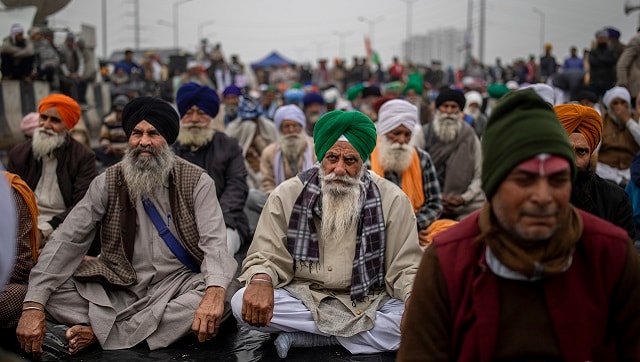 India
As per the account of farm leaders, Union Agriculture minister Narendra Singh Tomar, stated at the outset that the government can not and will not consider repealing the laws