Cannes 2017: Jury member Jessica Chastain disturbed by women's representation in nominated films
Jessica Chastain said on the closing day of he Cannes Film Festival that she hopes women have more to do than just react to men in future nominated films.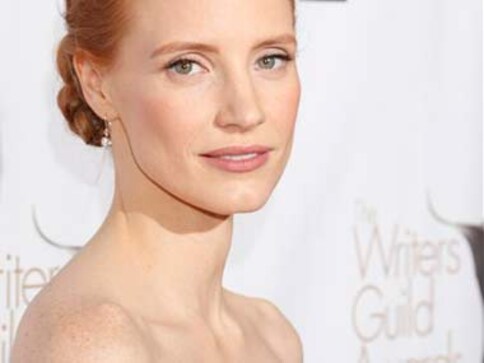 Cannes: Actor Jessica Chastain has voiced her concern about the way women were represented in the movies selected for competition at the 70th Cannes Film Festival.
Chastain, who was on the jury at the prestigious festival, said she was disturbed by the female characters she saw on screen at the gala, reports dailymail.co.uk.
"This is the first time I've watched 20 films in 10 days and I love movies, and the one thing I really took away from this experience is how the world views women from the female characters that were represented. It was quite disturbing to me, to be honest -- with some exceptions," Chastain said.
Chastain suggested that more women filmmakers and storytellers be included for consideration in competition in the future. "I do hope that when we include more female storytellers we will have more of the women I recognise in my day to day life, those who are proactive, have their own agency, don't just react to the men around them, they have their own point of view,"she said on the closing day of the Cannes film gala.
The event ended on 28 May.
Entertainment
The actor shared the pictures of the posters too, which have been used by the Congress party for their movement against corruption in Karnataka by the ruling party.
Entertainment
Raju Srivastava's character Gajodhar bhaiya became a household name. The stand-up comic was also famous for his style of dialogue delivery that left everyone in splits. 
Arts & Culture
Social entrepreneur Shefali Khanna launches a new experiential space for creators, musicians, and artisans; the workspace-cum-studio is a uniquely curated space that aims at creating a conducive environment for nurturing art and craft.