Camila Cabello sings of a happy relationship in new single 'Easy' from upcoming album, Romance
Camila Cabello had previously dropped 'Shameless' and 'Liar' from Romance.
A week after releasing the breakup song 'Cry For Me', Cuban singer-songwriter Camila Cabello on Friday dropped yet another track, 'Easy', from her upcoming album Romance.
Praising the carefree side of a happy relationship, Cabello has expressed the wish of finding someone who loves her and every part of her in the latest track. The singer described the song to be about the "kind of love that makes you love yourself more".
Sharing the melody on Instagram, the 'Havana' songstress wrote:
Earlier, Cabello had admitted that she had grown a lot "as a songwriter" while talking about her upcoming collection. "It's a million times better than my first album," Variety had quoted the singer as saying.
She recently performed 'Cry for Me,' dressed in a Marie Antoinette-inspired costume, similar to the one singer Madonna wore for her famous performance of 'Vogue' at the 1990 MTV Video Music Awards at a recent episode of Saturday Night Live. Then she gave a heartfelt performance of 'Easy' on the show's stage.
Cabello had previously dropped 'Shameless' and 'Liar' from Romance.
(With inputs from Asian News International)
Listen to the song here.

Find latest and upcoming tech gadgets online on Tech2 Gadgets. Get technology news, gadgets reviews & ratings. Popular gadgets including laptop, tablet and mobile specifications, features, prices, comparison.
Entertainment
The Weeknd, a three-time Grammy winner, scored zero nominations despite having one of the year's biggest albums with After Hours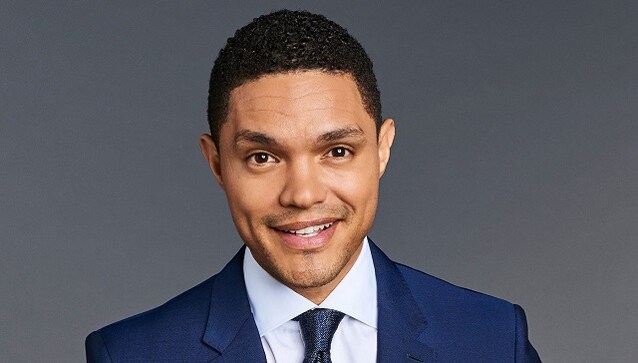 Entertainment
Trevor Noah says he's honoured to be hosting The Grammys, a night "celebrating all of our favourite artists who've helped keep us sane while we're all stuck indoors."
Entertainment
From Justin Bieber and Shawn Mendes' opening performance of their new duet, 'Monster,' to Meghan Thee Stallion's performance of 'Body,' here's all that happened at the 2020 American Music Awards.