Calling Karan: Johar tackles jealousy in relationships, chats with Alia Bhatt in week six
Karan Johar makes his debut as an RJ with Calling Karan on Ishq FM, which is India's only romantic radio station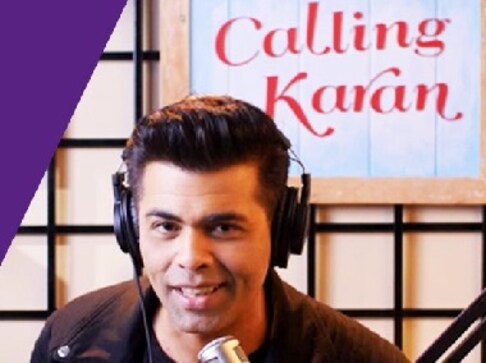 Karan Johar's radio show Calling Karan is in its sixth week and picking up pace among the young lovers of our time. Like every other week, here is another update on what went down on the director-producer's radio show, which airs on India's only romantic channel, Ishq FM.
Johar tackles issues like space, intimacy, jealousy, break ups and dating rules in the latest episodes, while taking calls from some of the most popular Bollywood personalities. He gets on a call with Alia Bhatt, Taapsee Pannu and Imtiaz Ali in the episodes, which are marked by distressed calls from people in relationships/wanting to be in relationships.
Bhatt asks Johar for some advice on how she could spend Christmas and New Year's, without feeling lonely, as she is single during the festive season. Johar tells her to forget about the boys and just go on an all-girls trip. If everyone had that kind of money, there wouldn't be any singles complaining at all!
From encouraging a guy to break with his girlfriend because of her alleged hygiene issues to handling jealous boyfriends/girlfriends...KJo does it all. No wonder he's called the agony aunt of Bollywood, he does it with ease and enjoys it while he's at it, too.
Entertainment
The new poster of Anurag Kashyap's directorial Dobaaraa features Taapsee, along with Pavail Gulati and Rahul Bhat caught inside the television sets.
Entertainment
Taapsee Pannu's sex life is the reason why she is never invited to Karan Johar's famous talk show. Read more!
Entertainment
To keep the thrill and the mystery element high, the makers of Dobaaraa release another intriguing poster.