Call Data Records scam: From celebrities served summons to probe so far, all you need to know
The Call Data Records (CDR) scam has been in the headlines for the past few weeks. What started as an investigation by the Thane police has now engulfed the mainstream media after names of prominent Bollywood stars came forward in connection with the scam. What is the CDR scam? We'll take a quick look.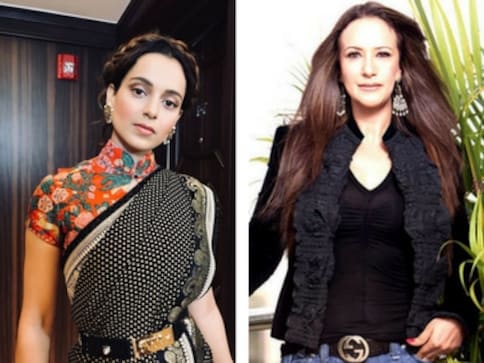 The Call Data Records (CDR) scam that has been in the headlines for the past few weeks has thrown up names like Kangana Ranaut, Nawazuddin Siddiqui and Ayesha Shroff, as well as that of celebrity lawyer Rizwan Siddiqui. What, however, is the CDR scam? Here's what you need to know:
On 2 February, the Thane police, which is probing the Call Data Records (CDR) scam, arrested four private detectives for illegally acquiring CDR details of targeted individuals for sale to clients. It was also reported by Deccan Chronicle that some police constables or other lower ranked officials were helping the accused illegally acquire the CDRs.
An officer from the Thane Crime Branch said, "During interrogation, we found that there are a few lower ranked officers from the police department who were helping these detectives."
Here, it should be noted that if police want the CDR of any individual for investigation, they need an approval and signature from any DCP level officer on the application paper.
According to police officer, the accused were allegedly selling Call Data Records (CDR) details to their clients for anything between Rs 25,000-50,000 per number. The four private detectives accused were identified as Makesh Madhvan Pandiyan (42), Prashant Shripad Palekar (49), Jigar Vinod Makawana (35), and Samresh Nantun Jha alias Pratik Mohpal (32), all of who are are resident of Thane district.
On 3 February, it was reported that Rajani Pandit, India's first female private detective, was arrested by Thane Crime Branch in connection with the CDR scam. Pandit has written two books, Faces and Mayajal, and has been profiled by several media houses for her work as a detective in the past.
Later, on 8 February, it was reported by India Today that two more private detectives were arrested in connection with the CDR racket. Jasprit Singh Marwah (27) and Ajinkya Nagargoje (30) were arrested from Pune, DCP (Crime) Abishek Trimukhe said. Marwah had fraudulently used the official email address of the Yavatmal Superintendent of Police and obtained as many as 11 CDRs, police said.
With this, the number of people who landed behind bars in connection with the racket went up to nine.
On 14 February, in further development, it was reported that the Thane police arrested another private detective from Goregaon in the CDR scam. The 45-year-old Kirtesh Kumar Kavi was picked up from Corporate Avenue in Goregaon East where he runs Cosmopolitan Detective Services and Cosmopolitan Security Services.
Kavi, a former police informer, used his sources in the police department to illegally access CDRs. Prashant Palekar, one of the first four private detectives to be arrested, had allegedly told the cops that Kavi had provided him CDRs of some persons.
Mumbai Mirror further reported that the Thane Crime Branch was on the lookout for one Saurabh Sahu, a Delhi resident, who is believed to be the mastermind behind the scam.
It was on 23 February that the police first spoke about the involvement of several high-profile Bollywood personalities and businessmen in the CDR scam. It was reported by DNA that a number of Bollywood personalities used the services of the detectives arrested in the Call Data Records (CDR) racket. A number of businessmen also hired the detectives to snoop into the accounts of their rivals, police sources said.
A few Bollywood personalities had also sought information pertaining to matrimonial issues and about several other people, a police source said.
The police arrested one constable from Yavatmal who used to provide CDRs to one of the accused Ajinkya Nagargoje. "Nagargoje had hacked the web system of Yavatmal police and used to send, receive and delete emails through that system after receiving information from telecom service providers. The arrested policeman was also on Nagargoje's payroll and used to provide him with the CDRs. Some more policemen could be involved," said the officer.
Two days later, on 25 February, it was reported that the police will question Bollywood personalities in connection with the CDR scam. The police, however, refused to divulge the names of these persons stating that it would hamper the probe.
It was then reported, on 9 March, that the Thane Crime Branch has summoned Bollywood actor Nawazuddin Siddiqui for investigations, but he failed to respond. The actor was allegedly accused of spying on his wife after his name cropped up when the police questioned the 11 arrested persons, mainly private detectives.
According to statements by some of the accused, Siddiqui had allegedly acquired CDRs of his wife's phone through an advocate, by hiring a private sleuth to keep an eye on her contacts and whereabouts.
The accused revealed the names of several other Bollywood personalities, businessmen, and even politicians.
The next day, in a long Facebook post, Nawazuddin Siddiqui's wife defended the actor saying, "Since a long time, a lot has been said about Nawaz in media, be it about our divorce or our separation, but the reports that are doing rounds lately has shocked both of us. Hence, I had to break my silence and speak about it."
Nawazuddin Siddiqui, too, took to Twitter and called the allegations against him "random". The actor criticised the media for questioning him about his involvement in the scam when he accompanied his daughter, Shora, to her school for an exhibition.
Last evening, I was helping my daughter to prepare her school project Hydroelectric Power Generator & went to her school this morning for Project Exhibition.
To my surprise the media had questions about some random allegations on me #Disgustpic.twitter.com/APPaEK373q

— Nawazuddin Siddiqui (@Nawazuddin_S) March 10, 2018
A few days later, on 13 March, Rajani Pandit was granted bail by the Thane Sessions Court. Pandit's lawyer, Madhav Thorat, said the court granted her bail over multiple points. "The court asked if the police had any proof that Pandit had done anything other than possess the CDRs. Due to lack of evidence, multiple acts were not made out," he said.
On 16 March, the Thane crime Branch arrested Rizwan Siddiqui, lawyer of Nawazuddin Siddiqui, in the CDR case. Rizwan is said to have obtained CDR of the actor's wife to spy on her. The actor, however, did not present himself in spite of being summoned by the cops.
Two days later, on 17 March, lawyer Rizwan Siddiqui issued a statement following his arrest by the Thane crime branch. In his statement, Rizwan Siddiqui claims he was arrested 'illegally' and that the cops did not follow the due process of law.
Later, Rizwan Siddiqui's lawyer, Rizwan Merchant, said, "Rizwan Siddiqui has been made a scapegoat to protect Nawazuddin and his brother". He also said that a big officer was trying to protect the actor and that the officer's name would be revealed very soon.
In further developments, on 19 March, the Thane police said they are in the process of filing a charge sheet against the 12 accused arrested so far. The police also said that they are checking lawyer Rizwan Siddiqui's mobile phone, which was seized after his arrest. It was found that Rizwan Siddiqui had taken CDRs from some of the arrested accused.
On 20 March, actress Akruti Nagpal, who has worked in a number of Hindi, Tamil and Telegu films, filed a police complaint about her personal information being illegally accessed and misused by Rizwan Siddiqui, who has been representing Nagpal's husband in the court.
"Only after reading about the ongoing CDR controversy and Rizwan's suspected role in it, did I realise that obtaining such information is illegal. So I approached Thane crime branch," Akruti Nagpal told Mumbai Mirror.
Today, the names of Kangana Ranaut and Jackie Shroff's wife Ayesha Shroff cropped up in connection with the CDR scam.
Ranaut had sent Hrithik Roshan's mobile number to lawyer Rizwan Siddiqui in 2016. Throwing light on Ranaut's involvement, Thane Police Crime Branch DCP Abhishek Trimukhe told India Today, "We found an SMS in Siddiqui's mobile phone sent by Kangana Ranaut and in that she had mentioned his (Hrithik Roshan's) name and his cell number. We had sought details of the number from service provider whether CDR of the number was pulled out or not. We will wait for the details and if CDR has been illegally procured we will probe further."
Kangana has categorically denied the claim. As per TV reports, the actress lashed out at Trumukhe, accusing him of defaming an artiste.
Ayesha Shroff had allegedly shared details of Bollywood actor Sahil Khan (seen in the film Style) with the advocate. Incidentally, Shroff alleged that Khan had cheated her with eight crore rupees, and they have been involved in a legal battle on the same for some time now.
In the latest turn of events, the Bombay High Court has has ordered the release of celebrity lawyer Rizwan Siddiquee by 5 pm on Wednesday, 21 March 2018.
On 21 March, Rizwan Siddiqui was released from jail. Siddiqui, arrested by in Thane on 16 March and remanded to custody till 23 March (Friday), was ordered to be released by Justice SC Dharmadhikari and Justice PD Naik by "Wednesday 5 pm".
"They (police) have acted in a high-handed manner and failed to follow the due process of law," the bench observed, and also directed the state government to inquire into the police action and act against them if they were found to be wrong in the episode.
The court order came on a habeas corpus plea filed by the lawyer's wife, Tasneem Siddiquee, challenging his arrest in the CDR scandal.
On 28 March, Supreme Court said that the plea filed by the Maharashtra government against Bombay High Court's decision ordering the release of advocate Rizwan Siddiqui will be heard on 6 April. The Bombay High Court also directed investigation against the Thane police officials who had arrested Siddiqui in the CDR scam.
also read
Entertainment
Actress Swara Bhasker took to social media to flaunt her baby bump.
Entertainment
In his latest interview, Manoj Bajpayee was asked about his rumored Rs 170 crore net worth. He replied amusingly saying he was not from south Mumbai to have such a value to his credit
Entertainment
Good performance, but lousy script massacred the film