Bullett Raja review: Saif, Sonakshi in Dhulia's silliest film till date
It's difficult to decide what is the most disappointing aspect of Bullett Raja.
After the first couple of scenes, director and writer Tigmanshu Dhulia bungs a mujra into Bullett Raja. Mahie Gill appears, wearing her ghagra-choli with a precariously low waist and a plunging neckline, naturally. She shakes her stuff, as is expected of a mujra madam. Soon enough, matching Gill's jhatka for jhatka, are Saif Ali Khan and Jimmy Sheirgill.
Thrusting their chests, popping their crotches and scrunching their faces into expressions of contorted joy are descendants of the aristocratic clans that can boast of having the likes of Rabindranath Tagore, Tiger Pataudi, Amrita Shergill and Vivan Sundaram in their family trees. Now the scions are mispronouncing words like "close" (it's "cloje" in Dhulia's lexicon) and playing unpolished, unentitled, coarse sons of UP's soil in order to belong to the new Bollywood order of privilege. Feudalism is dead, long live feudalism.
But let's not make the mistake of intellectualising this film. Within the first few minutes of Bullett Raja, it's obvious that details like plot, logic and consistency are minor botherations that Dhulia and his crew have decided to ignore. The story jumps awkwardly from point to punchline to stunt to intermission to complication to twist to the end. It's like the men became boys while making Bullett Raja and shot a 138-minute long game of chor-police.
Much like that childhood sport, Bullett Raja doesn't make much sense. Khan plays Raja Mishra, an unemployed young man whose hair and stubble change colours at an alarming rate (it's as though Dhulia couldn't afford an assistant director to handle the continuity in the film).
Raja rough and tumbles his way into a wedding where he meets Rudra Tripathi (Sheirgill). The two quickly become friends and are thrown together when a local landowner decides he needs them killed in order to take over Rudra's uncle's fields. Not surprisingly, Raja and Rudra are the ones who do the killing rather than getting killed. In the process, they become a fearsome twosome and career criminals in the Dabangg mould.
Their track record earns them a state minister's (played by Raj Babbar) attention and they become the captains of his henchmen. While indulging in some kidnapping and extortion, Raja meets a Bengali damsel named Mitali, played by Sonakshi Sinha. When we meet Mitali, she's so keen on being cast as the heroine in a film that she's willing to meet seedy businessmen in hotel rooms.
However, after meeting Raja, Mitali quickly forgets her Bollywood dreams and happily cooks Bengali food for Raja and his posse. It's vaguely reminiscent of Snow White and the Seven Dwarves, but for the fact that instead of Dopey and gang, it's a collection of buff strongmen for whom Mitali's making luchi.
In the middle of all this, Dhulia adds Chunkey Pandey with too much oil in his hair, Ravi Kishan in drag (and later, sporting the fastest sprouting moustache ever), Gulshan Grover in a suit, as well as a few detours to Mumbai, Kolkata and the Chambal region. For every twist in Bullett Raja's tale, the answer lies in a bullet (or ten). So we see shootout after shootout after shootout, interspersed with a few witty lines and dialogue that does its damnedest to make UP sound cool.
For all the lurid shirts he wears and the male cleavage he bares, Khan is neither convincing nor charming as Raja. He's just trying too hard. While doing the stunts, he looks creaky and isn't able to make the most of the punchlines that Dhulia gives him. Also, Khan looks very red in the film, as though he was plunged in boiling water like a lobster, rather than appearing ruggedly suntanned as he was probably meant to be.
The other headliner, Sinha, is both inconsequential and forgettable, unless you're Bengali because then you'll be aghast at how bad her Bengali accent is. Fans of Sinha are better off putting Lootera in Google's image search than watching Bullett Raja.
The two men who are fun to watch are Sheirgill and Vidyut Jammwal. Khan might be the star of the film, but Sheirgill is very much the hero of the first half and if there is a central story to Bullett Raja, it's the bromance that he shares with Khan's character. Jammwal plays a super cop and doesn't have to do much by way of acting. He's there to look macho and stride sexily, and he does this very nicely indeed. As a bonus, he doesn't mess up the few lines he's given and his stunts are almost balletic in their execution.
It's difficult to decide what is the most disappointing aspect of Bullett Raja. Is it that Dhulia, who won such acclaim for his small-budget films, has botched up so comprehensively with this wannabe blockbuster? Could it be the soundtrack that is a thumping, tuneless cacophony? Or is it the lazy writing that can't be bothered with either building characters or a coherent storyline?
With its emphasis on machismo and male bonding, Bullett Raja is clearly targeted at the manly men puffing up the country's male population as Khan does his chest and biceps. What does it say about that audience that Bullett Raja is Dhulia at his silliest and most inept?
Find latest and upcoming tech gadgets online on Tech2 Gadgets. Get technology news, gadgets reviews & ratings. Popular gadgets including laptop, tablet and mobile specifications, features, prices, comparison.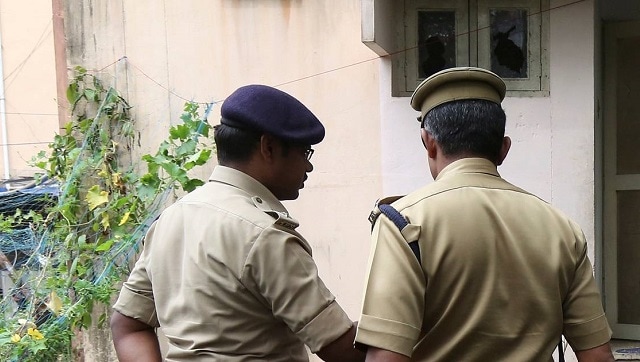 India
While the father has been arrested, the victim's brother fled from the spot. The police are also trying to identify the person responsible for the girl's pregnancy
India
Referring to the Uttar Pradesh Police's denial of the rape charge, the Congress leader accused the state govt and police of dismissing her plight
India
Hathras Superintendent of Police (SP) Vineet Jaiswal also said that a register of visitors is being maintained by the policemen stationed at the gangrape victim's house