Bruce Springsteen's final Broadway show at Walter Kerr Theatre to be aired on Netflix on 15 December
The show has been extended three times. Bruce Springsteen had previously planned to end it in February, then pushed it to 30 June and finally to 15 December
Put away your wallet — you won't have to pay hundreds of dollars to see Bruce Springsteen's Broadway show. Netflix announced on 18 July that it will broadcast The Boss' one-man show on 15 December, his last performance.
Springsteen on Broadway has been extended three times. He had previously planned to end in February, then pushed it to 30 June, then pushed that to 15 December.
In the show, Springsteen performs more than a dozen songs and tells stories about growing up in New Jersey. Tickets for the show at the Walter Kerr Theatre have been reselling for more than $1,000.
According to reports in Vulture, the special episode will be directed by Thom Zimny who won an Emmy for HBO's 2001 Springsteen concert film. Springsteen also won an honorary Tony for his show which essentially makes him an Emmy away from joining the prestigious club of EGOTs.
The official Bruce Springsteen website even states what Ted Sarandos, Chief Content Officer, Netflix had to say. "We are thrilled to bring Bruce Springsteen -- a master storyteller, humanitarian and voice of the everyman -- to Netflix in this historic one man show. This groundbreaking experience defies the boundaries of theater, concerts and film and will give our global audience an intimate look at one of the biggest cultural icons of our time," said Sarandos.
(With inputs from The Associated Press)
Find latest and upcoming tech gadgets online on Tech2 Gadgets. Get technology news, gadgets reviews & ratings. Popular gadgets including laptop, tablet and mobile specifications, features, prices, comparison.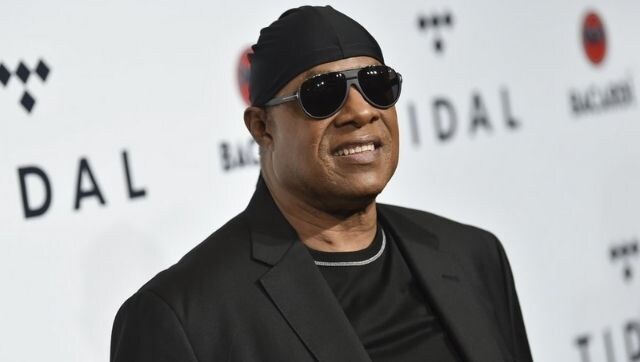 Entertainment
It's the first time Stevie Wonder released two songs at the same time
Entertainment
The founder of The Spencer Davis Group died while being treated for pneumonia, confirmed the singer's agent.
Entertainment
While Post Malone won nine honours at the 2020 Billboard Music Awards, Billie Eilish took home top Billboard 200 album, top female artist and top new artist trophies.