Brooklyn Nine-Nine cancelled by Fox provoking online outrage; Netflix, Hulu show interest in sitcom
Fans took to Twitter and outraged over the cancellation of the comedy show Brooklyn Nine-Nine.
Fans of television comedies are in for a major disappointment yet again as a beloved show will be taken off-air.
Fox's Brooklyn Nine-Nine has been canceled by the network, as reported by CNN, as it looks to clear room on its schedule for a crop of new shows.
Brooklyn Nine-Nine's demise is being particularly mourned by viewers who hailed the comedy show for its diverse cast and progressive nature; which included characters from the LGBTQ community.
Co-creator Dan Goor acknowledged the loss on Twitter, thanking people for an "incredible outpouring of support." He wrote, "Wow. Thank you all for this incredible outpouring of support. #brooklyn99 fans are the best fans in the world. It means the world to me and everyone else who works on the show".
Wow. Thank you all for this incredible outpouring of support. #brooklyn99 fans are the best fans in the world. It means the world to me and everyone else who works on the show.

— Dan Goor (@djgoor) May 10, 2018
Brooklyn Nine-Nine starred Andy Samberg and Andre Braugher and aired for five seasons. Terry Crews, Melissa Fumero, Stephanie Beatriz, Joe Lo Truglio and Chelsea Peretti rounded out the cast.
During its time on-air, the series earned a fair amount of attention from award shows. It received the Golden Globe for Best Comedy Series in 2014, and Samberg earned the statue for Best Actor in a Comedy in the same year. Braugher also earned three Emmy nominations for his work on the show.
Following the comedy's cancellation, fans — including some famous ones — took to Twitter to express their disappointment over Fox's decision.
RENEW BROOKLYN NINE NINE I ONLY WATCH LIKE 4 THINGS THIS IS ONE OF THE THINGS#RenewB99 — Lin-Manuel Miranda (@Lin_Manuel) May 10, 2018
I am still processing... don't have all the words.. but.. These last 5 years have been incredible. Thank you for all your love and support. We have the best fans. It's been a huge honor to play Amy and be a part of this tremendous ensemble. NINE NINE! #Brooklyn99 pic.twitter.com/nmBFA2rm6I

— Melissa Fumero (@melissafumero) May 10, 2018
Squad, we love you. What a gift this series has been: it's been my honor. Your sadness is noted. NINE- NINE! pic.twitter.com/qAcOYfpNZh — Stephanie Beatriz (@iamstephbeatz) May 10, 2018
I love you fans. I love you squad. It has been an incredible five years. I'm so very lucky, so deeply thankful to have been part of a show that has brought so much joy to so many. NINE-NINE!❤️ #Brooklyn99 #renewB99 — JoeLoTruglio (@JoeLoTruglio) May 10, 2018
News on @Brooklyn99FOX and @LastManFOX is a double gut punch. Two great shows with hilarious writing and terrific ensembles. — Seth Meyers (@sethmeyers) May 10, 2018
Oh NOOOOOOOOO!!!!!!!!! 😩😭😫😢 I'm SO not ready to say #ByeBye99. Be forewarned @FOXTV-when networks dump shows I love, I'm known for holding grudges a long, L-O-N-G time. I'm still mad @CBS didn't renew #SquarePegs! 😡#EverythingILikeGetsCancelled https://t.co/NEry6Hrpng — Mark Hamill (@HamillHimself) May 10, 2018
I can't imagine this is a good business decision. #99Forever https://t.co/3UiNEsK6f6 — Sean Astin (@SeanAstin) May 10, 2018
Though not all seems bleak for Brooklyn Nine-Nine as according to The Hollywood Reporter, online streaming services like Netflix, Hulu, and even networks TBS and CBS have expressed their interest in the show.
Sources told The Hollywood Reporter that Brooklyn Nine-Nine producers have fielded a number of incoming calls from other outlets including Hulu, Netflix, TBS, and network sibling NBC after taking notice of the worldwide outpouring of support.
Find latest and upcoming tech gadgets online on Tech2 Gadgets. Get technology news, gadgets reviews & ratings. Popular gadgets including laptop, tablet and mobile specifications, features, prices, comparison.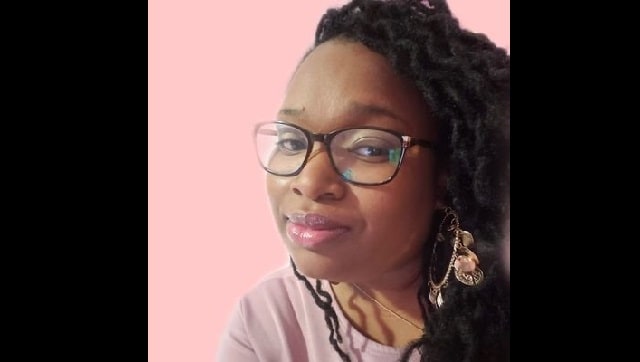 Entertainment
The news of Daisha Riley's death was confirmed by Good Morning America co-host Michael Strahan, who described her as "funny and brilliant."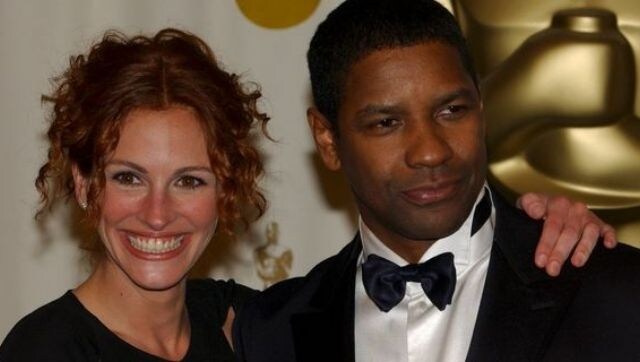 Entertainment
Leave the World Behind is based on an upcoming novel by Rumaan Alam.
Entertainment
Invincible is an eight-episode series is based on the comic book series of the same name from The Walking Dead creator Robert Kirkman