Bridget Jones's Baby review: Good to have Renee Zellweger back in this fun sequel
It's kind of a weird time to receive a second sequel to Bridget Jones's Diary.
It's been fifteen years since the first movie and while that film was a fun surprise at that point of time no one really clamored for a sequel or two. The world has changed in the last fifteen years, as have fans of the original film and the kind of humour in cinema.
So watching Bridget Jones's Baby is more an exercise in familiar beats and nostalgia rather than a freshly entertaining film. That could be a good or a bad thing depending on your proclivity towards nostalgia. Scratch that – it's mostly a good thing.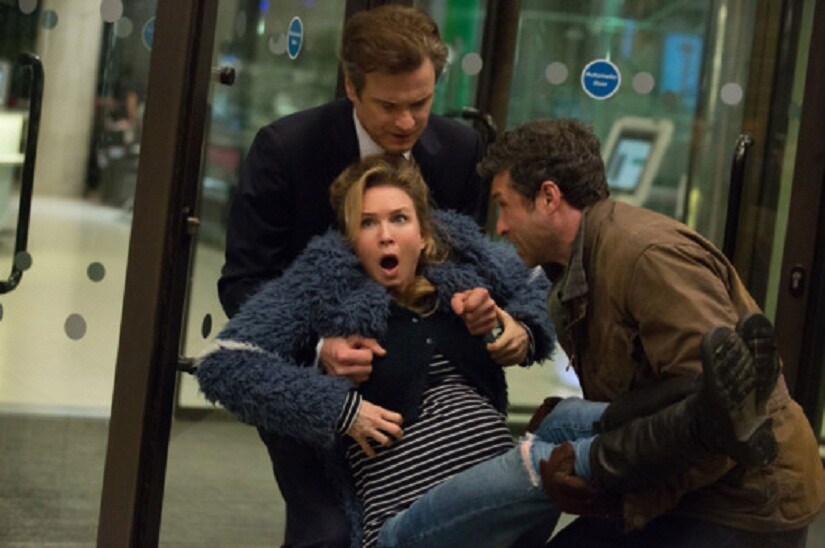 We're reintroduced to Bridget Jones (Renee Zellweger) who is into her forties now and not very happy about it. She is still miserably single and continues to make her entries in her diaries about being miserable and single. She has a drunken one night stand with online dating baron Jack (Patrick Dempsey) and another one a few days later with Mark (Colin Firth) who is going through a divorce.
Months later Bridget discovers she's pregnant but has no clue which of the two is the father, and is in the unenviable position to bring both men into her crazy life.
The 2004 follow up The Edge of Reason was a terrible sequel so it looks like return of Sharon Maguire, the director of the original film was a good decision. There's some unexpected visual finesse for a standard issue rom com, and even the smaller moments have some emotional heft in them. The familiarity has also been treated with affection – like the scene where Bridget sits alone eating a cupcake and wondering about how much her life sucks.
If you're in the market for snazzy British humor and an easygoing story that you can maybe relate to in some way this film is for you. There's also a ton of slapstick humor courtesy of Zellweger and her character's shenanigans.
Speaking of which it's nice to see Zellweger back on screens in top form after what seems like an eternity of disappointing films and shifting facial architecture. You wonder why she had disappeared from the pubic eye in the previous decade considering how charming she is on screen.
What works best is that the film is consistently funny and entertaining given how slavishly the formula of the first film is repeated.
Hugh Grant's character, however, is sorely missed seeing as the fierce rivalry between him and Firth's character was the best thing about the previous two movies. The character is conveniently declared dead in a plane crash but even that is cleverly mined for a couple of laughs.
In a year filled with depressing superhero movies  and even duller action thrillers it's nice to get a shiny happy movie in Bridget Jones's Baby that perpetuates some hope and celebration for a change.
It reminds you that Hollywood forgot to make comedies like this, and we forgot that we need them from time to time.
Updated Date: Sep 23, 2016 12:52:01 IST
Find latest and upcoming tech gadgets online on Tech2 Gadgets. Get technology news, gadgets reviews & ratings. Popular gadgets including laptop, tablet and mobile specifications, features, prices, comparison.