Breaking Bad stars reunite at San Diego Comic-Con for 10th anniversary, discuss possibility of a return
They reflect on the fate of their characters, more Better Call Saul and Breaking Bad crossovers, and the possibility of a movie.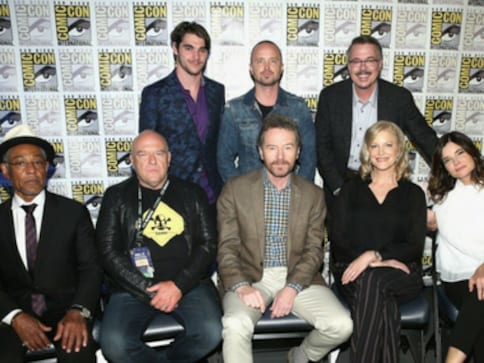 It's been 10 years since Breaking Bad premiered. The highly-acclaimed crime drama, which ran till 2013 lasting five seasons, has acquired a legendary status with millions of fans frequently re-watching the show and anticipating its return. Now, for commemorating the show turning 10, creator Vince Gilligan and the main cast of Breaking Bad made an appearance at the San Diego Comic-Con. They reflected on the fate of their characters, more Better Call Saul and Breaking Bad crossovers, and the possibility of a Breaking Bad movie.
The characters of Jesse Pinkman and Walter White are immortal. Regularly counted among the greatest television characters of all time, Jesse Pinkman, played by Aaron Paul, was remembered by the actor who said, "I love Jesse. I love that guy so much. I miss him!"
The panel—which consisted of Vince Gilligan, Bryan Cranston (Walter White), Aaron Paul (Jesse Pinkman), Anna Gunn (Skylar White), Dean Norris (Hank Schrader), Betsy Brandt (Marie Schrader), R.J. Mitte (Walt Jr.), Bob Odenkirk (Saul Goodman) and Giancarlo Esposito (Gus Fring)—was moderated by comedian Bill Burr who played Patrick Kuby on the show.
Here's all you need to know about the Breaking Bad reunion, as reported by IndieWire:
Will Breaking Bad return?
On being asked by fans if Breaking Bad could possibly return, Gilligan spoke about the merging of Better Call Saul into the timeline of its source material. "You will not see Walt or Jesse in Season 4 of Better Call Saul. I would suspect we would be sorely remiss if these characters didn't appear on this show before it ended." Gilligan further said, "I think there is a chance all of these characters could appear on Better Call Saul".
"Bob Odenkirk could certainly appear on Better Call Saul," quipped Cranston right away, "That's a done deal."
Jesse Pinkman was to get killed-off
It was already known that Gilligan intended to kill-off Jesse Pinkman in season one. Aaron Paul elaborated on this fact and said that Cranston would tease him by hinting that the week's script had some bad news for him. "He comes up to me and just gives me a really long, exaggerated hug," recalled Paul. "And he's just not letting me go. I'm like, 'What's going on?' 'Hey man, it's been a fun ride.'  I'm like, 'What do you mean?' … He walks away." Another time, Cranston told Paul they needed to measure him for a coffin, acting like it was something Paul knew about.
Will there be a Breaking Bad movie?
When asked by a fan about the possibility of Breaking Bad becoming a film, Cranston quickly said, "No." Gilligan, however, wasn't 100 percent against it. "I love that question. Anything is possible. We live in a world fraught with possibilities," he said with a smile.
Upcoming Breaking Bad and Better Call Saul connection
The Better Call Saul team revealed that Tony Dalton (Sens8) will play Lalo, a character never seen but referenced in the season two episode of Breaking Bad that introduced Saul Goodman. In season two/episode eight, as Saul knelt over a grave dug by Walt and Jesse, he screamed that it was Nacho, not him — and asks Walt and Jesse if Lalo sent them.
The Walking Dead and Malcolm in the Middle theories
One audience member proposed a Malcolm in the Middle reboot with Paul portraying Cranston's long-lost son. "I would be so down!" Paul said.
Another audience member inquired about the rumor that The Walking Dead takes place in the same world as Breaking Bad to which Gilligan said, "I love that theory. That was a kick. They're two great shows, The Walking Dead and Fear the Walking Dead." Bryan Cranston quipped that he liked the idea as well: "Walt is dead, so he could be a zombie right now. Heisenberg zombie! My agents are out here, we should talk."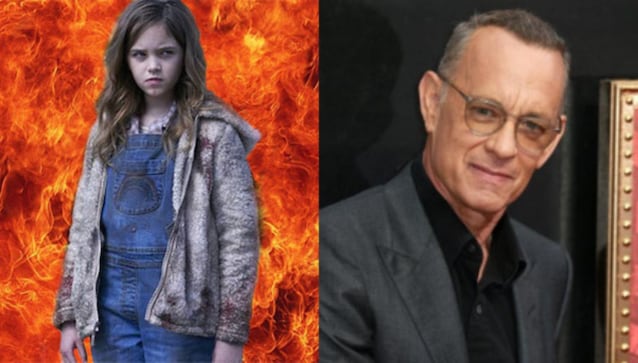 Entertainment
Slamming the film Blonde, the Marilyn Monroe biopic which is flawed but fascinating, with multiple nominations makes no sense.
Entertainment
Kantara 2 will hit the screens in 2024. It will be bankrolled by Hombale Films.
Entertainment
While Megan definitely is a humorous horror venture, to call it a horror-comedy would be impolite.