Brad Pitt channels a goofy general in the new trailer for Netflix's War Machine: Watch
Brad Pitt also seems to be channeling his inner Trump.
"I'm just trying to work this thing out. The president gave me a job to do," says Brad Pitt's character McMahon in the trailer.
"Men are imperfect creatures," McMahon declares, "Left to their own devices, all they really wanna do is play with their dicks and eat chicken. Men need to be led."
If you just happened to come across the trailer of Brad Pitt and Netflix's jointly produced film War Machine, it would take you a minute to register that Pitt's portrayal of McMachon, a goofy but dedicated war general in Afghanistan, is a satirical take on Joint Special Operations Command Stanley McChrystal and the Afghan war.
Michael Hastings, a war correspondent, spent a month trailing McChrystal and his team in Europe and Afghanistan and wrote a book titled The Operators: The Wild & Terrifying Inside Story of America's War in Afghanistan about what he experienced there and War Machine is based on the book.
The official synopsis states that the film  "recreates a U.S. General's roller-coaster rise and fall as part reality, part savage parody – raising the specter of just where the line between them lies today. His is an anti-establishment, pro-soldier exploration in the form of an absurdist war story of a born leader's ultra-confident march right into the dark heart of folly."
Co-starring in the film are Emory Cohen, Topher Grace, Anthony Michael Hall, Will Poulter, Lakeith Stanfield, Meg Tilly, Tilda Swinton, and Sir Ben Kingsley. War Machine will release globally on Netflix on 26 May 2017.
Here's the trailer:
Arts & Culture
The role of the Sackler family and their company, Purdue Pharma, in developing the prescription painkiller OxyContin is familiar territory. Gibney's film digs into the aftermath, including the push to get doctors to overprescribe the medication and the company's use of former government regulators to cripple serious oversight.
Arts & Culture
Red Sparrow, published in 2013, was a neo-Cold War tale that introduced readers to CIA man Nathaniel Nash and to the former Russian ballerina Dominika Egorova, recruited by her uncle as a 'sparrow,' trained in the art of 'sexpionage - sexual entrapment, carnal black-mail, moral compromise.'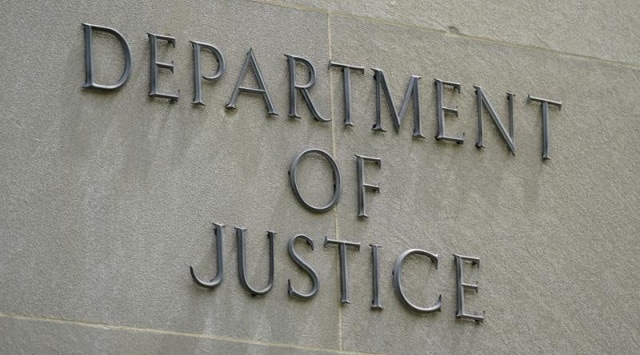 World
The records' seizure was approved by Justice Department leadership last year.