Boston Calling: Why American prog band Tool can headline any festival
This summer, all those memes and jokes about waiting for the next album from American prog pathbreakers Tool might just stop
This summer, all those memes and jokes about waiting for the next album from American prog pathbreakers Tool might just stop. Even if they're only going to be replaced by memes about the songs and lyrics — their first since 2006's 10,000 Days — there'll be new music to spin at the end of it and lot of sated fans.
The truth is, in the last decade and more, Tool has pretty much become known to everyone — whether kids are in their indie phase or worshipping noise-rap, they've heard of Tool. The Los Angeles band — with ever-irreverent frontman Maynard James Keenan living in Arizona — have always known how to tease. Whether it was cryptic messages or releasing fake songs to prevent leakage of MP3s, the band knowingly keeps fans at a distance with a mystique that's in its own league by now.
After the release of 10,000 Days, Tool have played only in the US and Canada since 2007. Can you imagine just how exclusive a Tool show is? They've often also had enough security to prevent video and audio recordings of songs — although a taste of just one new song 'Descending' was captured at their only festival show in 2015 that had the internet in raptures. Everyone you know is probably a Tool fan.
After 21 shows in 2016, the current year was probably going to be just another one, but part of them knows they can get booked to play the most diverse of festivals. In 2016, they played The Aftershock Festival featuring the best (old and new) in metal, from Gojira to Anthrax to Deafheaven to Ghost. And then, they were the first name on the billing for the Voodoo Music and Arts Experience in New Orleans in October.
Who were the other prominent names at Voodoo? Well just the lot that makes every hipster snap their suspenders in excitement: from rap-pop wonders like The Weeknd and G-Eazy, indie darlings Arcade Fire, Foals and Cage the Elephant, and EDM dependables The Chainsmokers and Porter Robinson.
Tool sure knows how to push their fans to pay over a $100 for a day ticket just to see one band. And this year, there's two such headline appearances, including Boston Calling Festival (between 26-28 May 2017) and the Governors Ball Music Festival in New York.
They're going to field a lot more questions about the weirdest festival billings they've been part of. Boston Calling Festival features everyone from folk-indie act Mumford & Sons, hip-hop golden boy Chance the Rapper, nerd rock veterans Weezer, weird indie acts such as Solange and Bon Iver, rap duo Run the Jewels, electronic rock band The XX and electronica party-starters Major Lazer, cinematic rock pioneers Sigur Ros and Mancunian indie rockers The 1975, totalling up to 45 bands across three days at the Harvard Athletic Complex.
It's going to be their first festival appearance as part of a larger tour that — you guessed it — travels to Canada and the US. Tool performs on the last day of Boston Calling, and it's their third stop on the tour. Easily, this is the heaviest most metal-leaning band booked by Boston Calling, now in its eighth edition.
The following weekend, they're at one of New York's most star-studded festivals, at the Governors Ball Music Festival. They'll be closing that festival as well, which also features the likes of hitmakers like Lorde, Charli XCX, Tove Lo, Wiz Khalifa and the likes of Wu-Tang Clan, indie rockers Phoenix, electronica pioneers Air and producer Flume.
At the end of their 18-date tour, there's definitely something coming through. While Maynard has already been in the news for working on and even performing a new song with supergroup A Perfect Circle, the news of Tool premiering unheard material is still awaited. It's going to happen, most likely.  They've put up an image of a stadium arena in San Bernardino, California with the date 24 June 2017, the day after the last show in Sacramento on their current tour. Will it be a special setlist? Will they go the way of so many bands and surprise-release an album that might just put everything else out of the news? We'll know soon enough.
More details on the Boston Calling Festival here.
Explainers
Images of Pope Francis in a white puffer jacket created by the upscale fashion house Balenciaga recently went viral. Many believed that the leader of the Roman Catholic Church went in for a makeover. Sorry folks, it was AI at play
World
The 'debt-for-climate swap' option is an economic tool that allows a country's debt to be reduced in exchange for commitments to green investments. It was among several green financing alternative models discussed at the ongoing UN conference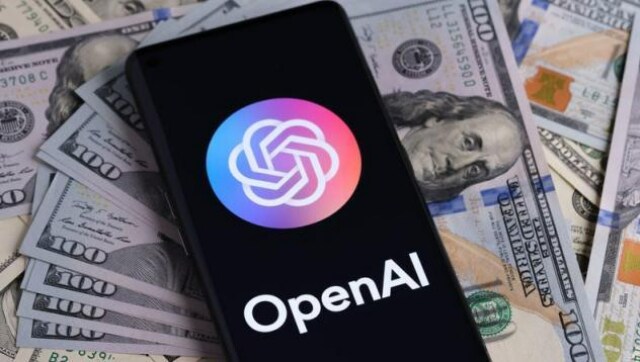 World
The AI market is already worth nearly $90 billion today and is expected to grow by another $10 billion in the next three years. While OpenAI's GPT-4 based tools are very popular, developers are already looking for better alternatives that work faster.