Bosco Martis on Rajinikanth's 2.0, choreographing Endhira Logathu Sundariye and why he likes working with Shankar
Choreographer Bosco Martis opens up about working on Endhira Logathu Sundariye and how he and his team were bowled over by Rajinikanth's grace and energy
Superstar's Rajinikanth's 2.0, which is rumoured to be made on a budget of Rs. 600 crore, has become the cynosure of all eyes as it gears up for grand release on 29 November. Among the various factors that have already caught our attention, the song "Endhira Logathu Sundariye" featuring Rajinikanth and Amy Jackson as robots has piqued the interest of audiences. In this exclusive chat with Firstpost, well-known choreographer Bosco Martis opens up about working on the much-hyped song, how he and his team were bowled over by Rajinikanth's grace and energy and why Shankar is a choreographer's delight.
Having choreographed over 200 songs, Bosco has associated himself with some of the biggest names in Indian film industry over the years. But, he says nothing can beat the feeling of being part of a Shankar film as the opportunity to work with him can push one to his limits. 2.0 marks Bosco's second collaboration with Shankar.
"Even before 2.0 and I, Shankar had called us for Enthiran (Robot), but for some reasons I couldn't take out time back then. He called us again for Vikram's I, and we shot two songs for him. "Pookale" was the first song which was shot for over a month in China. Knowing Shankar's large-than-life vision, I didn't mind giving him the time. He's a choreographer's delight because he gives a choreographer the vision and capacity to explore and that's the reason why I felt I should try and understand his style of filmmaking," said Bosco, who hit it off with Shankar quite well after working on the first song in I. The second song that Bosco worked on I was based on the concept of Beauty and the Beast. "Shooting "Ennodu Nee Irundhal" felt like a fantasy. Shankar explained the concept and we executed the song. As a filmmaker, he understands the vision of a song like nobody else."
Talking about the experience of working on 2.0, Bosco said it gave him another opportunity to get really creative. "Even this time, he had a concept in mind and I came on board to enhance and execute it. Despite being one of the most celebrated filmmakers of the country, he gives you the opportunity to explore."
Choreographing "Endhira Logathu Sundariye" – a duet featuring two robots – meant there were two major challenges. The steps had to be choreographed in a certain way keeping in mind Rajinikanth's age and since the song features robots, try and bring a robotic flavour to the moves. "Honestly, knowing Rajinikanth sir, we had set certain body language for the steps but the grace and energy he possesses, especially in his walk, left all of us in awe of him, including dancers from abroad. He didn't try and get even a single step changed or make it simple. He saw it when we rehearsed and he was ready to go. We executed everything we had planned," said Bosco, who was equally impressed by Amy Jackson and the effort she had put into the song.
"Amy really put in lot of effort. She feels awkward about her dancing, but this time she surprised us with her commitment. In dance, there's something called as muscle memory which is basically the union between getting the steps right, singing the song and looking good. She worked really hard to get the body language right. The robotic flavour worked out really well in the song," he added.
The song was shot on a lavish budget, reportedly around Rs. 20 crore, and Bosco said the pressure was to deliver output that's worth the money spent. "Shankar sir's vision costs a lot of money. We felt irrespective of the budget, the song should do justice to all the effort, money and time spent. We wanted it to look grand, and I believe we've delivered."
On a concluding note, Bosco said he's proud to be associated with one of India's biggest films. "I think knowing that this is probably the biggest Indian film, I feel humble to part of it. I feel the way they've made it, I pray that it works very well. Shankar sir is not the kind of filmmaker who shouts out loud with his films, but the beauty is in his execution and audiences will realise it after they watch 2.0."
Entertainment
777 Charlie is not as subtle and tightly wound as Gabriela Cowperthwaite's Meagan Levay in which a marine officer combats in Iraq with her canine companion.
Entertainment
Mahesh Babu shared a strong bond with his late mother Indira Devi and had also expressed his love towards her during a movie event.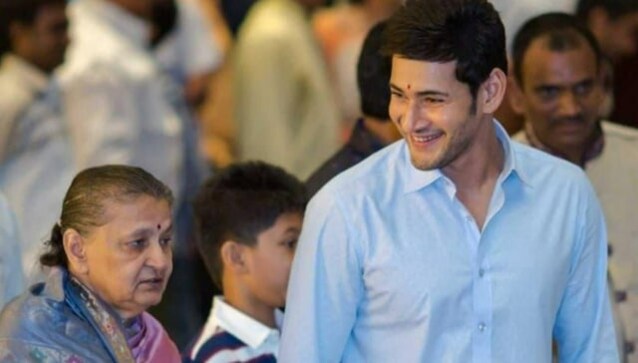 Entertainment
Mahesh Babu is the son of yesteryear star Krishna and Indira Devi and is the fourth of the five children born to the couple.