Book Club movie review: Diane Keaton, Jane Fonda and stellar supporting cast bind this breezy, endearing comedy
If you're looking for a breezy lighthearted comedy and also a diversion from the overwrought palette of blockbuster season, Book Club might just be the movie for you.
If you're looking for a breezy lighthearted comedy and also a diversion from the overwrought palette of blockbuster season, Book Club might just be the movie for you. It's not exactly a cinema classic but there's something endearing about watching four 65-year-old screen legends behave in goofy ways about literature like 50 shades of Grey.
Built mostly for the older demographic, Book Club introduces us to a widower named Diane (Diane Keaton), hotelier Vivian (Jane Fonda), Carol (Mary Steenbergen), and Sharon (Candace Bergen) – who've been friends for over forty years and have frequented their book club where they disseminate any and every kind of story. Things take a turn when one day Vivian shows up with 50 Shades of Grey for the book club with hopes of adding some steam in their golden years. The women are first uncomfortable, but soon begin to dig the weirdness of the book's content, and of course plan to apply some of the material into their lives.
The narrative plays out like a romantic comedy as the women try and fix some of the kinks in their lives, both literally and figuratively. For the most part, the film is peppered with extremely juvenile humour, like a scene where Carol is reading a sexually charged portion of the book and the scene cuts to a close up of a name plate that reads 'moist'. Depending on how well you accept this kind of comedy you'll either laugh or despise this film, because writer director Bill Holderman has built the entire framework of the film on moments like these.
It is ultimately about older women reentering the dating scene so you should expect some obvious and mostly lame jokes that come packaged with this sort of a setup.
The real draw of Book Club is watching the star cast have what seems to be genuine fun together, so you get a lot of charming moments particularly tailored for fans of these actors.
This isn't the first movie to tackle these themes, and it isn't nearly as incisive as something like the Meryl Streep film Hope Springs which came out a few years ago, but there are enough character moments that keep the machine running. The lack of cynicism in the film somehow works as a distraction from our own mundane lives, and with Tom Petty, Paul Simon and Bob Dylan chiming in the background it becomes easy to tolerate the blocks of cheese flung through the screen.
Even the supporting cast of Andy Garcia, Don Johnson, Richard Dreyfus, Craig Nelson and Alicia Silverstone charms, cleverly injected into the plot every time there's an overdose of the leading ladies on screen.
It's difficult to admit that Book Club is worth a trip to the theater – it certainly makes for a fun distraction on a streaming platform, but an Indian theater with national anthems and intervals and advertisements may not be the right fit for a film such as this one. If you're a fan of these actors do make a trip to the multiplex, if not you're better off waiting for the inevitable streaming release.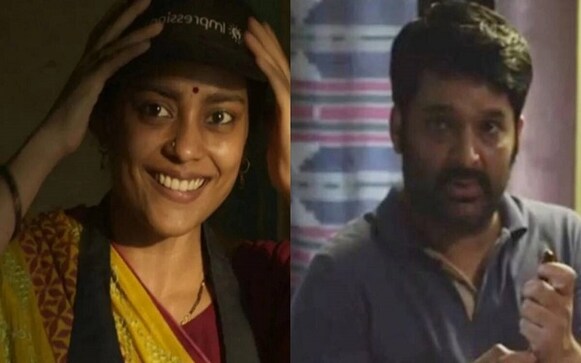 Entertainment
Nandita Das directorial Zwigato strikes a conversation on gig economy and unemployment situation of our country.
Entertainment
Thuramukham chronicles a workers' movement in Kochi with stunning cinematography, a charismatic cast but middling emotional heft
Entertainment
After the Pyaar Ka Punchnama franchise and Sonu Ke Titu Ki Sweety, Luv Ranjan ticks all the right boxes again with Ranbir Kapoor and Shraddha Kapoor's Tu Jhoothi Main Makkaar.