BONDiNG trailer: Zoe Levin is a dominatrix, Brendan Scannell her bodyguard in Netflix comedy series
Netflix will premiere BONDiNG, starring Zoe Levin and Brendan Scannell on 24 April.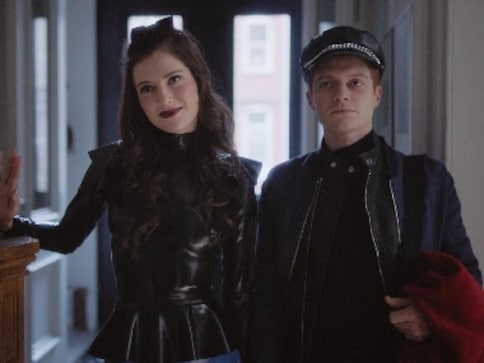 Netflix recently released the trailer of BONDiNG, a comedy starring Zoe Levin and Brendan Scannell (Heathers). The show has been created by Rightor Doyle and is inspired by his real-life experiences, reports New York Post.
BONDiNG centres around Tiff (Levin), a college student in New York City, who also works as a dominatrix. She hires one of her best friends Peter played by Scannell as a bodyguard. "You know like the Kevin Costner to my Whitney Houston?," she tells him. The trailer shows the different experiences for which the customers approach Tiff.
"It's highly fictionalised. I'm not that interested in a show about me, but I'm interested in a show about what happened and what I learned. It was a great, wild entryway into exploring ideas of my own sexuality and the way that the patriarchy establishes what women and gay men are good for and what power is — and how people with less power can begin to subvert that in the sexual underworld," Doyle told New York Post. 
Doyle also stars in the HBO series Barry as Nick Nicholby.
Netflix will premiere BONDiNG on 24 April.
Watch the trailer here.
Entertainment
Halfway into 2022, the OTT platforms might have cracked a smarter, more effective way of entertaining people by focusing on story and suitable talent, rather than going for star value. Will this sustain?
Entertainment
Rowan Atkinson revitalises and reprises a much loved, and perhaps missed role in the streaming era, albeit under a name and with some dialogues.
Entertainment
The most remarkable aspect of Psychosexual is how consistently Joel Kim Booster draws attention to the nuts and bolts of how he put it together.