Bombay HC highlights need for #MeToo guidelines: Movement only for victims, shouldn't be misused
HC said #MeToo movement shouldn't be used by anyone to manipulate victims to level charges of sexual harassment against anybody to settle personal scores
Mumbai: The Bombay High Court said on 19 October the #MeToo campaign was only for the victims, and it should not be misused by anyone to manipulate a victim to level allegations of sexual harassment against anybody to settle "their own scores".
The remarks were made by Justice Shahrukh Kathawalla when hearing an application filed by director Vikas Bahl seeking a direction to his former partners and directors Anurag Kashyap, Vikramaditya Motwane and Madhu Mantena to refrain from speaking to the media or posting on social media about the case in which a woman employee has alleged she was sexually harassed by Bahl in 2015.
Bahl has also filed a defamation suit against Kashyap and Motwane and sought Rs 10 crore in damages from them for ruining his reputation.
When the application came up for hearing Wednesday, the high court had asked for the woman to be made a respondent in the plea.
Senior counsel Narvoz Serwai Friday appeared for the woman and told the court that she was not desirous of being a part of the litigation.
"She is not willing to pursue the case too. She does not wish to be embroiled in this," Serwai said.
Justice Kathawalla then said that if the woman is not willing to pursue the case, then no one should speak about it.
"We do not want anybody to manipulate the woman to settle their own scores," the court said.
The HC stated that while it was appreciative of the #MeToo campaign, at the same time it should not be misused.
"The movement should not be misused. It is for the victims and not for anybody else. This is why there is a need for guidelines to be set on the issue," Justice Kathawalla said.
The court has directed the woman to submit a signed statement on 23 October stating that she does not wish to pursue the case.
Bahl, who directed Kangana Ranaut-starrer Queen, has claimed Kashyap and Motwane orchestrated a campaign against him.
Kashyap, Motwane, Bahl and producer Madhu Mantena had established Phantom Films in 2011. The company's productions include Lootera, Hasee Toh Phasee and Queen.
Soon after Bahl was named in the #MeToo campaign, Kashyap and Motwane dissolved Phantom Films.
An unidentified woman employee of the production company alleged that Bahl sexually assaulted her in Goa during a promotional tour for the movie Bombay Velvet in 2015.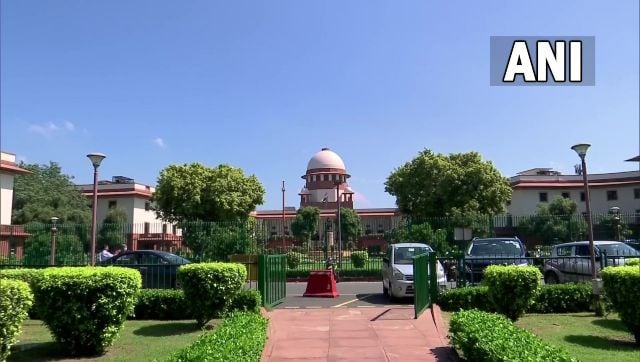 India
"The Supreme Court Collegium in its meeting held on September 26, 2022 has recommended elevation of Mr Justice Dipankar Datta, Chief Justice of Bombay High Court (PHC: Calcutta), as judge of the Supreme Court," the statement said.
World
According to a study conducted by the Women's Media Center feminist organisation, the media coverage of #MeToo and sexual assault jumped 52 per cent in 2018 after the initial 'The New York Times' and 'New Yorker' stories dropped
World
The #MeToo movement, which started in the United States in October 2017, gave millions of women around the world a powerful rallying cry to denounce sexual violence