With Deepika Padukone, Priyanka Chopra's weddings, Bollywood is gradually embracing married A-list actresses
With Deepika Padukone and Priyanka Chopra's weddings, we will have an unprecedented scenario where a majority of Bollywood's leading ladies are married.
Once Priyanka Chopra walks down the aisle towards Nick Jonas in early December, we will have an unprecedented scenario where a majority of Bollywood's leading ladies are married. The last 12 months have seen seen Anushka Sharma, Sonam K Ahuja, and most recently, Deepika Padukone getting hitched, while Kareena Kapoor Khan and Vidya Balan have been married for a while. The only A-listers who are not married at the moment are Katrina Kaif, Alia Bhatt and Kangana Ranaut.
This is a significant shift from the days when actresses would give up their careers post marriage, for various reasons. In the '60s, '70s and '80s, it was not unheard of for an actress to quit at the peak of her career, point in case being leading ladies like Mumtaz and Neetu Singh. The tabloids of the time lamented the loss of the fledgling careers of Jaya Bhaduri, Dimple Kapadia and Tina Munim, and put it all down to 'the lure of marrying into money or fame.' God forbid that any of these women should have married for love, or just because they felt like it.
Closer to the turn of the century, the same tabloids began to label marriage as a crutch for those whose careers were on a downward spiral. Actresses from the '80s and '90s, like Meenakshi Seshadri, Madhuri Dixit, Karisma Kapoor, Rani Mukerji, Juhi Chawla and Sridevi got married 'before it was too late.' Your monthly dose of filmi gossip would have you believe that the most common reason for actresses to quit the industry, was settling down into a life of security, and this often meant marriage into rich, albeit conservative families that could not have the daughter-in-law of the house working, especially in the sullied film industry.
There is one other reason why it was completely unheard of for an actress to have a successful career after marriage, and this one — surprise, surprise — has less to do with the patriarchal society we live in, but the patriarchs themselves. Directors of the time believed that our largely male audience would not want to see a married woman romancing the hero on screen because they somehow lost their desirability. Deep rooted in the psyche of the Indian man, is the obsession with virginity. Our male hero dominated narratives only had space for a woman as an object of desire, and who would, after all, want to see a woman who was not officially pure?
If marriage did not end an actress' career, motherhood definitely sounded the death knell. But as Kareena proved earlier this year with Veere Di Wedding, an actress can have it all — marriage, babies and a career. Seeing as she has signed up for Karan Johar's opus Takht and Good News opposite Akshay Kumar, 2019 is going to be a busy year for Taimur Ali Khan's mom.
So, what has changed now? Are we seeing a shift in societal expectations from how our daughters-in-law should behave, or a radical mentality shift across 600 million males in the country? Probably neither, if you read the rest of the news every morning.
What has changed, and is constantly evolving are our leading ladies themselves. This new crop of Bollywood actresses is replete with strong, independent and feisty women who have built their showbiz careers on their own terms. They make the movies they want to make; are not afraid to speak up about gender-related issues like the wage gap and the glass ceiling; and, command box office clout. They are a far cry from the coy actresses from previous generations who were seen but seldom heard.
Role models? Yes. Married ones.
Find latest and upcoming tech gadgets online on Tech2 Gadgets. Get technology news, gadgets reviews & ratings. Popular gadgets including laptop, tablet and mobile specifications, features, prices, comparison.
Entertainment
Chhichhore marked Rajput's last big screen appearance as Anirudh ''Anni'' Pathak.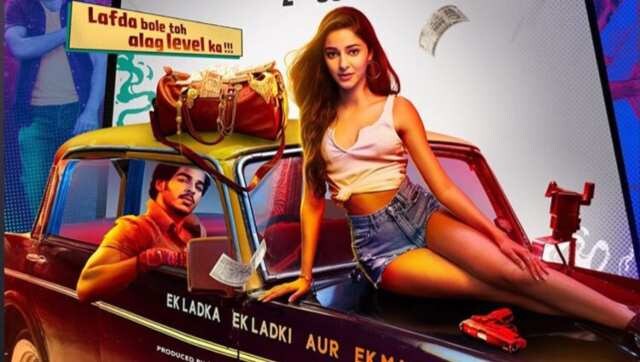 Entertainment
Directed by debutant Maqbool Khan, Khaali Peeli is set in Mumbai and promises to be a "young, edgy roller-coaster ride that kick-starts one night, when a boy meets a girl".
Entertainment
Kangana Ranaut on Monday had shared videos of her office premises and expressed apprehension that the BMC may demolish the property.