Why Cheat India movie review: Emraan Hashmi plays conman with flair but is bogged down by convoluted screenplay
Emraan Hashmi balances his smarmy pitch with sympathy but perhaps too attached to his script, Soumik Sen is unable to skillfully pull it all together.
Rakesh Singh (Emraan Hashmi) has built an empire based on need and is now exploiting the very system that he was unable to crack. An unsuccessful medical school aspirant, a disappointment to his father (a portrait of all that is wrong with parenting), Rakesh found a niche, burrowed into it and built a lucrative, albeit illegal, business.
Rakesh runs a scam that helps aspirants pass engineering exams by replacing the real candidate with a fake one who is more likely to bring in the marks. He may give the impression of altruism, but Rakesh's intent is entirely selfish.
The year is 1998. Satyendra, also known as Sattu (Snigdhadeep Chatterjee), and his family are simple folk from Jaunpur. His father has invested heavily in creating the best environment to ensure Sattu holds rank in the common entrance exam.
When he makes the grade, team Rakesh swoops in and feeds on Sattu's vulnerabilities. He also becomes close with Sattu's sister Nupur (Shreya Dhanwantary), a smart girl struggling to circumvent a system that sees her as a burden until marriage.
Lured by quick and big bucks, Sattu becomes one of Rakesh's mules. His job is to sit the engineering exam in place of the real, weaker candidate.
Rakesh's network is wide. It stretches up to ministers, across to coaching centres and down to desperate families.
Rakesh and Sattu are illustrative characters representing the malaise in the education system. Through their journeys, writer-director Soumik Sen is spotlighting the depth of the rot and how families will adopt means fair or foul to get a boost within an unfair — almost impossible — system.
Hashmi plays the part evenly. We often buy into his grand speeches about the education system (including medical and MBA) and feel sympathy for worthy students caught in an admissions conundrum. Equally, you feel galled by the blatant, cold-hearted exploitation.
While on the one hand, the detailing brings alive the complexity and depth of the problem, on the other hand, it is sometimes hard to keep up with the many characters and events. The narrative lurches around travelling from Kota to Jaunpur, to Lucknow, Jhansi, Kolkata and shooting forwards eight years to Mumbai. Omitting a couple of wedding scenes and a song picturised on Hashmi might have helped tighten the narrative.
In many ways, the examples and events in the film are shocking for those who are inexperienced in the workings of the system. However, perhaps too attached to his script, Sen is unable to skillfully pull it all together. Some scenes are particularly untidy – in their design, execution and casting.
A plot twist in the last act comes as a surprise, although bits of the explanation to the lead up are unclear. It is in this segment that Shreya gets to showcase her skills as the small town girl breaking out of archaic shackles. Hashmi plays the part of the conman with flair, occasionally replacing his smarmy pitch to show sympathy that you almost believe to be sincere. Why cheat India: Because sometimes, you have no choice but to fight fire with fire.
Find latest and upcoming tech gadgets online on Tech2 Gadgets. Get technology news, gadgets reviews & ratings. Popular gadgets including laptop, tablet and mobile specifications, features, prices, comparison.
Entertainment
Earlier in the day, BMC posted a second notice outside Kangana Ranaut's bungalow, informing her of the action being taken by the civic body, he said.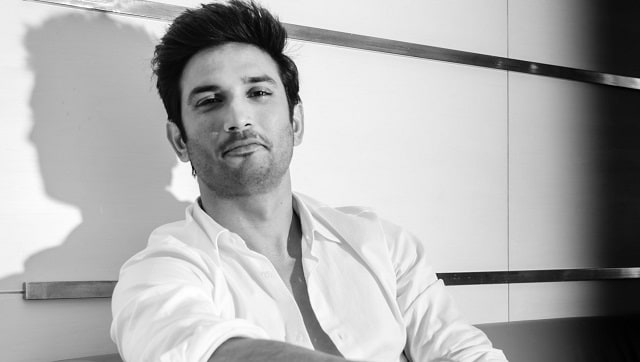 India
KK Singh to press appropriate directions to prohibit Susan Walker and any other medical practitioners to make public/media statements about his son Sushant Singh Rajput's medical consultations.
Entertainment
Surekha Sikri's agent told Press Trust of India that she was "critical but stable"