Tubelight's Pakistan release uncertain: Salman Khan-starrer could lose up to Rs 35 crore
It would be fair to say that Tubelight hopes to at least replicate (if not supersede) the business of Bajrangi Bhaijaan and Sultan across the border.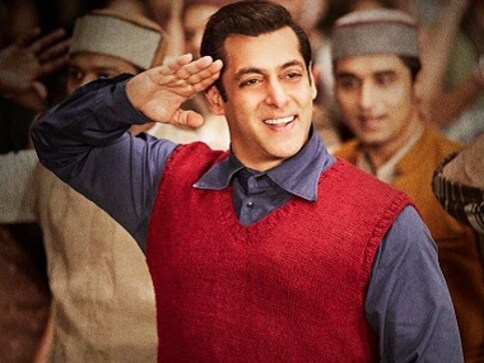 In July 2015, there was a curious mirroring of events in India and Pakistan.
In India — the state of Maharashtra, more specifically — there were calls to ban the Pakistani film Bin Roye. The Maharashtra Navnirman Chitrapat Karmachari Sena (the film wing of Raj Thackeray's Maharashtra Navnirman Sena) had threatened to disrupt screenings of the Mahira Khan-starrer in the state's theatres. Bowing to the pressure, the film's India distributors, B4U Films, cancelled its release in Maharashtra, although it was screened in other parts of India.
Meanwhile, there was uncertainty over whether or not Salman Khan's Bajrangi Bhaijaan would be allowed to release in Pakistan. Eid 2015 was a critical time for the Pakistani film industry with at least two major home releases — Bin Roye and Wrong No. — scheduled to release at the same time that Bajrangi Bhaijaan was to make its advent. Local distributors and the films' producers feared a clash with Salman's movie would wipe out their profits. So they tried to stall its release there.
In the event, Bajrangi Bhaijaan did release in Pakistan as per schedule. It made approximately Rs 23 crore — the same as Aamir Khan's Dhoom 3, but not as much as his PK (Rs 25 crore); and a fair bit over Shah Rukh Khan's Dilwale (Rs 20 crore) — and won brownie points with the audience for its depiction of India-Pakistan relations. Bajrangi Bhaijaan is the fifth highest earning Indian film, with a total box office collection of Rs 626 crore. Meanwhile, Bin Roye and Wrong No. went on to earn their spots in the list of highest grossing Pakistani films, clocking in (respectively) Rs 30+ crore and Rs 15 crore in global box office collections.
***
In July 2016, the Salman Khan-Anushka Sharma starrer Sultan opened in theatres across Pakistan and quickly became a rage there. It toppled Aamir's Dhoom 3 to become the top-earning Indian film, and scooped up a neat Rs 37 crore by the end of its run.
***
In July 2017, will Tubelight release in Pakistan as scheduled on Eid?
There seem to be a number of hurdles in the path of the Salman Khan-Kabir Khan film as it nears its release date in Pakistan.
In a throwback to 2015, once again there are two local films that are expected to release in the Eid window: Shor Sharaba and Yalghaar. There are fears that their business will be threatened by Tubelight.
Other, conflicting reports state that it is not the local releases, but Tubelight's subject matter — The India-China War of 1962 — that is a stumbling block for Pakistan.
And still other reports state that the price quoted by Yash Raj Films (the overseas distributors for Tubelight) seems too high to Pakistani exhibitors.
***
Whatever the reason may be, how would Tubelight's business be affected by not releasing in Pakistan?
It would be fair to say that Tubelight hopes to at least replicate (if not supersede) the business of Bajrangi Bhaijaan and Sultan across the border. That means Salman Khan Productions, Kabir Khan and YRF might estimate around Rs 30-35 crore to come in from the Pakistan box office.
(A quick note: Salman's Ek Tha Tiger, directed by Kabir Khan and produced by YRF, was banned in Pakistan. So was Kabir's Saif Ali Khan-Katrina Kaif starrer Phantom.)
Dangal was not released in Pakistan, as Aamir Khan refused to comply with demands that a scene depicting the Indian national anthem and flag be snipped. That hasn't stopped it from becoming the highest-grossing Indian film of all time — its current worldwide box office collection stands at Rs 1,930 crore.
Baahubali 2: The Conclusion, the second-highest earning Indian film of all time, at Rs 1,708 crore, did release in Pakistan. It made around Rs 5 crore, which is a good figure for a dubbed regional language film. (To compare: Shah Rukh Khan's Fan had a Rs 5 crore opening in Pakistan; his Raees did not release there.)
***
The size of the Pakistani market may not be comparable to India's — its highest earning film Jawani Phir Nahi Ani (2015) made around Rs 49.44 crore globally; the opening day collection for Shah Rukh Khan's Happy New Year, by contrast, was around Rs 44 crore — but it is still an important overseas territory for Indian films. Even as Bollywood eyes ever-newer markets (especially China, now that Dangal's success had whetted the Indian film industry's curiosity), Pakistan will not lose its importance anytime soon.
Then there is the whole 'soft power' question.
Much has already been said and written about Pakistan's love-hate relationship with Indian films. You can read an analysis of it here, or in this thinkpiece by Gautam Chintamani.
While Indian films have been banned on several occasions in Pakistan, Bollywood does seem to have helped in building a bridge. When India-Pakistan tensions were raging after the September 2016 Uri attacks, the 'ban' on Pakistani artistes in India prompted a call to boycott all Indian films from Pakistani theatres and cable TV. By December, the boycott was rolled back, as Pakistani theatre owners couldn't sustain business without Indian releases.
There has been a move in Pakistan to promote films from Turkey, Iran etc, but it will be a while yet before they can surpass the popularity of Bollywood films, with their easy relatibility.
***
Coming back to Tubelight, the Salman Khan-starrer has some high expectations to live up to. Baahubali 2 and Dangal have changed the box office numbers game beyond recognition, and while Salman himself has said he doesn't think Tubelight can match up to those numbers, there will be comparisons, nonetheless.
With a China release shaky (considering its subject matter, and despite the presence of Chinese leading lady Zhu Zhu), Pakistan could be one of the territories Tubelight's counting on to bolster its collections.
also read
Entertainment
Scoop is the adaptation of journalist Jigna Vora's biographical book Behind The Bars In Byculla: My Days in Prison
Entertainment
Naseeruddin Shah recently revealed that he uses his Filmfare Awards as door handles for his washrooms
Entertainment
Just after her wedding Swara Bhasker completes the filming for her next 'Mrs. Falani' Mrs. Falani is real special film.