Toilet: Ek Prem Katha writers refute claims of plagiarism by documentary filmmaker
Praveen Vyas is alleging Toilet: Ek Prem Katha was copied from his short film Manini.
After being embroiled in a copyright controversy over the recent film Raabta, the writer duo Garima Wahal and Siddharth Singh may be in a fix yet again over the story of their upcoming film Toilet: Ek Prem Katha, which was inspired by Modi's Swachh Bharat campaign.
Also Read: In Raabta, water is an important element: All you need to know about Sushant-Kriti's epic love saga
Praveen Vyas has sent a legal notice to the makers, claiming that Toilet- Ek Prem Katha has plagiarised scenes from his documentary Manini, also based on the same subject.
The film had ironically won the third prize at International Film Festival of India (IFFI) in Goa from 4500 entries.
Vyas has sent a legal notice and a cease and desist notice for the trailer to the makes of Toilet.
The documentary Manini follows the female protagonist who puts pressure on her husband to build a toilet when she is asked to defecate in the open. Here's the short:
The three minute short film does have several similarities to the first trailer of the film where Bhumi Pednekar's character gives a similar ultimatum to Akshay Kumar.
Prernaa Arora, of KriArj Entertainment, co-producer of Toilet: Ek Prem Katha told Hindustan Times about the allegations, "These allegations are baseless and untrue and we would deny them categorically. The script of our film is duly registered in the name of our writers since 2013. The film and its details are in public domain from July 2015 through various news articles and media all over."
Wahal, who wrote the film along with Siddharth Singh talked to Bollywood Hungama about the copyright row and said they were going to file a defemation case against Vyas. She said, "Right now, we are verifying the facts and other details. Once we are done, we are, in all likelihood, going to file a defamation case. It's amazing how people come up with such allegations at the last minute for their 15 minutes of fame."
As Scroll.in has noted, the short film Manini and Toilet-Ek Prem Katha are very similar to the real life story of Priyanka Bharti, a newly wed who left her husband's home because of the absence of a toilet in his house.
Toilet-Ek Prem Katha starring Akshay Kumar and Bhumi Pednekar releases on 11 August.
Entertainment
Pooja Entertainment, the producers of Akshay Kumar's Bellbottom, said an announcement regarding the film's release will be made 'at the opportune time.'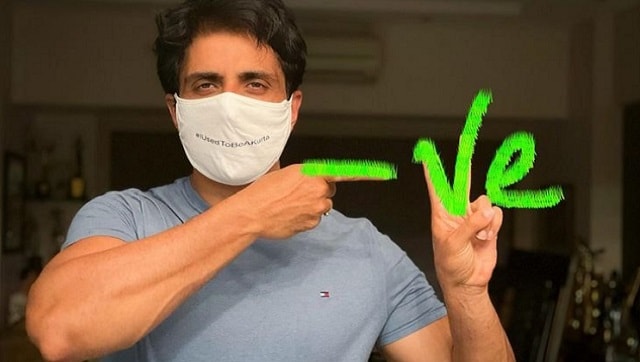 Entertainment
Beyond the dominant silence from Bollywood, many celebrities are responding to the coronavirus crisis in their own ways: by donating money and oxygen cylinders, by amplifying SOS messages on social media, and by employing damage control after receiving flak for a vacation in the Maldives.
Entertainment
Twinkle Khanna announced the news on Instagram and requested others to contribute in whatever way they can.