Tiger Zinda Hai may stand for world peace but will it have Ek Tha Tiger's novelty factor?
The trailer of Tiger Zinda Hai makes tall claims about world peace but what remains amiss is the fearless love that made the first part stand out.
The trailer of Ali Abbas Zafar's spy thriller Tiger Zinda Hai established it that the film stands for world peace. Salman Khan and Katrina Kaif, two agents from the intelligence agencies of India and Pakistan, set out to rescue 25 Indian nurses from the hostage of a militant organisation.
Both the stars, along with Salman's mentor Girish Karnad, are seen mouthing heavy duty dialogues all for world peace. But amidst the high octane action and tall claims to restore world peace, what this writer found glaringly missing was the love, which was the soul of the first part — Kabir Khan's 2012 blockbuster Ek Tha Tiger.
In that film, Salman and Katrina's characters of Tiger and Zoya did not take it upon themselves to change the world. While both of them were extremely driven by their respective individual professional ambitions and loyalty for their motherlands, they eventually fell prey to love, which is presumed to play spoilsport in one's service for the country.
But here, the case was different. Tiger and Zoya led by example when they showed how love is the only way to bridge the symbolic wide gap between the neighbouring countries of India and Pakistan. In the second half of the film, they were merely two individuals holding on to love while eloping from the clutches of their warring countries.
Rather than making verbal claims of one upmanship or vowing to achieve world peace, they actually set an example of how love at micro level can permeate the globe. Their endless absconding also showed how difficult it is to love in times of hostility.
In fact, the intelligence agencies of the two countries, whose eventual aim was to maintain world peace, end up targeting their own men as they are wary of confidential strategic details being compromised with. They harden their steely exteriors to such an extent that the most humane concept of love becomes alien to them.
Towards the end of the film, both R&AW and ISI become so desperate that they are seen dishing out bullets at Tiger and Zoya as they stand next to each other. Soon, they stare into each other's eyes that are popping out of disbelief. In their attempt to detain two 'traitors', they found themselves on the same side of the battle.
This is how Kabir presented an interesting contrast between the micro and macro stakeholders of world peace. While Tiger and Zoya found harmony in love, their respective nations found harmony in hate, or fear. This intelligent juxtaposition is what drove the second half of Ek Tha Tiger, rescuing the film from its mundane first half.
But the creative intelligence of Tiger Zinda Hai should not be discounted just on the basis of the trailer. Because the trailer of Ek Tha Tiger was all about bubblegum romance, banking on the onscreen reunion of Salman and Katrina. But as is history, the film turned out to be much more, thanks to the second half.
Similarly, the positioning of Tiger Zinda Hai might seem to have taken an unwanted detour from its first part but if given the benefit of doubt, it may turn out to be yet another marketing strategy to pull the audience into theatres and surprise them with something new. And if not, I am all for world peace.
Find latest and upcoming tech gadgets online on Tech2 Gadgets. Get technology news, gadgets reviews & ratings. Popular gadgets including laptop, tablet and mobile specifications, features, prices, comparison.
India
Madhusudan and Mantri describe Bharat's journey from a civilisation to a nation, the dangers of demographic takeover especially in states like Bengal, Assam and Kerala, "saving secularism from secularists", and the baroque minority appeasement by successive Central and state governments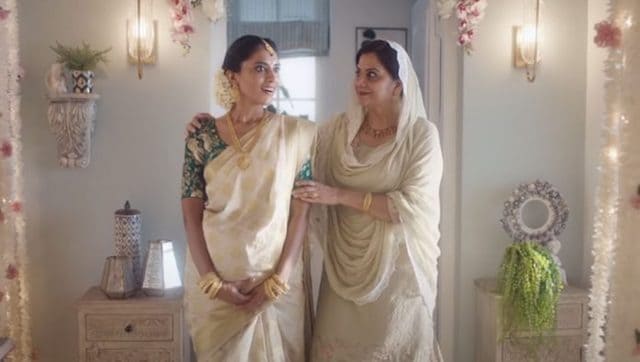 India
The Tanishq advertisement is about a Muslim family trying to respect the traditions of the pregnant daughter-in-law. It enraged a large section of Hindus
Entertainment
Radhe: Your Most Wanted Bhai stars Salman Khan with Disha Patani, Jackie Shroff and Randeep Hooda.