Taapsee Pannu on playing a lawyer in Mulk: If I've reached anywhere near Pink, I'd be hugely successful
Taapsee Pannu says she is inspired by the efforts and patience stars like Amitabh Bachchan and Rishi Kapoor put in at their respective ages into their work.
Taapsee Pannu is on a roll these days. While Soorma fetched her good reviews for her brief and powerful role, Anurag Kashyap's Manmarziyan and Sujoy Ghosh's Badla finally have release dates. The fun does not end there. Manmarziyan has also secured a screening at the prestigious Toronto International Film Festival. But it is her current release, Mulk, that is keeping her in the news.
Taapsee herself is amazed at the line-up of her films which are hitting the theatres in succession. "I knew this was going to happen as I was working on Mulk, Manmarziyan, Soorma, Badla and my Telugu film – back to back. I knew all my films will release one after the other. I did think at one point that am I doing too much but the films, being so different and helmed by brilliant directors, I could not have let go any of them. All my characters are so different that I will have to take double look to realise if it's me."
Taapsee adds that she is keeping her fingers crossed as the year is not over yet. "This year is important as it will help judge me if I am really right in choosing my scripts or not. It's my real test." The actress also reveals that her 'self-test' started with Soorma because that was the first script she said yes to after Pink. According to the actress, all her decisions post Pink were taken keeping in mind which direction she wants to veer.
Currently, it is the promotion of Mulk that is keeping her busy. Dealing with the sensitive subject of a Muslim's family trauma in the wake of an encounter killing, she plays the role of a lawyer in the film. So what prompted her to sign the film? "I always love to poke that elephant in the room. I have been an inquisitive kid since my childhood and have always questioned my parents, as to why and why not, to the extent that they really got sick of me. This film was asking a very pertinent question, so I felt like asking this to my country," says Taapsee.
The Pink actress has always been a vocal figure and has never hesitated in voicing her opinion on issues. Quiz her if she too suffers from Islamophobia as most in the world do, she answers in the negative. "Honestly, no. What I have studied in school and what I read in papers is different, and that makes me feel that something is going wrong, definitely not with the majority. Majority still has a sense to know what is right and what is wrong but that majority is not speaking or doing or changing things, and that's a sad situation."
Anubhav Sinha, director of Mulk, recently faced the ire of trollers because of the film's subject matter. He has been of the opinion that Hinduism has been hijacked by a vested group and that nationalism's new meaning is now jingoism. Taapsee mentions that when she hears terms like Hindu nationalism or saffron militancy, she fails to relate to them. "I don't relate to them nor do I like reading about them. I would want 'Indianness' or the nationality to be associated with being an Indian more than religion. During my school days, I was taught that India is a Sovereign Socialist Secular Democratic Republic and these are supposed to be the pillars of the country. All the pillars seem to be shaken right now, which is not fine," says the actress.
Taapsee discloses that she did not refer to any role to prepare for the role of lawyer that she plays in Mulk. "There is no reference for me honestly but I knew that I had a benchmark of performance in Pink which was done my Mr Bachchan. The ambiance was familiar because I have been in there but on a different side. When it comes to me and courtroom, I know this that by default, people will compare it to Pink. If I have reached anywhere near or around it, I know I am hugely successful."
This is also the second time in her career that Taapsee will share space with senior actor Rishi Kapoor after Chashme Baddoor. Did she imbibe any acting nuances just by observing him on the sets? "Not in terms of acting but just the fact that at this age, he does not really need to stress himself out physically so much for the role. He is the Kapoor boy, and can sit back and relax, and people will still give him roles." The actress believes that he does not need to sit for two hours in order to get ready for a particular look and then for another hour to remove it. He adds that the same thing goes for Amitabh Bachchan. "This kind of love for their job at this age really amazes me but then I hope I can do that, at least in my younger days. I don't know if I want to act at that age at all."
In a very short span, Taapsee has managed to achieve the tag of a reliable actor and her performances in her films vouch for her potential. So is she the next best thing for Bollywood? "I don't know if I am or not, but I would certainly want to be one. The day audience will come and give their hard earned money saying this is a Taapsee film, and will definitely watch it because they have trust in me, and that I will do something good, will be the day I will think I have become a star, and have arrived." Tall order definitely, but impossible? Not at all.
Subscribe to Moneycontrol Pro at ₹499 for the first year. Use code PRO499. Limited period offer. *T&C apply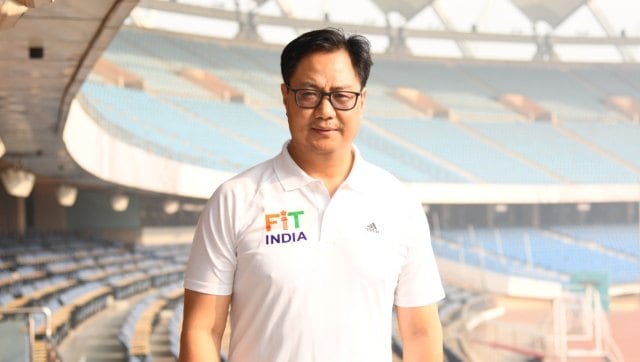 Sports
Income Tax officials on Wednesday conducted raids at the Mumbai residence of film-maker Anurag Kashyap, Pannu and film producer Vikas Bahl.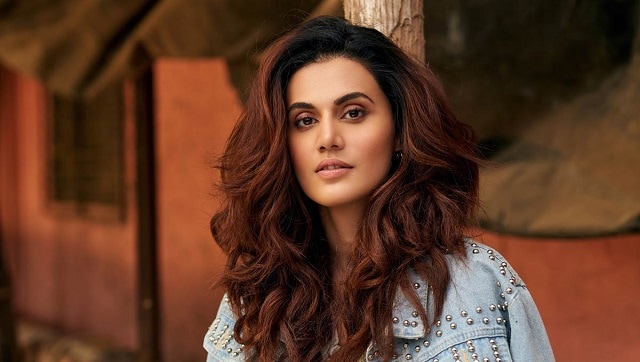 Entertainment
Pannu, 33, and Kashyap, 48, both known to be outspoken in their views on a range of issues, were shooting in Pune on Wednesday and were understood to have been questioned by the tax sleuths
Entertainment
Maria Bakalava, who essayed Sacha Baron Cohen's teenager daughter Tutar in Borat 2, discusses dabbling in comedy in the film, and getting nominated for Golden Globe, SAG and Critics Choice awards.