Sriram Raghavan on making only five films in 14 years, and casting Saif Ali Khan, Varun Dhawan in unconventional roles
No matter how much we would want him to give us more and more films, Sriram Raghavan will not. He will make a film only when he wants to.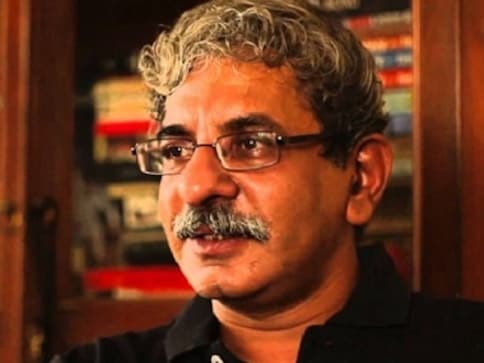 A Sriram Raghavan film is a genre unto itself. Smartly written, cleverly shot, rife with innovative ideas, and always challenging conventional norms of mainstream Hindi cinema, his films have been debated, discussed and analysed by audiences over the years. Some of his films have worked more than the others, but his passion for intelligent writing has remained constant throughout his filmography. 
It has been a short filmography by commercial Hindi cinema standards. Raghavan made his first film 17 years after he graduated from the Film & Television Institute of India (FTII) in Pune, and has made only five films in 14 years since then. When asked about this, he claims not to have a specific reason for his rather sparse body of work. "People ask me this question all the time. I don't know what to tell them. I make a film only when I want to, only when it excites me." Those close to him know how scarcely that happens, though.
A voracious reader and a fan-child of world cinema – with a soft spot for noir – Raghavan is known to be extremely difficult to please. But that is only when it comes to the subject of a story. In all other matters, the man comes across as an amiable and eager student of the craft – always willing to learn something new, constantly referring to scenes and sequences and dialogues that he had watched decades ago, but which struck a chord with him and stayed with him ever since.
Raghavan began his career with an excellent docu-fiction on the notorious serial killer Raman Raghav, who went on a killing spree in the city of Mumbai in the 1960s. "I had read this interesting book titled Footprints on the Sands of Crime, by Mumbai's top cop Ramakanat S Kulkarni. It talked about the most memorable cases of Kulkarni's career – the ones that had been the most difficult to solve. One of the chapters was dedicated to Raman Raghav and the story fascinated me." Interestingly, Raghavan cast Raghubir Yadav – largely known for his comic roles at that time – as the deranged and dangerous serial killer, much like the Mexican filmmaker Guillermo del Toro had cast Spanish comic actor Sergi Lopez as the evil Captain Vidal in his magnum opus El laberinto del fauno (Pan's Labyrinth). Raghavan smiles at the comparison. "It is true that Doordarshan had turned Yadav into Mungerilal by then (a reference to Prakash Jha's popular television series Mungerilal Ke Haseen Sapne, in which Yadav played titular comic character, and which was itself inspired by the James Thurber short story The Secret Life of Walter Mitty). But what many people seemed to overlook was the fact that first and foremost, he was an excellent actor. No one seemed to remember him for his performance in Massey Sahib – a film that came and went."
Casting against type has been a common trait in almost all of Sriram Raghavan's films. In 2004, at the behest of Ram Gopal Varma, Raghavan made Ek Haseena Thi, in which he cast Saif Ali Khan – then a mainstream Hindi cinema hero – as a manipulating gangster who preys upon young, unsuspecting women. In his 2015 revenge drama Badlapur, he cast young chocolate boy hero Varun Dhawan as a weathered, middle-aged man who is out to avenge the brutal murder of his wife and son. "Saif's character had shades of Charles Shobhraj. Saif had done over 40 films till then, but he was not being noticed for the right reasons. He always came across to me as a smart, well read, erudite young man. I was lucky to have him say yes. In Varun's case, I wanted to show the aging, because the movie itself jumps forward by 15 years all of a sudden. Varun worked very hard on the transition. He was just a happy young boy, so I asked him to talk to people who have dealt with shocking losses in the family."
When it comes to craft, Raghavan is always trying to do something new. I spoke to him about a scene that had particularly struck me as something that had never been done before in Hindi cinema. This was from his spy-thriller Agent Vinod. Ram Kapoor's character is cornered aboard a speeding train, and he has his back to the wall. He jumps out of the train and the camera shoots forward to 'look' at him as he tumbles away at breakneck speed. "It was a difficult scene to shoot. Up until the jump, it was all real. There was a stuntman involved. After the jump, we used green sscreens in a studio." The VFX may have made things easier, but to conceive a scene like that is, in itself, a masterstroke.
Raghavan followed this up with another beautiful sequence in the same film – an action sequence that plays out against a soft, mellifluous song called 'Raabta.' While the song itself has very little scope for drawing breath, the shot is a single take and does not cut. The music is thus the cinematic equivalent of the sequence – although both are at stark contrast with each other. Raghavan laughs as he remembers the scene fondly, "My unit was really low on morale, my shoots had gone on for far too long by then. I had this action sequence, which was to come after several other action scenes. I was afraid it would become too overwhelming for the audience. I was wondering what to do, when I stumbled upon this interview of director John Woo. Someone asked him about his famous single-take action sequence in Hard Boiled, and he laughed it off saying he did it in order to pep up a demoralised crew, to give them something exciting to do. I merely did the same."
The simplicity of the filmmaker's response is exactly what a Sriram Raghavan film is all about. Unassuming, honest, but packing an unexpected punch that will take the breath out of your gut. No matter how much we would want him to give us more and more films, Raghavan will not. He will make a film only when he wants to. And as we have all come to know by now, it will be well worth the wait.
also read
Entertainment
According to an announcement on his website www.georgewinston.com, confirmed by a spokesman, Winston died Sunday after a 10-year battle with cancer
Arts & Culture
Talking numbers with the founder of Purple Style Labs, India's biggest fashion conglomerate