Sridevi passes away: Rani Mukerji mourns death of her idol; says, 'I was looking forward to showing her Hichki'
Rani Mukerji recalls how she used to visit her uncle's film sets to catch a glimpse of her inspiration Sridevi perform in front of the camera.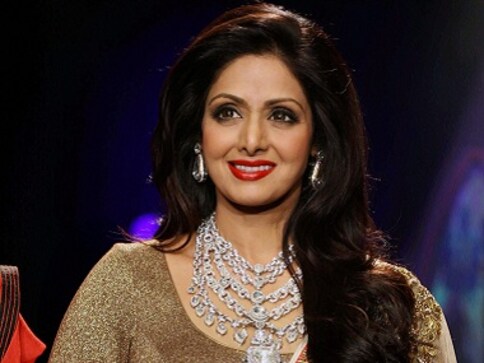 For most Bollywood actresses, Sridevi — one of the first superstars of the country — is an icon, an inspiration with many of them wanting to walk in her footsteps. While Kareena Kapoor Khan is a huge admirer of her, there is also Rani Mukerji, who not just worshiped Sridevi but was also very close to the legendary actress.
"In fact, few days before she went to Dubai, she told me that she wants to watch Hichki (Rani's upcoming release on 23 March). I told her that you first go attend the marriage and when you're back I will show you the film, the film's still getting ready," said Rani.
While the Kuch Kuch Hota Hai actress has still not come to terms with her father's demise a few months ago, she said there is yet one more tragedy which has kind of left a void in her life that she has to deal with; and she was as shell-shocked as the rest of the country when she heard about Sridevi's sudden death. "The day, the time I got to know that she's passed away, it was the most shocking and tragic thing for me to hear. I still can't believe that we are talking about her demise. It feels surreal to talk about her in the past tense because we never expected this," said Rani looking a bit disturbed. "The love she had for me was so tremendous and intense that I feel somewhere I have lost a guiding light in my life. She has been my inspiration personally and professionally," Rani added.
Coming from an illustrious film family, probably somewhere Rani nurtured the dream and desire to become an actor when she was growing up and perhaps that could be the reason she would run to the studios to watch Sridevi shoot, straight from her school. And since Sridevi had worked in one of her uncle's productions, it was an easy access for her. "Sriji has been my favourite since my childhood. She knew me as a kid because I used to go in my school uniform and bag and watch her shoot. She worked in one of the productions of my uncle, Shomu Mukherjee. She remembered me as that kid," said Rani.
However, Rani connected with her again much later, after she had become an actress, "in a very different way". "She loved my work immensely and I received lot of love from her. She used to call me laddoo;  she would say, 'Arre my laddoo' each time I met her and I am going to miss that," said Rani, who is not on any social media platform and chose to speak about her memories in a personal interaction unlike the rest of the film industry who posted condolence messages on social media.
"I was actually looking forward to show her my film. She called me after seeing the trailer and said, 'Laddoo, I have to see this movie'. I told her, 'Yes maa as soon as the movie is ready, I can show it you'," said Rani, further adding, "It is a huge loss not only for the movie industry but also for us as a family who belong to the films. Anybody who departs we feel that sense of loss and for me especially because I had a personal connect with her."
Not many may know this but Sridevi has also been a great support to Rani since she became a mother two years ago. "Since I had a child, she's been very supportive these last two years. She has been so inspirational. The kind of love that she has given to me and Adira (daughter) has been phenomenal. She was literally like my elder sister, like an elder maasi (aunty) to Adira, she was a pillar of support to me in the last two years," said Rani, who would have definitely wanted the reaction and feedback for her film from the veteran actress she always looked up to.
"I feel extremely sad that two people who loved me immensely, my dad and Sriji, who would have given their genuine reaction for my movie, both are missing from my life now. It's a huge loss for me," Rani mourned.  She added, "For us to even fathom something like this happened is too difficult to digest. What I went through with my dad three months back is something very difficult to accept. But that is what life is. It tells you the most important truth, you have to accept it even if you don't want to."
Follow Sridevi's funeral news updates here.
Entertainment
While performing at her latest concert in Las Vegas, the singer noticed a couple Gaby and Evan in their wedding attires. What happened next was truly unexpected and euphoric for the couple and fans.
Entertainment
As Rani Mukerji's Mrs Chatterjee Vs Norway hits the theatre tomorrow, Firstpost got in touch with Sagarika Chakraborty, the real heroine behind the story.
Entertainment
The story of a fearless mother from Birati who fought against Norway to get back her children will soon be on the silverscreen. Sagarika Chakraborty's custody war for her two kids had then hit the headlines, both in India and Norway, in 2012.