Secret Superstar director Advait Chandan: 'I was too scared to narrate my film to Aamir Khan'
Secret Superstar director Advait Chandan, former manager of Aamir Khan, says he zigzagged his way to Aamir by narrating his film to Kiran Rao first.
The disheveled hair and the facial fuzz of Advait Chandan give an appearance of someone who knows his world cinema. It is compounded with his white kurta and blue denims. But the appearance is a red herring.
He is someone who has grown on Mr. India, Jo Jeeta Wahi Sikandar and Maine Pyar Kiya. A few plays, assistantship under Prahlad Kakkar and Reema Kagti; and after having maintained a log of Aamir Khan's activity for seven years, he is all set to make his debut as a director with Secret Superstar.  
Advait is someone who is fond of scribbling anything and everything that he comes across in daily life on his phone. While it was a notebook initially, now his phone serves as his writing pad. Most of the film's content was sourced from his phone.
Advait has been managing Aamir's schedule post Dhobi Ghat and it was just before he donned the director's hat that he bequeathed the job to his brother. He recalls the moment when he met Aamir for the first time, "I remember his first message, his first instruction and also the moment when I was introduced to him. I distinctly remember his first instruction during the shooting of Taare Zameen Par when he called me by my name and requested to arrange ice cream for the whole unit. My next call was to my mother."
Very early in his life, Advait gave his parents a fright when he decided to drop out after his 12th standard. "It was very suffocating in a class room and the experience was not very satisfying." Blame it on his association with theatre personality Neeraj Kabi that gave his life some direction.
"My parents had put me in a children's workshop at Prithvi Theatre. I did the workshop twice and when Neeraj noticed this, he offered to take me as his assistant. The 13 students picked by Neeraj included actress Tamannah Bhatia and Marathi actress Girija Oak. After our regular tasks, we used to carry placards inside the theater asking patrons to switch off their cell phones and then quietly sit in a corner. This way I virtually watched all plays at Prithvi free of cost."
His next step was to assist Prahald Kakkar for his commercials. "I went to his office eight times thinking his office as some sort of rehab centre for drug addicts and lost people like me. I had heard about him that he takes people and then grooms them."
But the call to make a proper feature was irresistible and thus, he soon landed an opportunity to assist Reema Kagti in Honeymoon Travels Pvt. Ltd. The third day schedule at Goa proved to be a nightmare for him. "I failed to give the call sheet to the camera department and thus the camera turned up pretty late on the sets while everyone was ready. Reema shouted at me and informed that I was fired. One of the EPs even gave me a bus ticket to Mumbai. It was only after I howled and sobbed in front of Zoya that I could save my job." Despite having spent hours playing poker with Reema, the intimidation still remains.   
Advait was also apprehensive about reaching out to Aamir for the narration of Secret Superstar. He zigzagged his way to Aamir and narrated the idea first to Kiran with whom he often discusses his financial and family matters. It was during an outdoor shoot of PK when Kiran heard the story and gave Advait the go ahead to write the screenplay.
When the time came to give Aamir the narration, Advait was dripping with nervousness. "It was in front of my eyes that Aamir had okayed Dhoom 3, PK and Dangal after their narration but there were also close to 40 to 50 other projects which he had rejected. I had already practicesd eight times. When I was past 15 pages, he told me to stop as he was unable to follow anything since I was narrating so fast. That really broke my confidence and I saw my career vanishing in front of my eyes. Thankfully, he heard it again and when it got over, he had tears in his eyes. He then took a loo break. Once he returned, he only asked me to find a new manager and said 'kab banani hai' (when do you want to make the film)."
After having worked with Aamir, Advait is of the view that Aamir is not the perfectionist he is made out to be. "AK is not a perfectionist and I am brutal here. Actually, he is way more hardworking than anybody else. It's like when we are editing promos, a point comes when we say this is the best. On the contrary, AK even at that point, will say 'isko aisa karte hai to aur accha hoga' (if we try it this way, it will look better). I feel calling him a perfectionist carries a certain negative connotation."
Come Diwali and we will know if Advait was a closeted superstar in garb of Aamir's manager all these years. 
Find latest and upcoming tech gadgets online on Tech2 Gadgets. Get technology news, gadgets reviews & ratings. Popular gadgets including laptop, tablet and mobile specifications, features, prices, comparison.
Entertainment
Hubie Halloween has been co-written and co-produced by Adam Sandler and also stars him in the lead.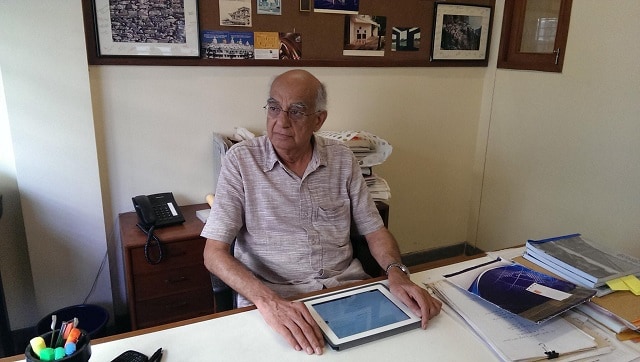 Lifestyle
Kamu Iyer's observations present us with an alternative genealogy to understand Mumbai as it is today, writes Mustansir Dalvi.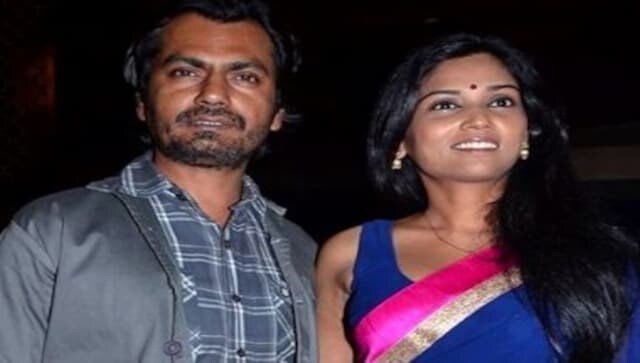 Entertainment
Aliya came to the Budhana police station from Mumbai and recorded her statement, corroborating what she had alleged in her complaint, said SHO Kushalpal Singh.