Rock On!! completes 10 years: Farhan Akhtar's film showed how great music emerges from the darkest dungeons
Rock On!! was surprisingly a very silent film for a Bollywood musical, allowing the soundtrack to stand out, thanks to the collective genius of Javed Akhtar, Farhan and Shankar-Ehsaan-Loy.
Nostalgia is a cozy, comforting cushion. Revisiting an old memory is as integral to the human mind as it is to create a new one. And so, in a column titled This Year That Day, we look back at films that left an indelible impression and crystallised their place in the collective consciousness of a diverse range of cine-goers. 
Rock On!!, 2008
The opening scene of Rock On!! sets the tone for a gig that is as introspective as it is musical. The first sound we hear is that of flickering tubelights as they struggle to life, quelling the darkness of a scarcely lit room. Abhishek Kapoor's debut film was exactly that — a constant tussle with your own darkness to ensure your identity does not get absorbed by the darkness around. And the fuel here was music.
Seven years after introducing a new voice to Hindi cinema through Dil Chahta Hai, Farhan Akhtar, Shankar-Ehsaan Loy and Javed Akhtar reunited to add more texture to the same voice. The songs not only sounded fresh but also managed to tiptoe on the line between paying tribute to the classic rock and creating something groundbreaking. Here, Farhan stood behind the mic, instead of the camera. Accompanying this gifted pack were Jason West cranking the camera and Abhishek Kapoor calling the shots.
Farhan is known for infusing life into an otherwise jaded Bollywood, with films like Dil Chahta Hai, Lakshya, Zindagi Na Milegi Dobara and Dil Dhadakne Do, which are deep-rooted in realism despite occasional adherence to commercial diktats. But given the soundtrack of Rock On!!, credit must be shared by his father, veteran scriptwriter and lyricist Javed Akhtar. Javed, who was 63 when he wrote the film's songs, displayed immense fluidity in his craft as he not only adapted to a new musical genre for Bollywood but also a language that is seemingly alien to a sexagenarian. His past record, as a co-writer of formulaic greats like Mr India, Zanjeer and Sholay, only added to his baggage.
But Javed was only reacting to the changing times. While the Angry Young Man's rage was the need of the hour in a post-Emergency hit India, the new millennium demanded a lingo influenced by Western culture, language and music. Thus, Javed Akhtar's real-life persona is what can be described as the end result of his son's onscreen character in Rock On!!. Aditya Shroff, the frontman of a Mumbai rock band 'Magik', becomes a corporate slave after a fallout with his fellow mates. His wife Sakshi, played by Prachi Desai, unearths his true self and vows to reunite him with his lost love for music, life and friends.
His graph reflects the idea of staying true to one's instinct and passion, but not to an extent that one is seen as a misfit, either among his loved ones or in the times he is inhabiting. Even the other characters were fleshed out keeping in mind the film's central idea. Arjun Rampal played Joseph Mascarenhas, Magik's lead guitarist, who continues to strum after the fallout, though only in front of a disinterested audience at private or community gatherings. Unlike his wife Debbie, played by Shahana Goswami, who gives up fashion designing for their family business of fish selling, he continues to hold on to his passion dearly, at the cost of inviting her ire. The drummer KD, played by Purab Kohli, starts working at a jewellery shop, relegating his drum kit and jeep to the farthest corners of his house and mind. The one on the keyboard, Rob Nancy (Luke Kenny), feels disillusioned after manufacturing jingles, as music is the only thing he knows.
All these characters go deep down into their dungeons and get used to the darkness that surrounds them. Aditya, however, is oblivious to the darkness. He just assumes that it is daytime, and they do not need to shine, until Sakshi pulls open the door exposing him to the light that he loved to revel in. As KD mentions to Sakshi in an early scene, "Isn't Aditya the one who doesn't wear specs even though he has a number?". From a boy who embraced a blurry sight for a clearer vision, he had turned into a man too scared to open his eyes and watch anything besides the darkness within.
Even while they eventually reunite, they are bogged down by whether they would be able to recreate the 'Magik' once again. But they do, for instead of the verve they possessed when they were young, they now had the crutch of experience. They could channel their pain into their music, to lend it more depth and gravitas. It was this deeply personal journey, marked by sublime soul-searching, that made Rock On!! a delight to watch.
Its sequel, Rock On 2, that released eight years later, shifted its focus from personal tracks to a more philosophical role that music, and musicians, must play. It took the onus of everything remotely related to music, from uninspired and scripted reality shows, to disdain towards Western music by staunch classical patrons, to mentoring new talent, to music serving the larger cause of social welfare. It was an ambitious leap for a sequel musically so weak that it was not even a patch on the original's soundtrack. 'Socha Hai', 'Pichhle Saat Dinon Mein', 'Sindbad the Sailor', 'Tum Ho Toh' and the title track had become instant classics back in 2008.
Rock On!! pushed the envelope not by taking on the world but by confronting the demons within. It was surprisingly a very silent film for a musical, allowing the soundtrack to stand out. Ten years on, it continues to tug at heartstrings, one flicker at a time.
All images from YouTube.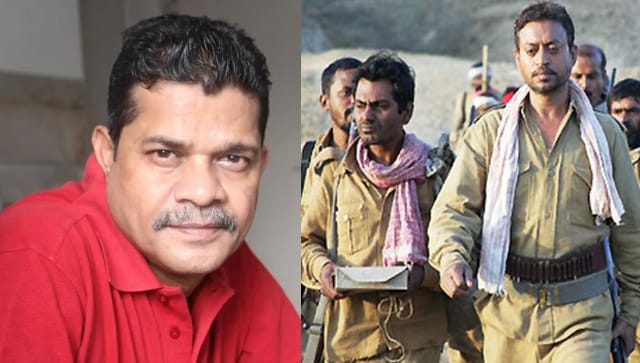 Entertainment
The 61-year-old screenwriter, who was suffering from liver cirrhosis, passed away at a hospital on Thursday night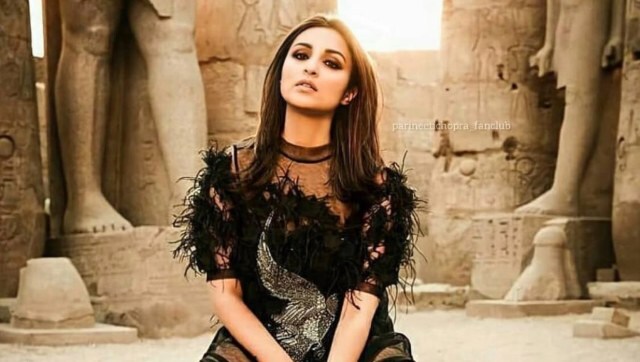 Entertainment
arineeti took to social media to share the happy news.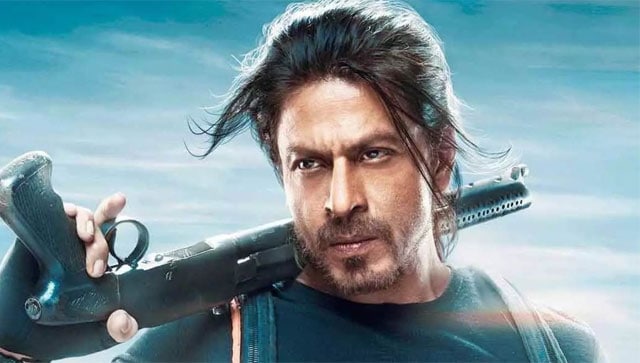 Entertainment
The BBFC shared the rating for Pathaan on its official website along with detailed rating information