Rajkummar Rao on Bareilly Ki Barfi, Trapped and toeing the line between an actor and a star
In an exclusive interview to Firstpost, Rajkummar Rao talks about playing Subhash Chandra Bose, upcoming projects and him going the Aamir Khan way.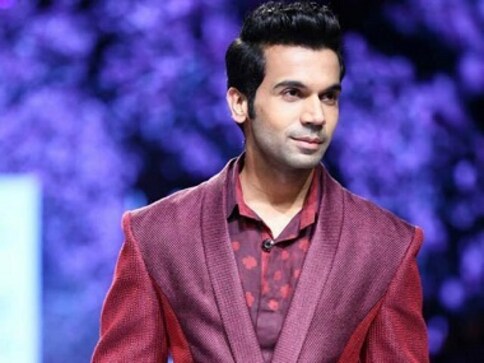 Stardom and acting talent do not necessarily go hand in hand. A bankable star need not be the best actor to carry an entire film on their shoulders. But a good actor will always make their presence felt even in the midst of an ensemble cast.
Rajkummar Rao is skillfully tiptoeing on the fine line between being a good actor and a star but he admits it is more out of instinct than calculation.
"It's just what I do. I have never focused on characters but on the story or narrative as a whole. If my contribution helps in adding to the storyline, I take it up," says Rajkummar Rao, in an exclusive interview with Firstpost. This is exactly why the reception of his 'looks' from films get viral on social media.
"I remember when my look from Raabta was revealed. It went viral. It was all over the internet," recalls Rajkummar Rao.
He admits that while prosthetic aided his transformation, the role demanded much more. "I had to change my voice. A person who looks like that cannot speak in my voice. Also, there was no reference to a 324 year old man. I had to figure out the correct body language to support my character."
While he merely had an extended guest appearance in the film, he does not regret all the hours he invested into the make-up rounds. "I am glad that I will be remembered for the film," he beams.
Another look that has got him trending on Twitter is his most recent transformation for Bose, Hansal Mehta's historic web series for ALT Balaji. He has gained 11 kg for his role of Netaji Subhash Chandra Bose. "This is the first time I have gained weight for a role. I have only been losing weight otherwise. I had to lose weight for Trapped too."
Given the pace at which he appears in films, it would have been rather risky to change himself physically for a role given that he will have to shed the extra kilos for his next project. But Rajkummar confesses that he believes in going the Aamir Khan way by immersing himself in the role completely.
His 'Fit to Fat' transformation, however, comes at the price of dates of almost two months. But he is least worried about the same.
"I will take two months off after Bose to get back into shape. It will be tough but I have set a target. I want to shed the weight by the time my hair grows back. Haha!" There is no sign of insecurity in his voice. Since he is completely focused on the project at hand, the fear of losing out on more work seems not to concern him. "I care little about where my next film comes from," he says.
In fact, he is quite happy to indulge in guilty pleasures since Vikramaditya Motwane's survival drama Trapped deprived him of gourmet luxuries for days. What was also demanding about that film was its singularity. The film was dominated by one character and one setting. It would have become an insurmountable burden to carry the film, single-handedly on his shoulders, had it not been for Rajkummar's spontaneity.
"I did not feel like I was alone. I'm not referring to Vikramaditya and the crew members present on set. But in such a survival drama, each aspect becomes a character. And you just react to it. The city, the room, the rat - every thing becomes a character," says Rajkummar, after lauding Radhika Apte for her performance of an agoraphobia patient in a similar film, Pawan Kripalani's 2015 psychological thriller Phobia. 
Ahead of the world television premiere of Trapped, Rajkummar is confident that the film will do well on the small screen.
"A lot of industry insiders, such as Vikas Bahl, watched the film before the release on small screens only. They enjoyed it there. So I do not think that television will be a drawback."
In fact, he feels that people will relate to the film regardless of their environment or the time at which it airs on television. "Since a lot of us are living in urban settings like Mumbai, we are aware of how this (the predicament in Trapped) can happen to us too," he says.
Rajkummar assures his fans that he also has a family entertainer in the pipeline - Bareilly Ki Barfi - which releases on 18 August. "It's a sweet story set in a small town. The experience is not very different from Trapped. Just that there I was reacting to the situation, here I am also reacting to co-actors. Doing workshops with them, tuning yourself as per their energies - it's all fun." Rajkummar will share the screen space with Ayushmann Khurrana and Kriti Sanon in this film, directed by Ashwini Iyer Tiwari.
His next release, Newton, has received critical acclaim in the festival circuit which makes him even more eager for its release in India. "I am glad to have done this film. It has apne desh ki mitti ki khushbu" says Rao.
But he refrains from guaranteeing positive reception back home as he has often noticed contrasting reactions to his films in international film festivals and at the domestic box office. "You cannot predict anything. But my films have been screened and appreciated at the MAMI Film Festival," he says, hinting that another film could be screened at MAMI this year, after Shahid, Aligarh and Trapped in the past editions.
He is also looking forward to work with Hansal Mehta in Omerta again. This years marks the first time Mehta has deviated from Rajkummar and chosen to collaborate with another actor, Kangana Ranaut, in Simran. "Haha! Yes! But that will not change my relationship with Hansal. He is family now. As soon as we are back on set, the same creative energy is bound to flow again."
also read
Entertainment
She also said, "I am thrilled to make my Cannes debut with Kennedy being screened here. It's only a dream few actors get to live, and I take a lot of pride in being a part of such a prestigious event."
Entertainment
Hollywood veteran Harrison Ford has revealed that the upcoming film "Indiana Jones and the Dial of Destiny" will mark his last gig as the titular bullwhip-wielding adventurer