Race 3 trailer: Twitter trolls Salman Khan, Remo D'Souza for disposing with science in new film
Alas, some on Twitter cannot handle Salman Khan's success with the Race 3 trailer and have taken to their usual trolling ways to make fun of him.
The trailer for the Salman Khan-starrer Race 3 is out and what a trailer it is. Featuring everything you could expect from a Bhai film and then some more, the movie will surely break many records before its box office run is over.
Alas, some on Twitter cannot handle Bhai's success and have taken to their usual trolling ways to make fun of him. Here are some examples of some "funny" tweets on Bhai's latest and greatest.
Bhai ne Thums Up ki ad ke liye puri movie he bana di !!#Race3trailer

— Ashish Bhusari (@aashishbhusari) May 15, 2018
Salman Khan: "Race 3 ki script ready hai?"

Scriptwriter: [kicks the Fast & Furious Collection 7 Disc Box Set under the table hurriedly] [scribbles 'family' on a piece of paper] "Haan bhai, bilkul ready hai"

— Akshar (@AksharPathak) May 16, 2018
People when they saw bhai's acting #Race3Trailer pic.twitter.com/wCdYliV1ul — Chirag (@igot10on10) May 15, 2018
A missile launcher without any wires, IR remote. Bhai fires two missiles just by shaking the device once. They automatically diverge and maintain appr. distance, hits the targets which are at a certain distance from each other. BHAI toh aakhir Bhai hai 🙏 #Race3Trailer — Manas. (@That_MSDian) May 16, 2018
When my friend calls and tells me " Bhai bande leke aaja ladai ho gayi"
Me:#Race3Trailer pic.twitter.com/hlDIqSCVZm

— Engineer Nextdoor (@a_musing_bard) May 16, 2018
#Race3Trailer is so bad that if the judge who granted bail to Salman khan watches it, he will not only cancel his bail but also imprison Bobby Deol along with him for atleast 5 years.

— The Engineer (@HumorGyan) May 16, 2018
Bhai defying physics and gravity both by holding the bazooka in a tilt position but firing two perfectly parallel rocket bombs. #Race3Trailer pic.twitter.com/GZiQaTpDJP — Desi Gooner (@Sahil_Adhikaari) May 16, 2018
Also read: With Race 3, Salman Khan goes back to humble origins of family dramas without giving up on his action hero image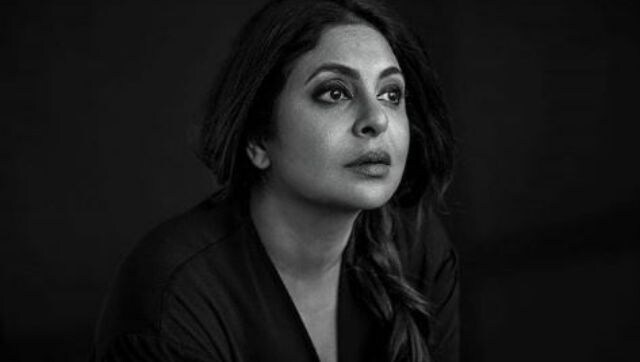 Entertainment
Human, which went on floors in January this year, revolves around the underbelly of human drug testing and the world of medical scam.
Entertainment
The concluding part season of Lucifer is well-paced, well-written, and follows what the past one-and-a-half seasons have set up quite beautifully.
Entertainment
Sanjay Dutt shared a series of old family pictures on Instagram to mark the birth anniversary of his mother Nargis, who is best known for films like Awaara and Mother India.