Qaidi Band star Anya Singh: 'We were locked inside jail to feel how isolated under trials are'
Anya Singh, who will make her debut in Qaidi Band opposite Aadar Jain, was spotted by YRF casting director Shanoo Sharma at a coffee shop.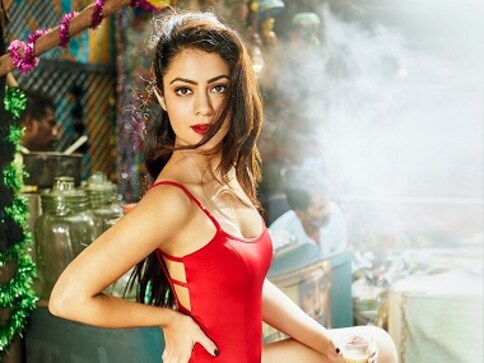 It could only be dubbed a strange coincidence. A few days ago, when Anushka Sharma introduced Yash Raj Films' (YRF) latest find Anya Singh to the world, little did people know that the role of a wedding planner in Band Baaja Baaraat, which shot Anushka Sharma to stardom was Anya's calling.
Dressed in a black top, the excitement to meet media and give interviews for her debut film Qaidi Band is palpable on Anya's face. The second floor corridor of YRF, where I am scheduled to meet Anya, has a bevy of rooms and a few of them have nameplates of Shah Rukh Khan, Ranveer Singh, Aamir Khan and Amitabh Bachchan pasted on the side of the doors. Anya too has one. So how does it feel? "I wake up still trying to understand what's going on. For the longest time our film was called Production No. 56. We had a name for our film only a week before the trailer launch. It's a very proud feeling, almost surreal. It's a far fetched dream for me," says Anya.
The journey from Delhi to Mumbai, if not a difficult one, was also not an easy one for this Shri Venkateswara College, Delhi graduate. She was given statistic that its only 0.5 per cent outsiders who make it to the Hindi film industry. "It's very difficult to crack the ceiling. I won't talk about others because everyone's journey is different but I would say it was very hard for me. I don't have the height. I am not great looking and that's something I am okay with. I was mentally prepared about these facts. I know people said these things to me out of concern, but this was also the thing that I always wanted to do."
Luck has played a very important role in bringing Anya to the corridors of the YRF building. It was Shanoo Sharma, the casting director at YRF, who spotted Anya at a coffee shop when their paths crossed inside the washroom. "It's definitely a dream journey for me. A lot of people don't believe when I tell them that Shanoo Sharma spotted me at a coffee shop. I was at the right place at the right time and I did not believe in it till the time it happened with me."
Anya recalls the time when she was called for audition, which according to her was a sort of Alice in Wonderland moment. She was so awestruck with the majestic building that for hours, she kept gazing at the huge wall near the corporate office that has paintings of stills from various YRF films over the years. Though it's been more than a year, the memory of her first day visit to YRF is still vivid. "It was 6 July and Sultan had just released in theatres and everyone in the office was very excited about it. Shanoo told me that we would be going to the fourth floor. Fourth floor is also the place where Aditya Chopra sits. I still remember that I almost blanked out and a million thoughts crossed my mind in a moment. When I met him, he informed me that I have got this film and that I need to work very very hard."
Before the shooting of Qaidi Band commenced, the cast was categorically instructed not to watch similar films lest they get influenced. The cast was given lots of books and reference videos, which were painstakingly researched by the director Habib Faisal himself.
"Jail is a very different space to be in. I can't fathom what under trials have to go through. Though we did not visit any jail, Habib sir did the research on our behalf. My character in the film speaks flawless Hindi. Once the jail set was made, we were locked inside it for hours together without any phones just to understand the isolation part of it. I used to weep by the end of the day. It was a difficult space to be in." One of the materials that were handed over to the cast was also a book on Bocardo Prison in Oxford.
Trained in the art of Odissi dance form, Anya's exposure to the world of cinema is bit limited and is something one would normally not expect from a newcomer. Her education was at Mayo, the boarding school in Ajmer, where cinema viewing for students was a distant thing. It was only after she enrolled for her graduation in Delhi that her suppressed dance, drama and music desire came to the fore. "During my college days I was also working as a wedding planner. Though it was remotely not similar to what we saw in Band Baaja Baaraat, I thoroughly enjoyed it. Even after my job was over I used to stand in one corner of the sangeet hall and enjoy the blaring Hindi music for hours," recalls Anya.
Despite harboring dreams of acting in films since her school days, it was only much later that she broached the topic to her mother. "My mom's initial reaction was a terse 'No' and she was sort of really shocked. She thought that it was some kind of fad, which kids at this age dream about. When I discussed the topic again after sometime, she realized that I was serious. I also discontinued my work of a wedding planner to pursue things in a serious manner."
The corridors of YRF also give one an opportunity of stargazing. So did Anya meet any one from the YRF talent pool? "It was Ranveer Singh. Mr Habib Faisal introduced us. He was there to discuss something with Habib Sir. What I really admire about Ranveer is the fact that though we spoke for just two minutes, he was there. It was not a case of as if ten things were going on in his mind. He made me feel that he was talking to me. He is a busy person and so much is going on in his life but he included me in that conversation," recalls Anya.
For this debutante, who intends to spend rest of her life in the Tinsel Town, the journey has just begun. Come 25 August and we will know if she gets baptized or not.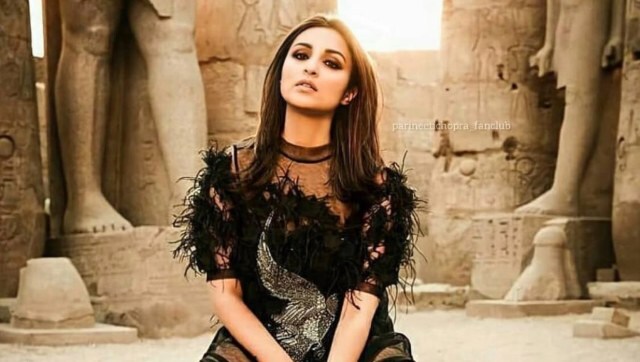 Entertainment
arineeti took to social media to share the happy news.
Entertainment
Being highly academic herself, Sanjana has been on the front line in devoting her time to spread out efforts in education alleviation. Here are some of her contributions to today's youth.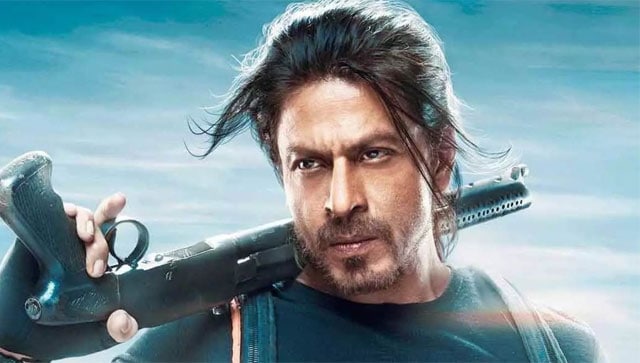 Entertainment
The BBFC shared the rating for Pathaan on its official website along with detailed rating information