Phillauri music review: Fresh, soulful album dominated by Punjabi lyrics
Phillauri offers a wide range of songs out of which most are narrative tools but since half of them are in Punjabi, they may miss out on the non-Punjabi speaking audience.
Anshai Lal's directorial debut Phillauri is scheduled to hit the theatres next week. Besides the excitement of watching Anushka Sharma as a ghost, cine-goers are looking forward to the film owing to its fresh music.
Best tracks
The film's true heroes are its first-time composer Shashwat Sachdev and the singer of majority of songs of the album, Romy. Their collaboration is a lethal one as they created magic with songs like 'Dum Dum' and 'Sahiba'.
Both the songs have a folk appeal attached to them and suit the times they are set in. Romy infuses life in both the songs and ends it with a borderline hypnotic loop that unsettles you as soon as it terminates.
Anvita Dutt has penned down both the songs and has shown maturity in her craft by packaging emotions with metaphorical layers. A special mention to the line 'Tere bin saans kaanch si kaate re!"
Romy has also sung the Punjabi version of 'Dum Dum' which is penned down by Shellee. Though it sounds almost the same, it feels pristine as the lyrics flow in harmony with the Punjabi folk music. Also, just when you wonder why Diljit Dosanjh has not sung for himself, you get a reprise version of 'Dum Dum', sung almost identically by him.
It adds to the confusion of why he could not lend his own voice to the songs sung by his character, though we are not complaining as Romy did a splendid job.
Dance and folk numbers
Jasleen Kaur Royal has composed two songs in the film as well. She delivers the song 'Dil Shagna Da' with so much poise that it sounds as soothing as a lullaby. It is a heartfelt rendition that translates a bride's mixed feeling of nervous excitement on the wedding day.
She has also composed 'What's Up', one of the three dance numbers of the film. Mika Singh enters the picture here and makes you groove with this baaraat song, with a helping hand from Royal. There is also a folk dance number, a bhangra/gidda song in 'Bajaake Tumba'. Another enjoyable track, it displays the range of Sachdev who composed a couple of soulful numbers, a folk dance number and an item song, all rolled into one film.
What didn't work
'Naughty Billo', which is the most underwhelming song of the album, is a promotional video which banks on the latest market trends to attract eyeballs towards the film. With the entire star cast defying the narrative to shake a leg together might bring more eyeballs to the films, it will not attract more eardrums because of its average music. Nakash Aziz joins forces with Dosanjh for this song but the song involves more shouting than singing. Oh and yes, there is also a mandatory rap sequence, by Anushka. Facepalm.
Overall, Phillauri offers a wide range of songs, out of which most come across as narrative tools. But since half of the songs are in Punjabi, they may miss out on a large chunk of the non-Punjabi speaking audience.
Phillauri also stars Suraj Sharma and Mehreen Pirzada. It is produced by Anushka and her brother Karnesh Sharma's Clean Slate Films and backed by Fox Star India. It is slated to release on 24 March.
Entertainment
Being highly academic herself, Sanjana has been on the front line in devoting her time to spread out efforts in education alleviation. Here are some of her contributions to today's youth.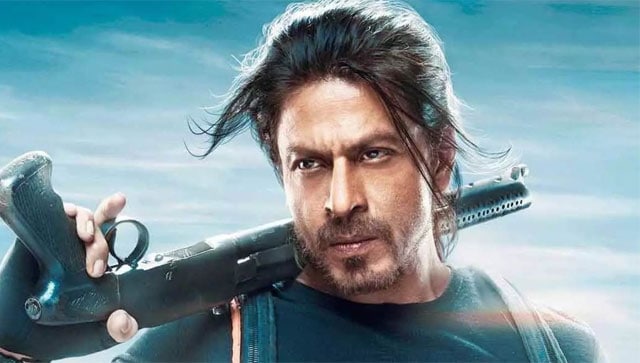 Entertainment
The BBFC shared the rating for Pathaan on its official website along with detailed rating information
World
The oil-on-canvas painting, which the suit says is worth more than $5 million, was part of the Detroit Institute of Arts' recent 'Van Gogh in America' exhibition