Padmaavat: Ranveer Singh reveals how frighteningly difficult it was to separate himself from Alauddin Khilji
Ranveer Singh, who stole the spotlight through his villainous act in Padmaavat, says it was frighteningly easy to step into Khilji's shoes but difficult to step out.
As I begin discussing Sultan Alauddin Khilji, Ranveer Singh tells me how while preparing for the part he kept digging a deeper hole as he was studying various acts of oppression in history, genocide and mass killings. He further said, "All I was reading was the life of tyrannical rulers throughout history and everything that they have perpetrated and watching certain things. I had to convince myself that there were such people in the world as well. Those are depths of the rabbit hole one is scared to go to." But after all the research he could do, he sticks to what his theatre days taught him.
"In my theatre training, I learnt that  everything that you need to play the character is between the covers. Everything that you read otherwise is bonus. I have tested this so I can vouch it. You do text analysis where you sit with the material and point out everything. All you cues are there. For instance, when Ratan Singh (Shahid Kapoor) tells Khilji, 'Usool seekh le, tu insaan ban jayega," you learn that Khilji insaan hi nahi hai, haiwan hai (He is not a human but a demon). Every bit of information that you need is in your script."
I sit with Ranveer Singh as he is every bit grateful to the audience for the love they have poured to an antagonist he and Sanjay Leela Bhansali created together in Padmaavat.
At the end of it, what was your take back from the uphill struggle shooting being Khilji was?
I thoroughly enjoyed playing this part. I like doing different parts all the time and it is very exciting for me. I always wanted to play an antagonist so I was like, why not play it with Mr Bhansali. As they say, be careful what you wish for. I wanted to play an antagonist and I got to play the most evil one ever. I was very apprehensive at first but Mr Bhansali convinced me that I should explore this and I can never really say no to him. Honestly, I am glad I didn't say no as it was very fulfilling, not that it was easy. It was very testing, very challenging and I went through a lot playing it. Because of the way it was shot, it became very difficult for me and took a toll on me in many ways.
But at the end of the day, I have come out a little bit more evolved in my craft. A little bit more mature as a person and I am very happy and fulfilled with the process itself. It taught me a lot about myself, I can dig very very deep and deliver under pressure and I am very happy at the end of the day. Now that this kind of appreciation is pouring into it and this has been the response of the viewing audience and people are saying what they are saying all this is …I always maintain that the process is the price for me. There is no greater gift for me for a kid who always had stars in his eyes.
Your version of Allaudin Khilji was eccentric and the minute he walks in on screen, he takes over.
All the eccentricities and the idiosyncrasies in this character were not there on paper. I sort of added a lot to it myself. But Mr Bhansali more to it. We added layers, nuances and so many things to what we had in the written material that makes him unique, fresh, exciting to watch. He is unpredictable, eccentric. The film has been out for a while now and everyone comes to me and talks about different moments that they liked. All of it was something we came up with spontaneously. Some people mentioned the way I pour the perfume on the girl, that was Mr Bhansali's idea on spot. Even the moment when Ratan Singh walks into my kingdom and I say, "Kitne achhe ho tum," That was my improvisation; so was smelling the food before eating. We kept doing it so when you add it all up, it creates this entertaining character.
That clapping moment when Malik (Jim Sarbh) kills the ministers was an improvisation again. We were building the scene and I went up to him and told him that when Malik cuts his throat, I will clap. Bhansali sir didn't know which clap will I do because you can clap in a hundred ways. He was scratching his head and thinking about taking an extra shot but then he told me to go ahead with what I was thinking. Then as we started shooting, I did that clap and he flipped out and jumped out of his chair.  If you are playing a negative character, the character must enjoy it. If you are Enfant terrible and are unabashed about being that then you are going to have fun and humour is bound to follow. I think it comes from me modelling myself on my best friend who is a quintessential Enfant terrible, he says the most inappropriate things all the time, is a habitual line crosser but yet is the most entertaining person to be around. I think I drew from that a little bit.
At the end of the day when we added so much juice to it, it became a wholesome cinematic character. I shot for this film a while back but even when I watched the complete film recently, I felt the emotion, I was moved to tears. I loved the film and I can't say it about all my films.
You have worked with Sanjay Leela Bhansali thrice. Do you now feel that the collaboration you have is born out of something cosmic?
I genuinely believe that there is something very special with Bhansali sir and me. I have been thinking about it a lot and am not able to articulate it. I think we match on many levels. We both are extremists, are allured to heightened emotion and we both are high risk takers. When I make choices as an actor in a scene, I make very high risk choices, so does he when directing a scene. We have a great synergy. You know, Adi sir (Aditya Chopra) after watching Padmaavat told me, 'I don't know what is it about you and Bhansali that both of you are magic together."
There is something very magical about this collaboration and we have seen it in history. Lot of people point out that throughout history, there are many instances where  a filmmaker finds a certain actor and then they go on to create a vast legacy of work together. I believe the same thing about sir and me. I understand and value all that he has done for my career. He has given me my biggest hits and more than that and above all, he has shaped me into the artist that I am today. The most that I have learnt about this craft is from me. He is so precious and invaluable to me.
Khilji thrives on being evil and has a schadenfreude quality to him. While trying to create him, how do you build respect for him so he resonates further with the audience?
It wasn't difficult for me because I imagine there to be a great honesty in every decision that he took. If I have to speak in third person and I will judge him from Ranveer's moral compass. I don't think he is a good person, he is quite a bad person. Honestly, he is evil, detestable, despicable but when I play Allaudin and get into that mind space and now I am functioning as Allaudin as I have worn his clothes and have come out of the make-up room being him. At that time, I am 100% convinced that everything that I am doing is right. I am convinced that I rule over the world and whatever the almighty has created belongs to me.
He is a narcissist, megalomaniac and I convince myself of that reality. Believing that, every action, every decision and everything that I do, I do it with honesty. At the very least, you can accept his honesty to his own belief. That, at some level, is worthy of respect. With that said, I think a lot of people are not looking at certain aspects of Allaudin Khilji. A lot of people are talking about the villainy of the character but he was a great statesman, strategist. He was very astute, shrewd, even has a sense of humour, is a patron of the arts. He is a brilliant man and a very effective ruler. This wasn't his life story essentially but a very small chapter in his life but he was a great man. He is extremely intelligent and is a great fighter himself. Yes, if I have to pass judgement, I don't think he is a good guy but you have to respect things that he did.
Did you have self deprecating moments on set as you were giving life to the most evil one there could be?
I had poured so much into the character in those last 47 days that it was so difficult on me. I was waiting to let him go. This was the first time I let a character go immediately. He didn't even stay with me that night after the wrap was called, not even for a second and I can't say this about any other character.  I was building myself to that day when I didn't have to do this anymore.
But during and between shoot days, there was a massive hangover of the character I was living with. Till 4 to 5 in the morning, I was still reeling from what I had done the previous day. I couldn't waive those thoughts that I use to have. It was damn hard to snap out of it to the point where I thought that I was losing myself to him. This was very scary for me.
A really strange incident happened of camera. Someone made a mistake on set, I turned towards that person and I was going to physically assault that person as Allaudin Khilji and then was I calmed myself down. I was like, "Dude, this shit is not real". Suddenly my instinctive reaction was the character's and not mine. I was having evil thoughts and I thought I am going crazy because I wasn't doing enough Ranveer things so I started with calling my mom and telling her what I am feeling, followed by my best friends. They started coming home after I came from work and spending time with me and that was very helpful. I was able to talk to them and counsel me. We could talk about normal things like how's nani and my cousins? Or what's happening with Arsenal and why are we not going to make top 4. I am very blessed to have such a lovely support system to make me feel grounded. All that helped me not completely go off the handle.
Find latest and upcoming tech gadgets online on Tech2 Gadgets. Get technology news, gadgets reviews & ratings. Popular gadgets including laptop, tablet and mobile specifications, features, prices, comparison.
Entertainment
Arjun Kapoor took to social media on Sunday to reveal that he has tested positive for the coronavirus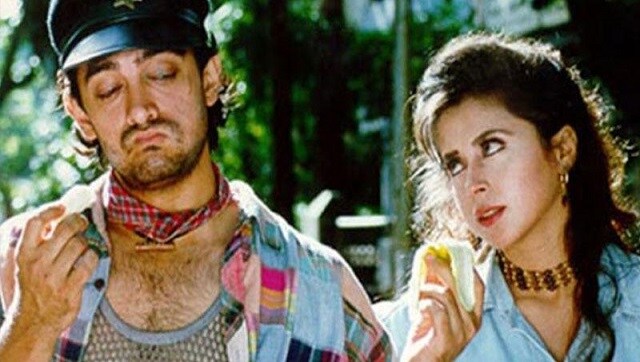 Entertainment
Manish Malhotra's costume design not only changed Urmila Matondkar's onscreen image but elevated the importance of the wardrobe department on a film set.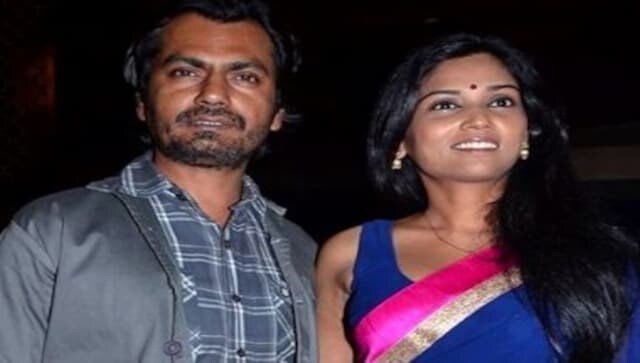 Entertainment
Aliya came to the Budhana police station from Mumbai and recorded her statement, corroborating what she had alleged in her complaint, said SHO Kushalpal Singh.