October, Parmanu, Raid: In 2018, Bollywood will see content-driven films by award-winning writers
Aaron Sorkin, legendary screenwriter and script guru, has made a winning debut as director with Molly's Game. Adapted from a book with the same title, the film chronicles the stranger than fiction life of Molly Bloom, a bright young woman who ran one of a high stakes poker game in Los Angeles and New York City with power brokers and millions on the table.
With his signature treatment of wordy, verbose conversations, monologues and sharp repartee, Sorkin has mounted a critical success and a potential awards favorite on a lavish budget of 30 million USD.  For a writer, Sorkin sure has come a long way in Hollywood. But that is not unusual in the West. Here in India, in the massive Hindi film industry, scriptwriters and screenwriters still do not have it easy. Work is slow, the pay often inadequate and recognition almost non-existent.
However, a few writers and writer-director duos are slowly but surely making impact with their signature voices. Their names bring promise to a film, beyond stars and size of production. Here are some whose writing and collaborations are worth asking the why and how of their stories in 2018.
Saiwyn Quadras — Parmanu: The Story of Pokhran
Saiwyn Quadras has found a balance in merging real stories with cinematic narrative as he did with Neerja and Mary Kom. He has co written Parmanu: The Story of Pokhran with director Abhishek Sarma. Co-produced by John Abraham, who also stars in the film, Parmanu focuses on the historic Pokhran 2 nuclear tests where a team of home grown scientists led by former president APJ Abdul Kalam tested a nuclear weapon in the '90s.
"We have approached the film like a thriller. The story is about how we (Indians) managed to execute the idea (of a nuclear test) in the '90s. It's about the journey, with fictional characters who make this happen. It's an important moment in the Indian history that needs to be remembered and we have kept that in mind," Quadras said. Will we see key figures fictionalized in the film given that is Quadras' proven expertise?
Juhi Chaturvedi-Shoojit Sircar — October
Filmmaker Shoojit Sircar and writer Juhi Chaturvedi have delivered the nuanced and entertaining narratives of Piku and Vicky Donor. They bring their first love story, October, with Varun Dhawan in the lead. The plot of October has been kept under wraps so far. Chaturvedi explains the process of making this film.
"I feel there are some stories that look straight in your eye and ask, 'are you ready for me?' and you reply, 'Could you please give me some time to answer that?' October was one such thought that demanded a commitment like never before," she says. "It came with pre-requisite Do's and Don'ts like Shoojit and my creative vision couldn't have been two separate entities. Our emotional calibration had to be exact. Our understanding of a certain aspect of life had to be at a similar depth. More importantly, it needed an assurance that at no point will we compromise on the simplicity and the purity of this thought. Shoojit was aware that he had to give me enough time and space to write this one and I was committed to give him a draft worth his patience. And with this clarity, we knew we were ready to work together for October," says Juhi.
Ritesh Shah — Raid
An experienced screenwriter, Ritesh Shah's biggest successes so far have been adaptation of realistic characters, contexts and events to dramatic cinematic effect. Airlift, Kahaani, Kahaani 2 and Pink give him solid pedigree. Shah teams up with Rajkumar Gupta, a director who writes his own films, for Raid, a film about income tax officials with Ajay Devgn in the lead. Shah has focused on his signature almost-like-real-life approach with this film.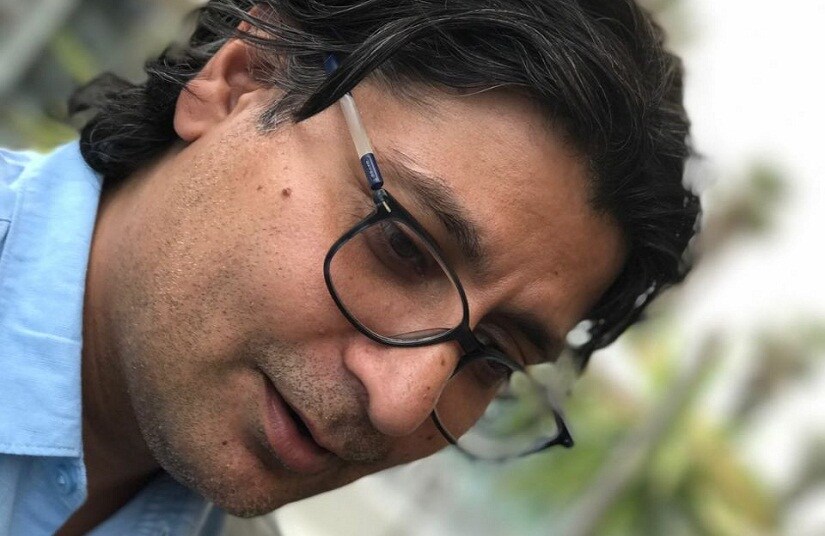 "Rajkumar and I have known each other for a long time, and we've wanted to collaborate for 18 years. In this case, he had liked the idea of the film and we worked ahead from a 20-page treatment. I call it (my scripts) quasi realistic by trying to mirror the seeming quality of life onscreen. Some films in the '70s would still do it with songs and dance. Raid is completely shot on location in Lucknow and Delhi, there are no sets."
Having written films for Akshay Kumar, Vidya Balan and Amitabh Bachchan, Shah's experience of working with stars has been positive. "I have worked with senior actors. When they read the subject matter, they instinctively come into the space. Rather than me preparing them, often they have helped me make a scene or character more easy to communicate. In Airlift, Akshay Kumar preferred to keep his natural look salt and pepper, without coloring his hair or beard."
Luv Ranjan — Sonu Ki Titu Ki Sweety
Distinct, desi and somewhat effortless — Luv Ranjan is the dark horse in the hit director race. He collaborates with writers for dialogue and additional screenplay but his signature sustains. Like it or leave it, Ranjan has cracked the all boys locker room comedy with panache and without stars.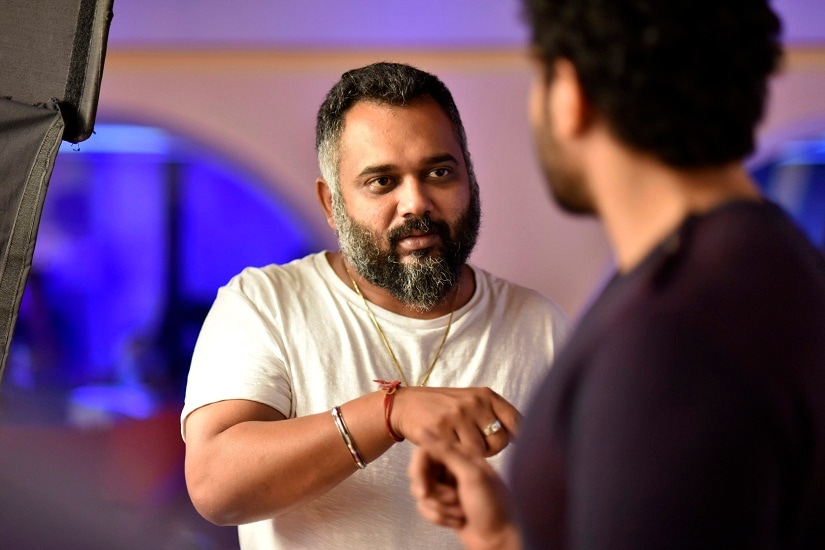 Ask him about the tongue twister Sonu Ke Titu Ki Sweety and he explains, "I try to write that which the characters are thinking. As a society, we often think something else and say something else. That is how we have been trained. I approach writing (a film) as what if people started saying what they are thinking. Wouldn't it become a lot more interesting? You also see a strong north Indian influence as I have grown up and studied in Delhi. It has a certain linguistic flavor which is not intentional but natural." Reiterating that he is not averse to working with big stars, he is not stuck up on casting. He works with Ajay Devgn for his next, also releasing this year. "I am focused on telling stories from perspectives that haven't been used.  I have no aversion to stars but it must fit in with the story. My film with Ajay Devgn is about a character who is a certain age."
In the big muscle, big budget space, Abhijat Joshi and filmmaker Rajkumar Hirani will bring the untitled Dutt biopic with Ranbir Kapoor; there is Sharat Katariya, writing and also directing Sui Dhaaga with Anushka Sharma and Varun Dhawan; and the perfectly synced duo of writer Hemanshu Sharma and director Aanand L Rai delivering Zero with Shah Rukh Khan. So this year, on Fridays, do look out for the writers' labour of love on celluloid for the pen remains mightier that a lot of stuff.
Updated Date: Jan 08, 2018 15:15:28 IST
Your guide to the latest election news, analysis, commentary, live updates and schedule for Lok Sabha Elections 2019 on firstpost.com/elections. Follow us on Twitter and Instagram or like our Facebook page for updates from all 543 constituencies for the upcoming general elections.