Nawazuddin Siddiqui opens up on professional setbacks, personal encounters in biography
Nawazuddin Siddiqui recalls misadventures with his second-hand car, getting global recognition before Bollywood spotlight and more in his biography.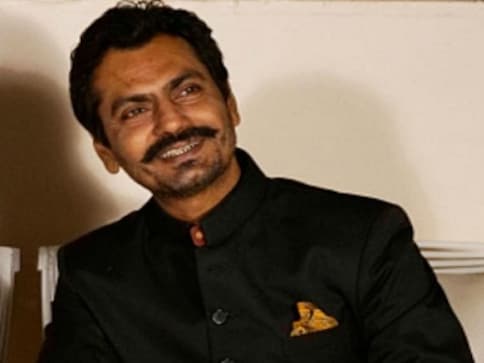 Nawazuddin Siddiqui is not known as the most media-friendly actor. Other than his movies, there is hardly anything about him that you may come across in the media.
But it looks like the Babumoshai Bandookbaaz actor is all set to change this trend and start topping the gosspi charts as he recently made several revelations about his struggling career, repeated rejections, challenges faced in life and also a few parts of his romantic life.
Nawaz has recently launched a biography titled An Ordinary Life: A Memoir where he has bared his soul and talked about almost every aspect of his life.
In the beginning of the book, it is spelled out how during the initial days, Nawaz's entry to showbiz and his uber talent were more recognised in the West, majorly at various foreign film festivals."Strangely, the West was kinder to me first, both in terms of love and work. I gained recognition there through my films which traveled to most festivals," he mentions, as reported by Hindustan Times.
Opening up on the temporary setbacks that he had to face during the struggling period, he writes, "Such last-minute setbacks had become a pattern for me from all ends. My love life had become a Siamese twin of my work life. I worked so diligently on getting girls and films. A momentum would build up and then, bam, lady luck would slap me on the face in both cases. I would be selected for a role, the costumes would be finalized and I would be flying on cloud nine that now I will become an established actor, and then, just like that, out of nowhere, would come a phone call cancelling my part or me in that role, right at the very last minute. I wondered why this happened to me. I still do when I look back."
There is also a prominent mention of his first second-hand car in the book and how the car would often embarrass him by breaking down in the middle of road. He recently tweeted the car's picture at a police station.
He also writes about about his relationship with Miss Lovely co-star Niharika Singh. "Niharika was an intelligent girl. Being an actor herself meant that she knew and understood my struggle for work. Sure, my life was better but I was still running around from office to office, showing my face, talking, asking for roles, giving auditions. I spent all day hopping around like this. She would call me in frequent spurts throughout the day demanding to know of my whereabouts. She insisted that I tell her all the spots I would be at on that particular day. I was very touched with how much she cared for me. Soon enough though, the romance of the concern faded. The regularity of the questions felt like being nagged non-stop, and I began to get rather annoyed."
Nawaz is married to Anjali Siddiqui, and the couple has a daughter, Shora, and a son, Yaani.
He also throws light on his first meeting with Anjali, right after the break-up with Niharika. "Two months later, another girl came into my life in a most mysterious way. I did not know then that years later, I would marry her."
Entertainment
The movie follows two ambitious analysts at a cutthroat hedge fund, played by 'Bridgerton's' Phoebe Dynevor and 'Solo's' Alden Ehrenreich
Arts & Culture
Designer Anavila Misra on how her blockbuster saris are an impact-driven social enterprise.
Entertainment
Stunt coordinator George Cottle shared a video on Instagram celebrating the series wrap