Nawaz vs Kangana: What the contrasting response to affairs of male, female actors says about Bollywood
While many condemned Kangana Ranaut for allegedly having an affair with a married man, there has been close to radio silence on Nawazuddin Siddiqui's affair his co-star.
A few weeks ago, a better part of primetime news on Indian television was dedicated to hearing Hrithik Roshan 'explain' his side of the alleged affair between him and Kangana Ranaut. One of the things that followed Roshan's televised appearances was a near-public shaming and name-calling of Kangana Ranaut for not only 'imagining' an affair with Roshan, but also supplying details that were labeled the fruits of a fertile imagination.
Short of calling Kangana Ranaut delusional, many in the industry penned open letters deriding her, but when Nazwazuddin Siddiqui found himself in an almost similar situation, the reaction was a sharp contrast from this. In an excerpt from his autobiography An Ordinary Life (written with Rituparna Chatterjee) Siddiqui talks in detail about his affair with Niharika Singh, his costar from Miss Lovely (2012), but Singh has lashed out at the actor, saying that much of what he claims is false.
Compared to the national debate that ensued when Ranaut shared the details of her supposed affair, there has been almost radio silence from people on the manner in which Siddiqui, according to Singh, is "willing to exploit and disrespect a woman." Singh has said that while there had been a brief relationship between her and Siddiqui during the filming of Miss Lovely, a whole attempt to seduce, as narrated by Siddiqui in his book, never really happened.
That the film industry, whether it is Hollywood or Bollywood, is blatantly sexist is a known, fact but the manner in which different yardsticks are employed to make judgments about men and women still continues to baffle. Decades ago, when Ingrid Bergman had an affair with the Italian filmmaker Roberto Rossellini, she went from "saint to whore" in the eyes of her legion of fans and was condemned in the US Senate as well as the Catholic church. Although both Bergman and Rossellini were married at the time they fell for each other, the former was ostracised while the latter — well, it was just what was expected from a 'playboy filmmaker'.
If Ingrid Bergman was practically shunned out of Hollywood for having an affair and later a son out of wedlock, Bette Davis' attitude where she was "uncompromising, intractable and ofttimes disagreeable" saw her get sidelined across the length of her fifty-year-long career. In fact, to drum up some business, Davis paid for an advertisement in the Hollywood Reporter and other trade papers in the 1960s that read: "Mother of three - 10, 11 and 15. Divorcee. American. Thirty years' experience as an actress in motion pictures. Mobile still and more affable than rumour would have it. Wants steady employment in Hollywood. (Has had Broadway.) References on request."
In India, Kanan Devi, one of the first superstars whose stature matched that of a KL Saigal and Devika Rani was ill-treated by her own peers solely because her origins were shrouded in mystery. Had it not been for Kanan Bala, respectability afforded to women actors would have taken longer to come along, and it was the mellifluous voice of this nightingale of Indian cinema that made songs written by Rabindranath Tagore more accessible to the man on the street. But her 'dubious' lineage saw Kanan being pushed to the back when it came public events in the studios that employed her.
One of the reasons why Kangana Ranaut seems to, for lack of a better phrase, get the goat of the high and mighty in the male-dominated Bollywood is that she does what traditionally the 'hero' would do and isn't apologetic about it. In 2016, when the rumours of her affair with Roshan were first heard, Raveena Tandon had supported Ranaut and shared the ugly truth about Bollywood's dark side. At the peak of her popularity in the 1990s, Tandon made news for a rumoured liaison with a married costar, who also had a long-standing girlfriend, and as expected, she lost out on roles with the man in question, lest the 'hero' lose face. Even though Tandon and this leading man made a successful onscreen pair, the hero barely suffered. In a 2016 article that she had written for Times of India, Ms Tandon shared how in the "in the 1990s, the hero would threaten to 'break the girl's face' if she spoke about him" and bared her soul on the standard state of heroines in Bollywood.
A Kangana Ranaut in the 2000s is a Raveena Tandon from the 1990s, or a Zeenat Aman from the 1980s, but with one major difference. While a Raveena Tandon in the 1990s would try to "quietly pick up the pieces of their hearts and careers and try to let their work speak", a Zeenat Aman found no support when she was allegedly beaten by a married hero, Sanjay Khan, and his wife, Zarine Khan. It is easy and even tempting to admonish Kangana here on account of her seemingly flagrant 'outsider' tirade, but it does hold a lot of weight. One cannot deny the uniqueness of Kangana's success that has no contribution from any of the three Khans — Aamir, Salman, and Shah Rukh, or even Akshay Kumar — and her constant assertion about not having any desire to work with them. Today, social media, too, has made it possible for the scales to be even, to some degree at least.
Some quarters have also accused of Kangana Ranaut of turning the whole issue into a George W Bush-esque you're-either-with-us-or-against-us stance, where if you do not support her you are not supporting women. While one could argue about the merits or demerits of such a scenario, doesn't the manner in which the industry has responded (or rather, has not) to Nawazuddin Siddiqui's claims suggest the same thing?
According to Niharika Singh, Nawazuddin Siddiqui never told her that he was married at the time of their affair. While that can be a damning factor when actresses talk about having affairs with married heroes in the eyes of many commentators , it hardly seems to matter when the sexes are reversed. One of the actors, Rohit Roy, who penned an open letter supporting Hrithik Roshan said, "BUT to just say oh she's a woman and hence she must be right is a great disservice to the man in question."
Whether it is Kangana Ranaut-Hrithik Roshan or Nawazuddin Siddiqui-Niharika Singh, the question isn't about who is lying or who ought to have acknowledge an alleged affair.
The reality is that equality between men and women is the last thing that Bollywood chooses to address even while discussing (if they must) off-screen lives.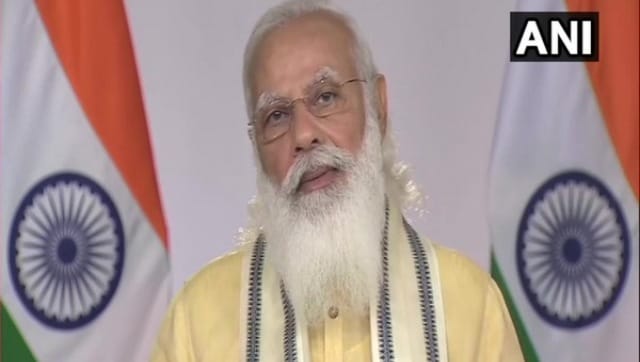 India
While the prime minister's address was no doubt a full-frontal political attack, it was in retaliation to sustained politics of slander
India
Unity in diversity is the fundamental ethos of Indian culture, land and people but the education system seems to be heading in the opposite direction
Entertainment
Lupin exploded out of the gate, becoming a global phenomenon instantly and eventually Netflix's most-streamed non-English-language original.